Cloudburst Claims 5 Lives, Leaves 3 Missing in Himachal Pradesh's Solan District
14 August, 2023 | Anupam Shrivastava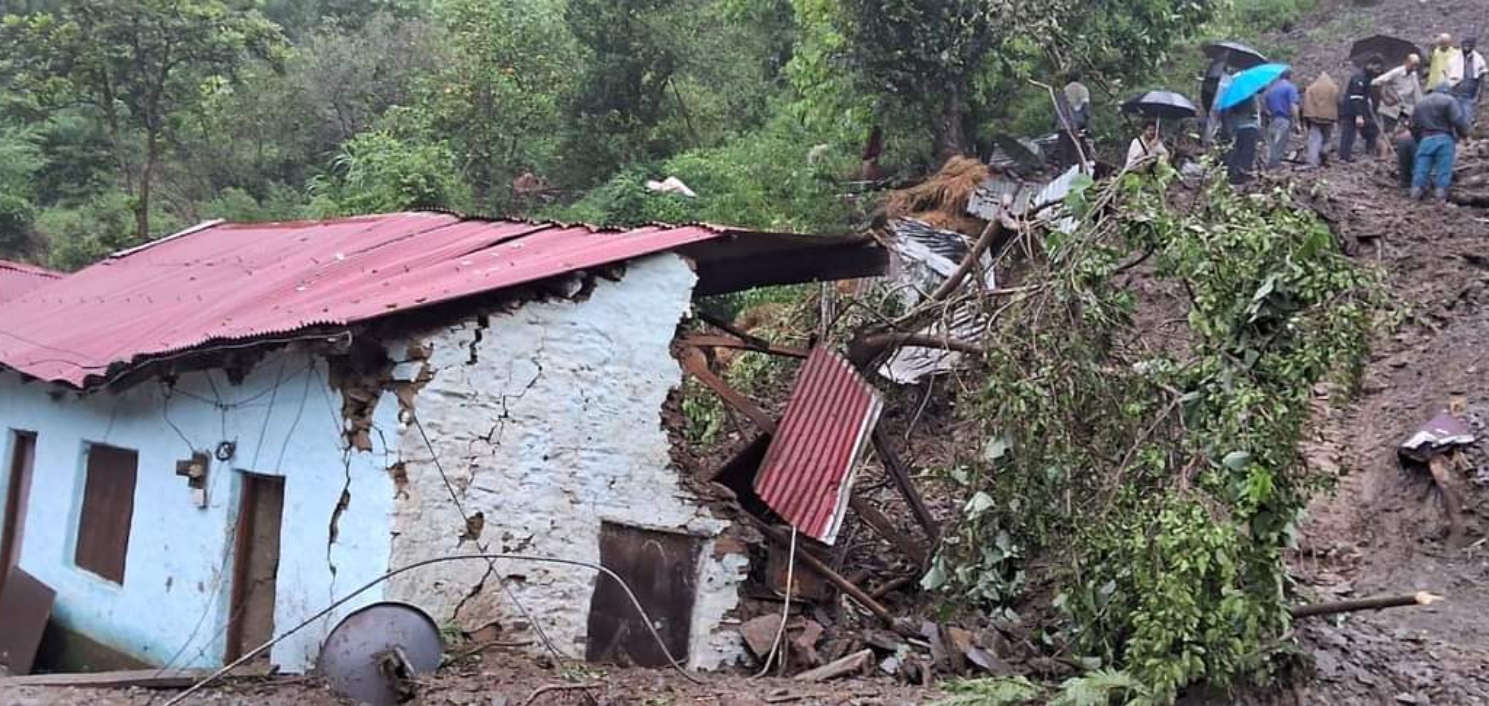 The cloudburst ravaged Jadon village, sweeping away two houses and a cowshed, according to the Solan district administration.
Five individuals have tragically lost their lives, and three others are currently missing following a cloudburst that struck Jadon village in Himachal Pradesh's Solan district, as reported by officials on Monday. The continuous downpours in the region over the last 24 hours have induced landslides, resulting in the closure of numerous roads, including the Shimla-Chandigarh route, causing disruption to bus and truck services.
Siddhartha Acharya, Sub Divisional Magistrate (SDM) of Kandaghat, shared, "Five people died, three are missing, and five were rescued after a cloudburst incident in Jadon village of the Kandaghat subdivision in Solan."
The cloudburst ravaged Jadon village, sweeping away two houses and a cowshed, according to the Kandaghat SDM. Currently, additional details remain awaited as a rescue operation unfolds.
In light of the relentless rainfall, the Himachal Pradesh Government has communicated the cancellation of ongoing Post Graduate class examinations scheduled for August 14 at the Himachal Pradesh University. This decision, made by Chief Minister Sukhwinder Singh Sukhu, prioritizes the students' safety amid the heavy rains. As per the Chief Minister's directives, an official notification has been issued to shut down all government and private schools and colleges on August 14.
Sukhu has also instructed the Chief Secretary, Home Secretary, and all District Collectors to closely monitor the situation caused by the heavy rains including in Solan. He emphasized the importance of maintaining vigilance and ensuring smooth functioning of infrastructure, including roads, electricity, and water.
In a prior incident on August 10, a cloudburst in Sirmaur led to the tragic burial of five family members beneath debris. The State Emergency Operation Centre (SEOC) stated, "Due to this incident, 5 family members of Kuldeep Kamar are missing."
As the region contends with the aftermath of these natural disasters, authorities remain committed to managing the crisis and upholding the safety of the local population.
Also Read: Enhanced Security Measures Implemented in Delhi Ahead of Independence Day Celebrations