Amit Shah at Parkash Singh Badal's 'Antim Ardas' "Badal Saheb's departure is big loss for country"
4 May, 2023 | Anupam Shrivastav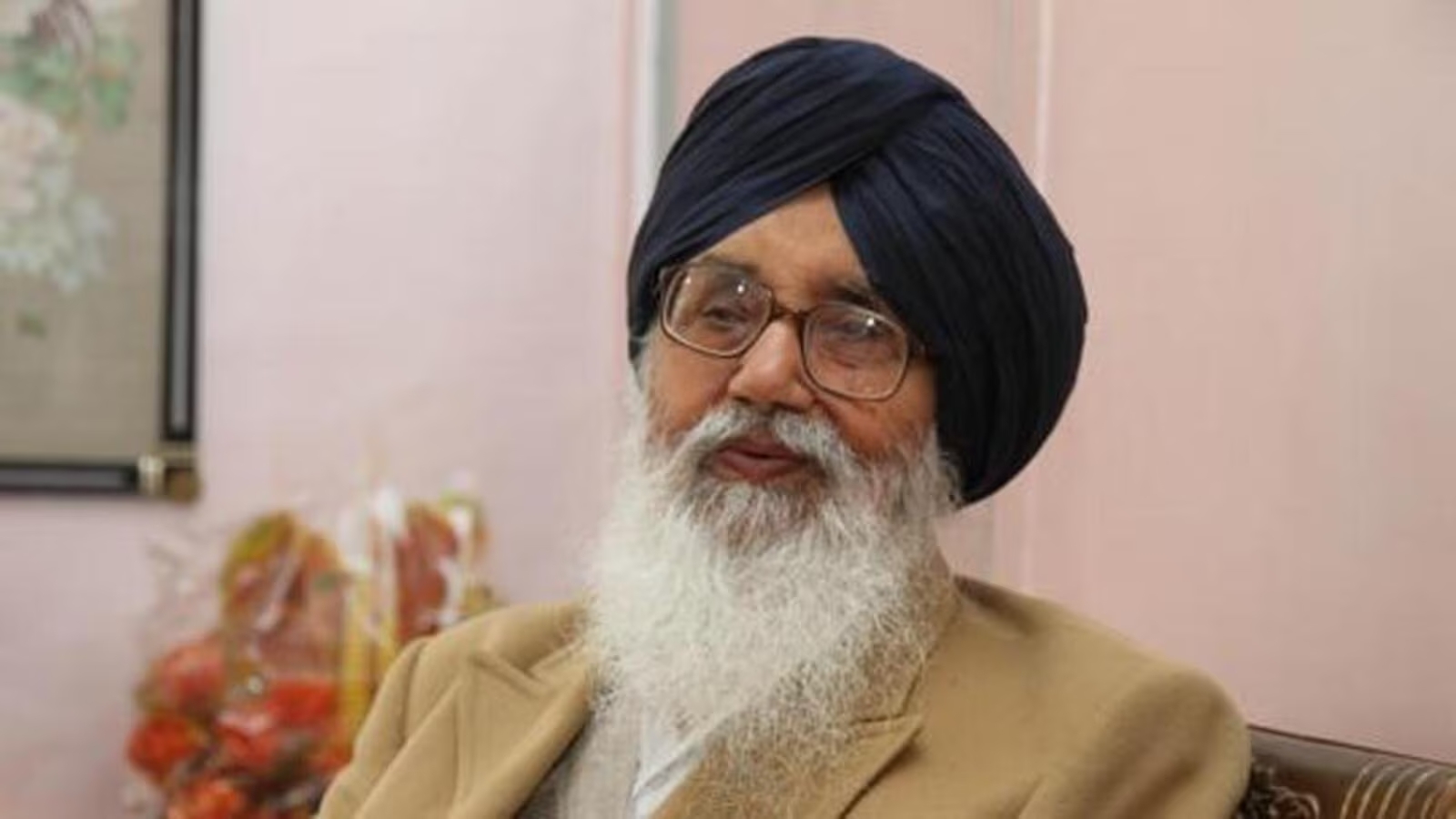 Union Home Minister Amit Shah spoke these words while attending the memoriam of CM Parkash Singh Badal.
Amit Shah, the Union Home Minister, attended the 'Antim Ardas' of former Punjab Chief Minister Parkash Singh Badal at Punjab's Lambi on Thursday and said his passing is a huge loss for the country.
"Badal Saheb's departure is a big loss for the country. In Shiromani Akali Dal, Parkash Singh Badal stood like a rock against Emergency to protect democracy," Home Minister said.
At the same time, Lok Sabha Speaker Om Birla and Congress leader Sachin Pilot attended the Antim Ardas of former Punjab Chief Minister Bhupinder Singh Hooda in Lambi, Sri Muktsar Sahib, Punjab.
Antim Ardas held at CM Badal's native village
'Antim Ardas' was organized in CM Badal's village in Punjab in his memory.
Earlier in May, Union Minister Anurag Thakur and his father, former Himachal Pradesh Chief Minister Prem Kumar Dhumal, paid tribute to Shiromani Akali Dal patron Parkash Singh Badal in his native village.
On April 25, the senior Punjab politician died at the age of 95. He passed away at Fortis Hospital in Mohali. Badal served as Chief Minister of Punjab five times, from 1970 to 1971, 1977 to 1980, 1997 to 2002, and 2007 to 2017.
He was brought to Fortis Hospital in Mohali on April 16 after complaining of shortness of breath, and he died on April 27. Besides becoming the youngest Chief Minister of Punjab, he additionally held the record for the longest tenure as Chief Minister.