CM Chouhan Adds Three Ministers Before the Upcoming Assembly Polls
26 August, 2023 | Shubhi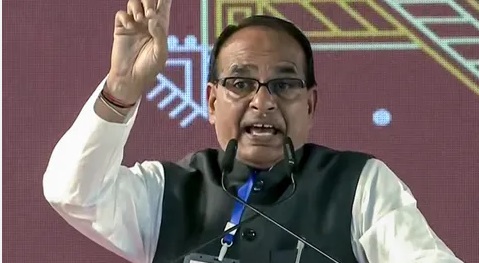 Madhya Pradesh CM Shivraj Singh Chouhan expands cabinet with three BJP MLAs, bringing total count to 34
Madhya Pradesh CM Chouhan, enlarged his cabinet by introducing three BJP MLAs as ministers, strategically timed before the state assembly polls scheduled by year-end. This expansion brings the total count in the Chouhan-led cabinet to 34. Around 9 a.m., State Governor Mangubhai Patel administered the oath of office to three legislators as ministers at the Raj Bhavan.
The new ministers include Rajendra Shukla, a Brahmin leader and four-term MLA from Rewa in the Vindh region; Gaurishankar Bisen, a seven-term legislator from Balaghat in the Mahakoshal region who additionally chairs the MP Backward Class Commission; and Rahul Lodhi, a first-term MLA from Khargapur in Tikamgarh district within the Bundelkhand region.
Lodhi is the nephew of prominent Bharatiya Janata Party (BJP) figure Uma Bharti.
Bisen (71) and Lodhi (46) are part of the Other Backward Class (OBC) community, constituting over 45 percent of Madhya Pradesh's population.
Adding Shukla raises the count of ministers representing the Vindh region to four, and Bisen's inclusion brings the tally in the Mahakoshal region to two. Lodhi's induction brings the number of ministers from the economically challenged Bundelkhand region to five.
Although the names of former MP Minister Jalam Singh, who is the younger sibling of Union Minister Prahlad Patel, and Lalsingh Arya, the president of the BJP SC Morcha, were also considered, they were not included in the cabinet.
The cabinet expansion aims to balance caste and regional representation within the ruling BJP in anticipation of assembly elections scheduled in under three months.
The previous state assembly elections took place on November 28, 2018.
Chouhan assumed the role of CM in March 2020 following a revolt by MLAs loyal to Jyotiraditya Scindia, resulting in the downfall of the Congress government led by Kamal Nath, which had come into power in December 2018 after the assembly polls.
Also Read: From Strength to Strength: Adani's strategic initiatives enhance credit profile
Catch all the Latest Business News, Breaking News Events, and Latest News Updates on NewsX