CM Kejriwal formulates action plan to ensure uninterrupted water supply this summer
16 March, 2023 | Pragati Singh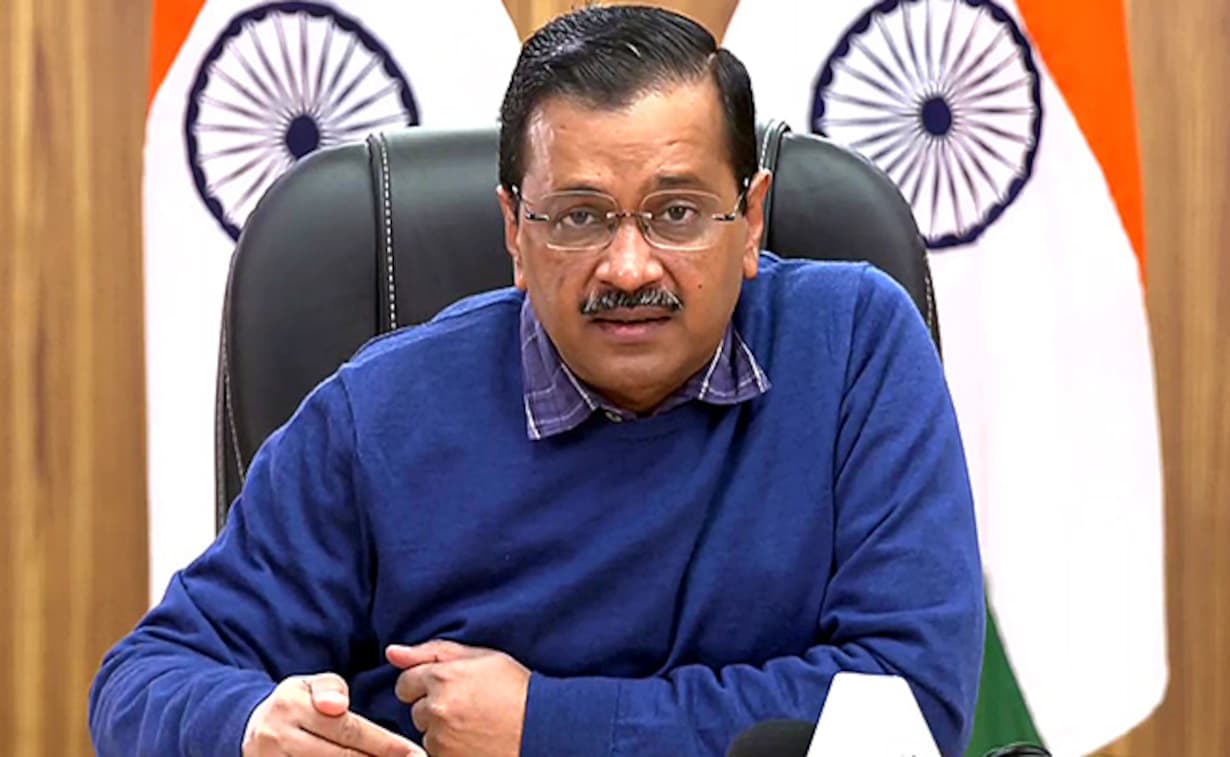 The CM directed the department to install tube wells within six months of acquiring the land.
Arvind Kejriwal, the Chief Minister of Delhi, chaired a high-level meeting on Wednesday with Water Resources Minister Saurabh Bhardwaj, Forest Minister Gopal Rai, and other government officials to ensure adequate water supply for all households in the national capital.
During the review meeting, Kejriwal emphasised the importance of increasing drinking water availability in the Capital. The CM went on to say that supply chain disruptions waste more water than the lack of water itself, emphasising the importance of fixing the supply chain to reduce waste.
The CM directed the department to install tube wells within six months of acquiring the land. He insisted that all tube wells be operational and that all available water be supplied to consumers. The chief minister went on to say that every tube well should be monitored to ensure that it is operating properly. He also directed officials to hire a company to maintain tube wells for five years and to repair them within 24 hours of a breakdown.
The CM stated unequivocally that no tube well should be left idle, and he directed officials to hold engineers accountable if a tube well is out of service for more than four days. He stated that water extracted from tube wells would be transported to UGRs and then supplied further.
He also directed officials to finish installing water flow metres on underground reservoirs (UGRs) to reduce water waste. Flow metres will be installed on all taps to accurately measure the amount of water used. Installing reverse osmosis (RO) systems and flow metres would also aid in determining which tube wells are operational and which are not, he said.
The chief minister also mentioned the difficulties in acquiring land for sewage treatment plants (STPs), directing officials to resolve the issue as soon as possible. He delegated to Bhardwaj the responsibility of coordinating with relevant departments to ensure the timely resolution of land-related issues. He directed all relevant ministers to prioritise the provision of land for STPs.
During a discussion about the city's lakes, the CM emphasised the importance of developing a standard operating procedure (SOP) to regulate water inflow and outflow from the lakes. He also expressed concern about the lack of coordination in lake water extraction and emphasised the importance of consistency in water extraction across all regions.
Kejriwal directed that RO plants be built alongside lakes to clean and treat water before it is distributed to households. This year's deadline for constructing RO plants alongside lakes is September 30. CM Kejriwal directed that all water sources be supplied through underground reservoirs (UGRs).
"This would ensure that tube well water is also utilised properly in the process. Officials have designed a reverse osmosis (RO) plant for this purpose, and the CM will be reviewing the design himself," he said, urging officials to finalise the design soon and expedite the commissioning of the plant.
He also emphasised the importance of using treated wastewater, urging officials to expedite construction of the new Chandrawal plant and to install filter plants capable of treating and recycling wastewater.
"Additionally, an ammonia removal plant is to be established in Wazirabad, which would supply water to the major localities of the city," he said.
The CM has directed officials to prepare and prioritise a comprehensive plan for the plant within a week. The meeting also addressed the issue of Delhi's water bodies. The CM urged officials to complete the re-survey of water bodies, including those in the DDA area where sewage and dirty waters flow, within a week.
He directed officials to work with the authority to ensure that these water bodies are properly treated and their water is made available for public use, citing the discovery of approximately 250 water bodies under the DDA alone.
The CM proposed a plan to manage approximately 600 water bodies in Delhi, as well as increasing groundwater availability up to 100 MGD. He also directed officials to inspect potential sites and mark suitable land.
He also directed officials to upgrade Kondli STP and supply water from it to Sanjay Lake and parks. He proposed diverting water from the Rithala STP to Iradat Nagar and the DDA's dead lakes once the Rithala STP is completed in three months. Under the plan, water will also be supplied to other lakes, including those in Bhalswa, and their water bodies will be recharged.
The CM has also directed officials to develop a separate plan for Dwarka WTP and to investigate the possibility of recharging lakes with water from approximately 135 STPs. He praised the DSTP plan for small parks and urged officials to investigate its potential for use in 200 to 300 parks that can use treated water.
With an increased demand for water expected in the coming summer months, the CM has called for an increase in the water supply as well as the readiness of water tankers as a backup to ensure that there are no problems.
There are currently 1200 water tankers in Delhi, but the CM has proposed increasing their number to meet the city's growing water demand. Officials have reported a driver shortage for the Delhi Jal Board's 100 water tankers.
In response, the CM has directed that drivers be hired as soon as possible to ensure that no tankers remain idle. The CM has directed officials to install GPS trackers on all water tankers in order to ensure effective monitoring.
Kejriwal has scheduled the next meeting with the Delhi Jal Board for March 25, during which he will review previous meetings' decisions. The CM emphasised the importance of effective planning and execution to ensure that Delhi has an adequate and consistent supply of water, particularly during the summer months.
Bhardwaj went on to say that most of the water coming from Haryana through the Yamuna at the moment is industrial wastewater.
"Untreated water is being released directly into the Yamuna. The quantity of ammonia in this water is so high that it cannot be treated in the treatment plants of Delhi. In the meeting, the chief minister asked to take steps so that arrangements could be made to treat ammonia coming in larger quantities," he said.
He stated that work in this direction will begin as soon as possible, and that such treatment plants capable of treating large amounts of ammonia will be available within six months. He stated that high water table areas will be identified and groundwater extracted from there. This water will be treated before being distributed to households.