CM Khattar's scathing attack at Kejriwal before MCD polls
27 November, 2022 | Riya Girdhar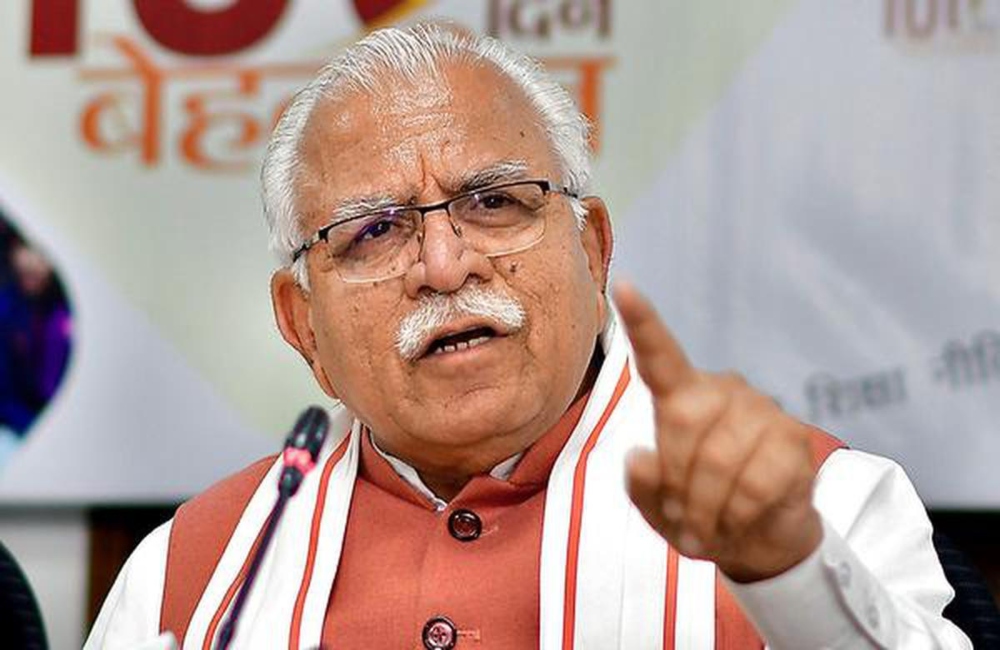 According to some commentators, the MCD elections appear to be a two-way fight between the BJP and the AAP.
Manohar Lal Khattar, Chief Minister of Haryana, made a dig at his Delhi counterpart and Aam Aadmi Party (AAP) chief, Arvind Kejriwal, ahead of the Municipal Corporation of Delhi (MCD) polls next week. In a new dig, Kejriwal stated that he "considers himself to be the proprietor of Delhi." Khattar was cited by news agency ANI as stating during his speech at a public gathering in the national capital to support the BJP nominees in the MCD elections.
On Saturday, Khattar spoke at three separate rallies in Delhi: Krishna Nagar, Shahdara, and Rajendra Nagar.
The national capital will go to the polls on December 4, and the ballots will be counted on December 7. Independents account for 507 of the total nominations (the biggest proportion), followed by the AAP with 492 candidates. The BJP, which now governs the local body, has filed 423 candidates, the Congress 334 candidates, 149 candidates from the Bahujan Samaj Party (BSP), 31 candidates from the JD(U), 20 candidates from AIMIM, and nine candidates from the CPI (M).
According to some commentators, the civic elections appear to be a two-way fight between the BJP and the AAP.
Meanwhile, earlier on Saturday, Union Minister Anurag Thakur attacked the AAP, accusing its leaders of corruption and deception. "All AAP ministers have been arrested and charged with severe charges of corruption. This demonstrates that his (AAP chief Arvind Kejriwal's) politics revolve solely around corruption, liquor, and scams "Thakur was cited.