CM Yogi To Lead Vijayadashami Procession From Gorakhnath Temple
4 October, 2022 | Pranay Lad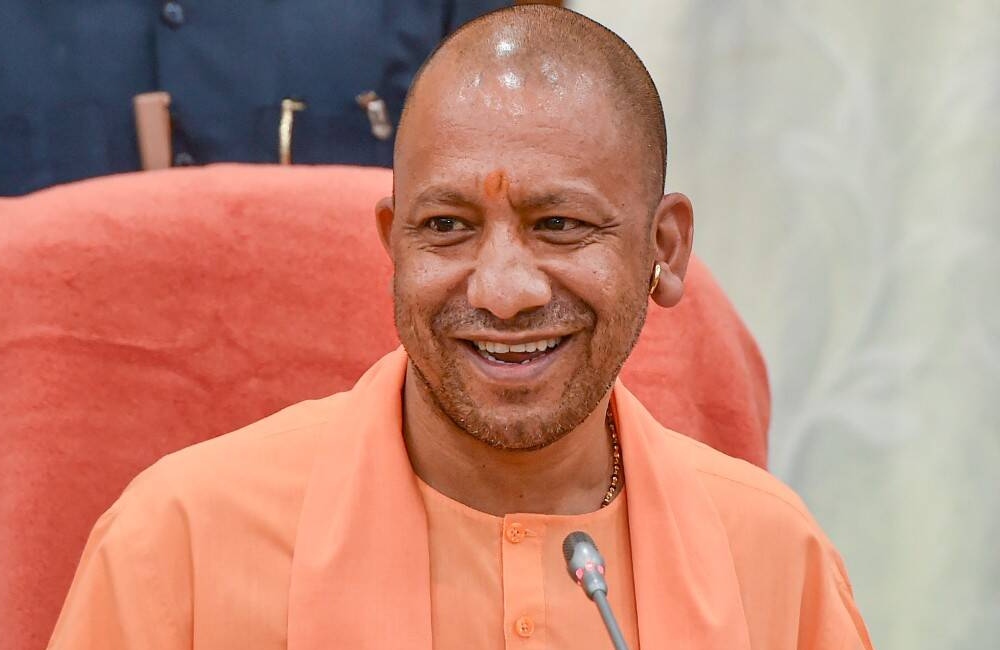 On the ninth day of Shardiya Navratri, the chief minister of Uttar Pradesh will wash the feet of young girls as a form of worship for the "Matri Shakti" (mother power), and in the afternoon, he wil...
Chief Minister Adityanath Yogi also serves as the Gorakshpeeth's head. The chief minister will perform a "tilkotsava" at the Gorakhnath temple before the procession. CM Yogi had earlier laid the Kalash down at the Shaktipeeth, which is situated on the grounds of the temple, to begin the Ram Navmi celebration. Since Sunday, he has been returning to the temple to remain (October 2). Adityanath performed the Havan and Mahanisha Puja ceremony on Sunday in honour of Ashtami, the eighth day.
The Chief Minister prayed to Jagatjanani Maa Adishakti on Monday as well.
"Following his prayers to Goddess Siddhidatri, the ninth manifestation of Maa Durga, on the festival of Navami, CM Yogi would do Kanya Pujan (worship of unmarried females) at 8 am on Tuesday. He will wash the unmarried ladies' feet and apply a tilak on their foreheads using roli, sandalwood, curd, and Akshat in accordance with custom "read a statement issued by the office of the chief minister.
While asking for the girls' blessings, CM Yogi will also serve them meals and present them with presents and dakhsina (donations). On the day of Navmi, Batuk Puja (for young boys) will also be held in accordance with tradition, and the boys will receive gifts from the CM.
With the blessings of Guru Gorakshanath, the great Vijayadashami procession will begin at 4 p.m. with CM Yogi sitting atop the chariot.
"Gorakshpeethadhishwar will worship Devadhidev Mahadev and other deities at the Mansarovar temple linked to the Gorakshpeeth," it said. "The procession of Gorakshpeethadhishwar will arrive at Mansarovar temple amidst the sounds of trumpets, drums, and bands."
Later, after the CM's procession has arrived at Mansarovar Ramlila Maidan, Lord Ram will be crowned there at the current Ramlila. Following the prayers for Lord Shri Ram, Mata Janaki, Lakshman, and Hanumanji, aarti will also be conducted.
The procession will then make its way back to the Gorakhnath temple, where customary prasad distribution will begin at 7 o'clock in front of Digvijaynath Smriti Bhavan.
"At Gorkashpeeth, CM Yogi will also resolve conflicts amongst saints. Saints' conflicts are arbitrated by Peethadheeshwar at the Gorakhnath temple according to Nathpanth tradition each year on the festival of Vijayadashami "the statement included.
Read more: Ukrainian Officials Slam Elon Musk Over Tweets On Russia