Conflict Surfaces Over Assam Chief Minister, Sadhguru's Kaziranga National Park Night Safari
26 September, 2022 | Riya Girdhar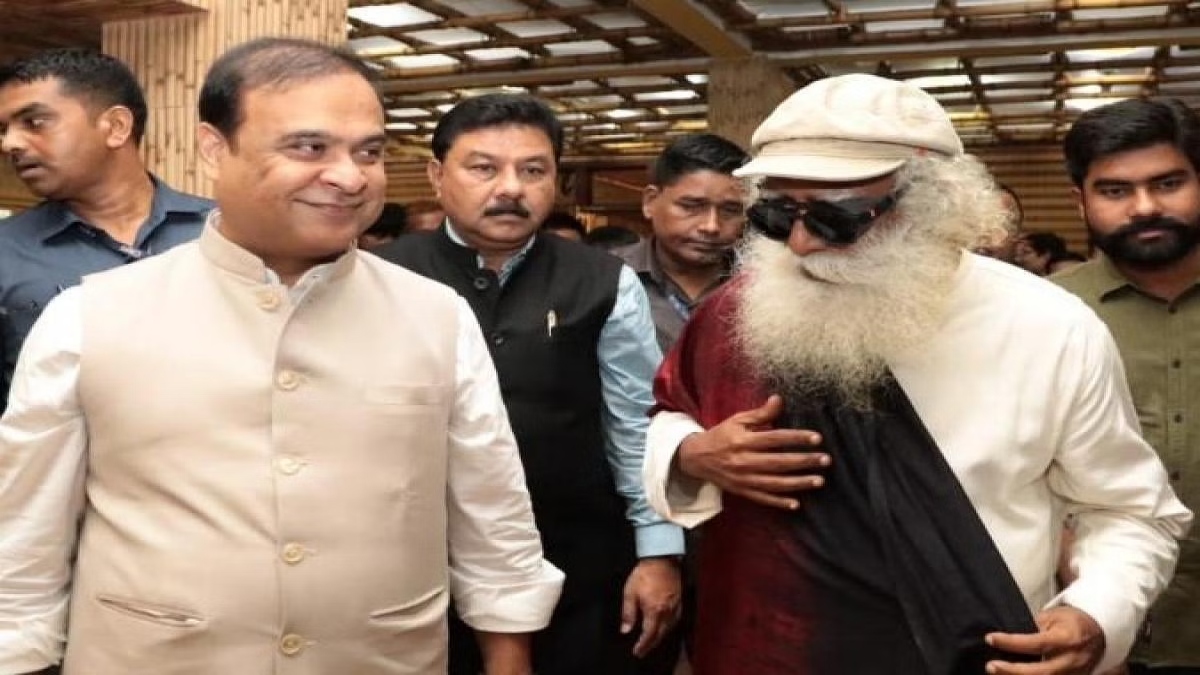 Conflict Surfaces Over Assam Chief Minister, Sadhguru's Kaziranga National Park Night Safari
Himanta Biswa Sarma, Assam Chief Ministter, has refuted claims made by two activists that he, Sadhguru Jaggi Vasudev, and Tourism Minister Jayanta Malla Baruah breached the law by going on a night safari in Kaziranga National Park.
According to two activists in Assam, Sadhguru, Mr. Sarma, and Mr. Baruah entered the national park on Saturday well after the scheduled visit time, which is where the Indian one-horned rhino lives.
The activists said that in order to conserve the animals and preserve their natural environment, the Wildlife Protection Act of 1972 prohibits safari tours inside national parks after a designated hour.
Sadhguru is seen driving an open safari SUV alongside Sarma and Baruah in videos posted on social media and broadcast on local TV.
"No violation exists. The warden may provide authorization to access a protected area, even at night, in accordance with the wildlife law. Nobody is prohibited from entering at night by law. Since Sadhguru and Sri Sri Ravi Shankar have visited and have thousands of followers, we anticipate that this tourism season will be extremely beneficial for Kaziranga. The park was officially opened yesterday " Sarma informed the reporters.
According to MK Yadava, Principal Chief Conservator of Forests for Assam, the Chief Minister and Sadhguru were invited by the forest department. "It is therefore incorrect to claim that Sadhguru and our Chief Minister entered the park and took a safari in the middle of the night. We had made all the arrangements and there was no way we could change our minds because it was becoming dark "explained he.
The government had invited him, according to a statement from the Isha Foundation, which belongs to Sadhguru. We feel that the administration obtained the essential permits for this unique occasion.
Action should be taken against them in accordance with the Wildlife Protection Act, according to activists Soneswar Narah and Prabin Pegu, who made the complaint to the Golaghat district police.
No first information report, or FIR, has been filed, according to a police officer, but they have begun their initial inquiry.
"The Wildlife Protection Act of 1972 was broken at Kaziranga National Park, and we filed a case against the chief minister Himanta Biswa Sarma, Jayanta Malla Baruah, and Sadhguru. Safari is not permitted inside Kaziranga National Park after 4 p.m "Jeepal Krishak Shramik Sangha's chief adviser, Soneswar Narah, said reporters.
"The Wildlife Protection Act was broken when the three were spotted entering the national park after 6 o'clock enjoying a safari ride. We have been residing in the Kaziranga National Park's periphery for many years and have made several sacrifices for the park. The forest service slaughtered a large number of our people and labelled them as poachers "Narah asserted.
"Law applies to everyone equally. How could they blatantly disregard the Wildlife Protection Act? Such behaviour would not be tolerated by us. They ought to be detained for breaking the law, "added said.
For driving inside the national park after hours, Sadhguru, Mr. Sarma, and Mr. Baruah received criticism on social media.