Cong moves EC, alleges BJP using kids in Gujarat rallies
26 November, 2022 | Riya Girdhar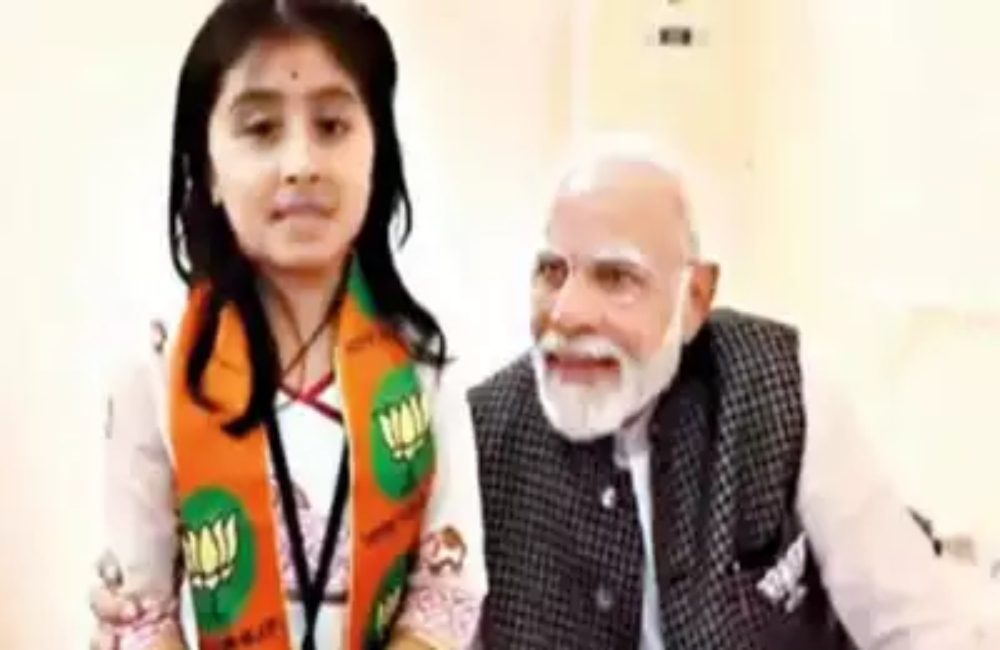 The claim relates to a video that Modi uploaded in which a little child sitting next to him remarks in Gujarati about the BJP's leadership under PM Modi.
In a protest submitted to the Election Commission on Friday, the Congress accused the BJP and Prime Minister Modi of employing minors in the Gujarat election campaign.
Salman Khurshid, a congressman, said that the AICC delegation showed videos of youngsters donning the BJP's party colours during electioneering before the EC. According to Khurshid, the problem is significant since the National Commission for the Protection of Minors's Rights and the European Commission forbid the use of children under the age of 18 in campaigns.