Congress presidential race pits Shashi Tharoor against Ashok Gehlot
21 September, 2022 | Riya Girdhar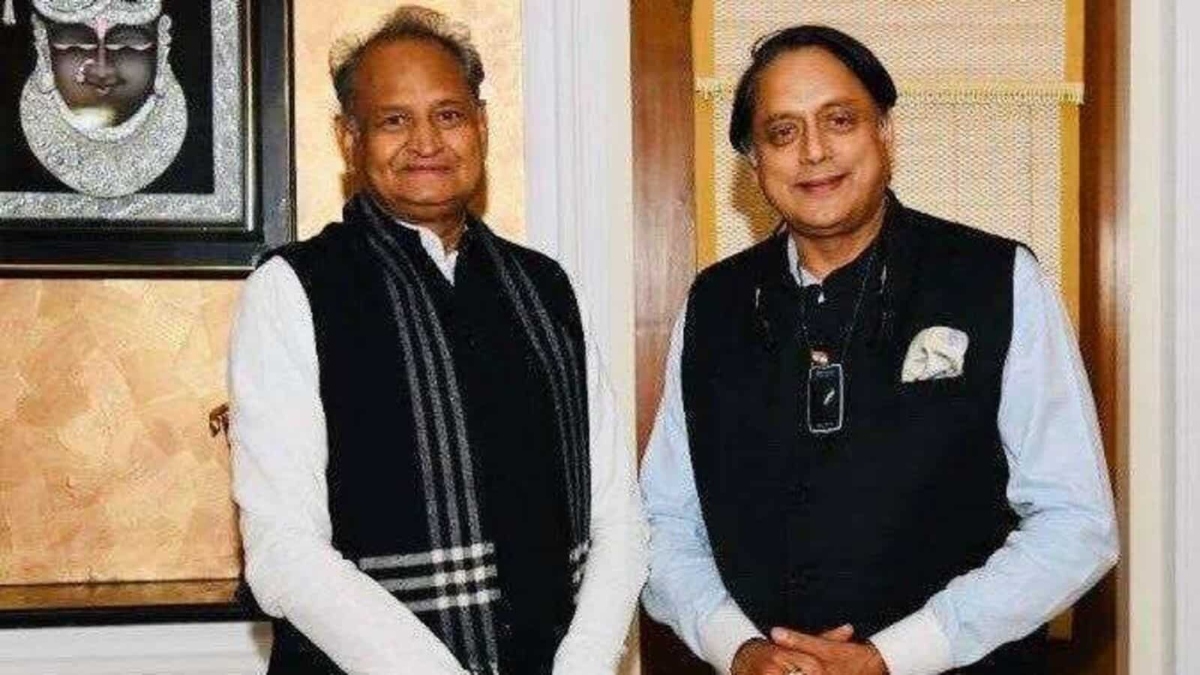 Ashok Gehlot and Shashi Tharoor are competitors in the Congress Presidential election.
Shashi Tharoor will run for president of the Congress, it has been confirmed after days of rumours. According to sources cited by ANI, Shashi Tharoor will run for president of the Congress after Sonia Gandhi endorsed his candidacy during a meeting with her today in which he mentioned his ability to strengthen internal democracy.
In addition to Shashi Tharoor, Ashok Gehlot, the chief minister of Rajasthan, is expected to file his nomination to run for the top position in the Congress on September 26.
In the next days, Shashi Tharoor is set to declare his candidacy. Sonia Gandhi supported the idea of more people running for office during the discussion and refuted the concept that there would be a "official candidate." Sonia Gandhi also declared that she would remain "neutral" in the race for the Congress's presidency.
While the race for Congress President is currently between Shashi Tharoor and Ashok Gehlot, more names will probably be added over the following several days as the election gets near.
GEHLOT CONVINCING RAGA
According to sources close to Ashok Gehlot, the Rajasthan chief minister is attempting to "persuade Rahul Gandhi to do so," rather than considering standing for president of the Congress. He continues to be a devoted supporter of Sonia and Rahul Gandhi, they declared.
The Congress stated that since the presidential election is an open, democratic, and transparent process, no one needs a nod to run for office. This was in response to Shashi Tharoor's meeting with Sonia Gandhi and the conjecture around it.
"Anyone who wishes to compete may do so without restriction. Sonia Gandhi and Rahul Gandhi have consistently held this stance. This procedure is transparent, democratic, and open. "No one needs anyone's approval to run for office," Jairam Ramesh told ANI.
Nominations for the election must be submitted between September 24 and September 30. The deadline for withdrawing nominations is October 8 and, if necessary, the election will take place on October 17. On October 19, the outcomes will be released.