Congress terms Sachin Pilot's fast "anti-party activity"
11 April, 2023 | Amish Mahajan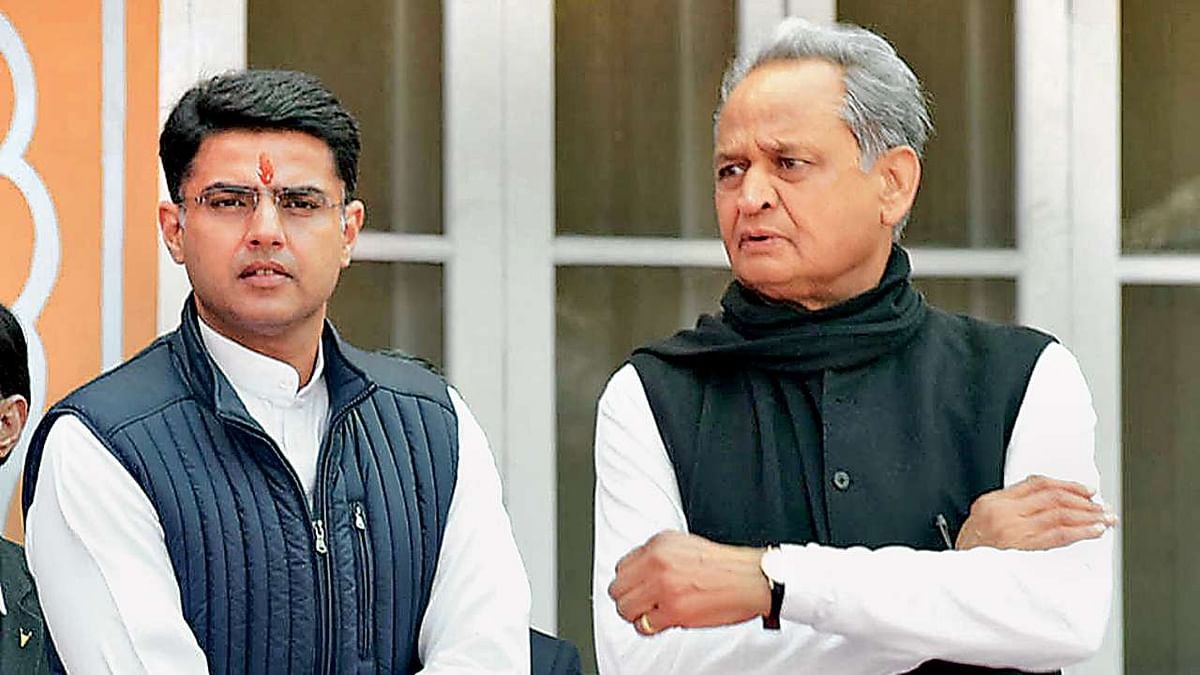 There is a mutual dispute in Rajasthan Congress. Former Deputy CM Sachin Pilot will fast for a day in Jaipur against his government today. The Congress is strict about the fast and has said such a ...
A political battle is raging in the battle of Rajasthan. Today, Sachin Pilot will fast against the present CM Gehlot government at the Martyr's Memorial in Jaipur regarding the scams of the then CM Vasundhara Raje of the BJP government. The Congress sternly warned Sachin Pilot on Monday night amid his decision to stick to his fast. The party has bluntly said that any such activity will be considered anti-party.
Pilot's move to open a fresh front against Gehlot is seen as an attempt to pressure the party's high command to resolve the leadership issue ahead of the year-end elections. Taking strong objection to the dharna proposed by Pilot, All India Congress Committee (AICC) state in-charge Sukhjinder Singh Randhawa said any such protest against his government is anti-party activity and against the interest of the party.
Randhawa said he spoke to Pilot on Monday afternoon and asked him to raise issues on party forums instead of publicly protesting against his government. Randhawa said, 'Pilot's one-day fast is against the party's interests. If he has any issue with his government, it can be discussed at the party table instead of with the media and the public.
Now that Congress has made it clear that Pilot's fast will be considered indiscipline, it will be interesting to see whether he crosses the red line drawn by his party or withdraws his decision. Even if the pilots do not withdraw their fast, it will not be easy for Congress to take action against them.
Randhawa said, 'This is an anti-party activity. I am in touch with him and still appeal for talks as he is an important character for Congress. If he had discussed Pilot's proposed fast with him, he said, "I called Sachin Pilot and asked him to raise such matters on party forums instead of making such public appearances." Pilot never mentioned the two letters he referred to for action against corruption by the previous Vasundhara Raje government.
Will be silent Sources close to Pilot said that both he and Randhawa spoke on the phone, but the AICC in charge of the state did not ask the former deputy chief minister to end the fast. He said that his fight is against corruption under the Vasundhara Raje regime and not to target anyone else. Sources close to Pilot, former deputy chief minister of Rajasthan, also said that just as Rahul Gandhi is fighting the Adani issue of alleged corruption, Pilot is raising the issue to hold the previous Raje government accountable.
According to sources, Pilot claimed he would sit on a "silent fast" and not speak against the government. Congress spokesperson Pawan Kheda talked about not paying attention to Pilot's comment and said that it is wrong to say that the Ashok Gehlot government is not working against corruption. He said that the Sanjeevani scam investigation is going on against senior Rajasthan BJP leader Gajendra Singh Shekhawat and the Union Minister has also filed a defamation case against Chief Minister Gehlot. He said an investigation is also going on about how the BJP conspired to topple our elected government in Rajasthan and tried to buy our MLAs.
A Rajasthan cabinet minister on Monday asked party workers not to support those trying to sabotage the work done by the Ashok Gehlot government. His gesture was clearly towards the Pilot. No MLA or minister is expected to join Pilot during the fast, but thousands of his supporters from different parts of the state will visit the martyr's memorial where Pilot will sit on the fast today.
Revenue Minister Ramlal Jat, without naming anyone, said that those involved in the race for the post of Chief Minister should think that the party's high command has made Gehlot the Chief Minister of Rajasthan. Congress has already thrown everything behind Gehlot. He said that the Congress government had implemented schemes that have benefited the people, and the party will get a new mandate later this year on the strength of these historical achievements and the collective efforts of our organization.
In a statement on Sunday, Congress general secretary Jairam Ramesh said that the Congress government in Rajasthan, under Ashok Gehlot as chief minister, has implemented many schemes and taken several new initiatives, which have deeply impressed the people. He said that this had given the state a leadership position in governance in our country.