Cong's Response to Gehlot's "Gaddar" Remark for Pilot
26 November, 2022 | Riya Girdhar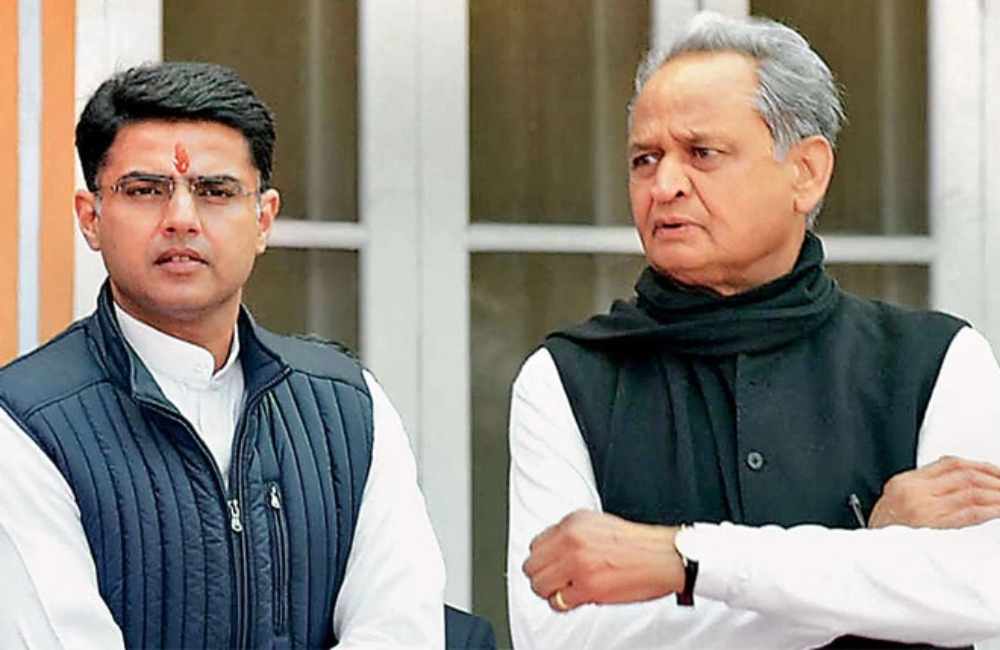 Jairam Ramesh had earlier on Thursday denounced CM Gehlot's statement and stated that the disagreements should be settled in a way that strengthens the Congress.
An argument broke out on Thursday after Ashok Gehlot, the chief minister of Rajasthan, called Sachin Pilot, a fellow Congressman, a "gaddar" (traitor). The next day, the party said that Gehlot's description of Pilot "took [it] by surprise." In an effort to install him as Rajasthan's Chief Minister, the Pilot camp leaders made their speeches during that time.
Jairam Ramesh, the leader of the Congress, said Gehlot's views were "surprising" and "unexpected" on Friday. " Many Congress leaders were taken aback and surprised by the comments Ashok Gehlot uttered.
The leadership of Congress will discuss a solution because they are a family. Sachin Pilot, an enthusiastic young leader, and Ashok Gehlot, a seasoned party leader, are both needed, he said.
There are no issues in the Rajasthan Congress, according to the general secretary of the Congress. No war exists in Rajasthan. Through the Bharat Jodo Yatra, the party would demonstrate the might of the Rajasthan Congress, he added.
Ramesh had denounced CM Gehlot's statement and said that the disagreements should be settled in a way that strengthens the Congress. "Ashok Gehlot is a seasoned and successful political figure. Whatever disagreements he may have had with his younger colleague Sachin Pilot would be settled in a way that enhances the Congress, he had added.
Gehlot had made a major effort to criticise Sachin Pilot and the efforts made by his team to get him removed as CM. A "gaddar (traitor) cannot be chief minister," Gehlot said in response to the demand. The Congress High Command cannot choose Sachin Pilot as chief minister, he said, "a man who doesn't have 10 MLAs, who turned against his own party." ".
RESPONSE OF SACHIN PILOT TO GEHLOT'S "GADDAR" REMARK

Gehlot's comments were quickly followed by Sachin Pilot's response, "This is not the time for accusations. Nobody ought to feel this uneasy. Congress has twice lost battles while he has been in charge. In politics, nothing is ever permanent, therefore let's cooperate to take down BJP."
Pilot said, "Only Congress can confront the BJP in the country," in response to Ashok Gehlot's claims that the BJP was behind attempts to oust him from the position of CM in 2020. In Gujarat, where Ashok Gehlot is in charge, elections are now taking place. To beat the BJP, we must fight as a team.
SACHIN PILOT VS. ASHOK GEHLOT: THE REASONS

Since the Congress won the elections in Rajasthan in 2018, Gehlot and Pilot have been at odds over the position of chief minister. However, attempts to remove Ashok Gehlot from his position as Rajasthan's chief minister in 2020 marked the first instance in which there was overt displeasure. In an effort to overthrow his state government in 2020, 19 Congress MLAs were brought to Manesar.