COP 27: World needs technology for sustainable well-being, says secretary MoEFCC
11 November, 2022 | Pranay Lad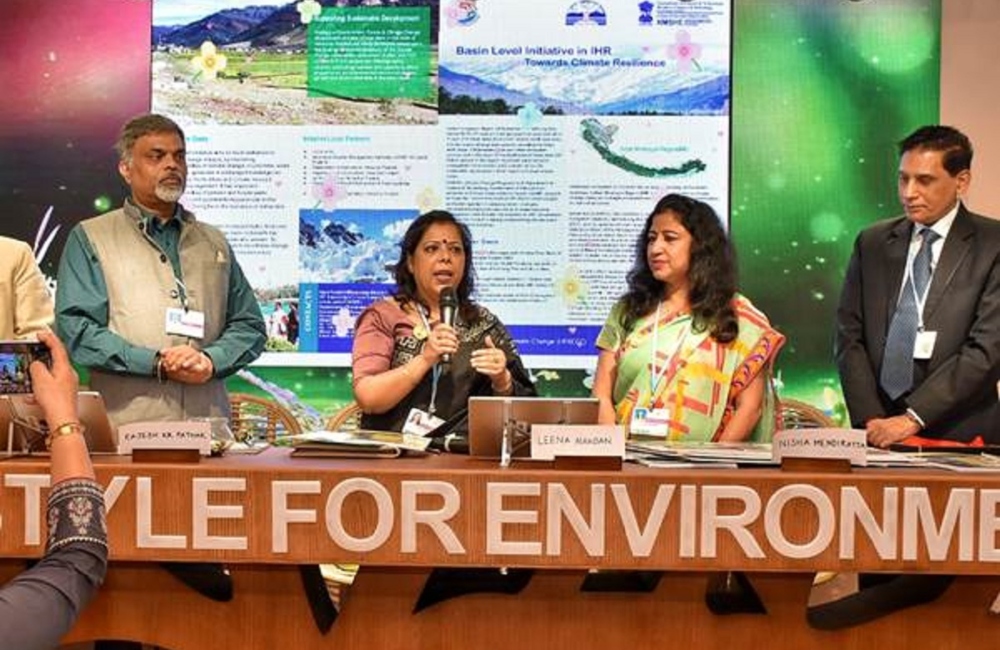 Leena Nandan, MoEFCC, stated at a panel discussion at the India Pavilion at COP 27 that climate change is a problem that affects everyone, not only those who are perceived as emitters.
During a panel discussion at the India Pavilion at COP 27, Secretary of the Ministry of Environment, Forest and Climate Change (MoEFCC) Leena Nandan stated that people who are not considered emitters are also affected by climate change.
The Department of Science and Technology organised this discussion session with the theme "Technology Needs Assessment for Sustainable Life" to identify the technical needs and evaluate them for adoption for the long-term sustainability of global citizens.
Today, technology is what the globe and India need. The issue of climate change affects everyone, not only those who are thought to be emitters.
Climate change cannot be wished away, and this recognition and understanding have grown. Leena Nandan, secretary of the MoEFCC, claimed on Thursday that it was banging on our door.
She also underlined that in order to address the issues of the present, our lifestyles must adapt in reaction to the destruction caused by climate change in the form of numerous natural events.
In addition, she said that the process of incorporating science and knowledge into our actions has to be processed, emphasising the necessity for dialogues to centre on bridging the gaps between what we want to do and how to do it.
In its sixth Assessment Report, released on August 9, 2021, the Inter-Governmental Panel on Climate Change (IPCC) noted that, absent significant action from all nations, global warming may exceed the 1.5 degree Celsius threshold by 2040.
In order to effectively address the imbalanced demand-supply scenario and move toward sustainability, all nations must work together to control resource demands.
The idea of sustainable living is capable of addressing the present's sociological, ecological, and economic requirements without jeopardising those of coming generations. A decent living requires constant access to energy, clean water, sufficient food, and a sustainable habitat.
Delivering these need sustainably is a significant problem, though, and technology can be vital to preserving the ecosystem's sustainability in this regard.
Under the general theme of "Lifestyle for Environment," the Department of Science & Technology (DST) and the Technology Information, Forecasting and Assessment Council (TIFAC) organised a panel discussion with experts from academia, industry, and DST and TIFAC scientists to identify the technological requirements that need to be adopted by the relevant stakeholders.