#CovdVax3.0: Phase 3 vaccination registration to begin today, here's all you need to know
28 April, 2021 | newsx bureau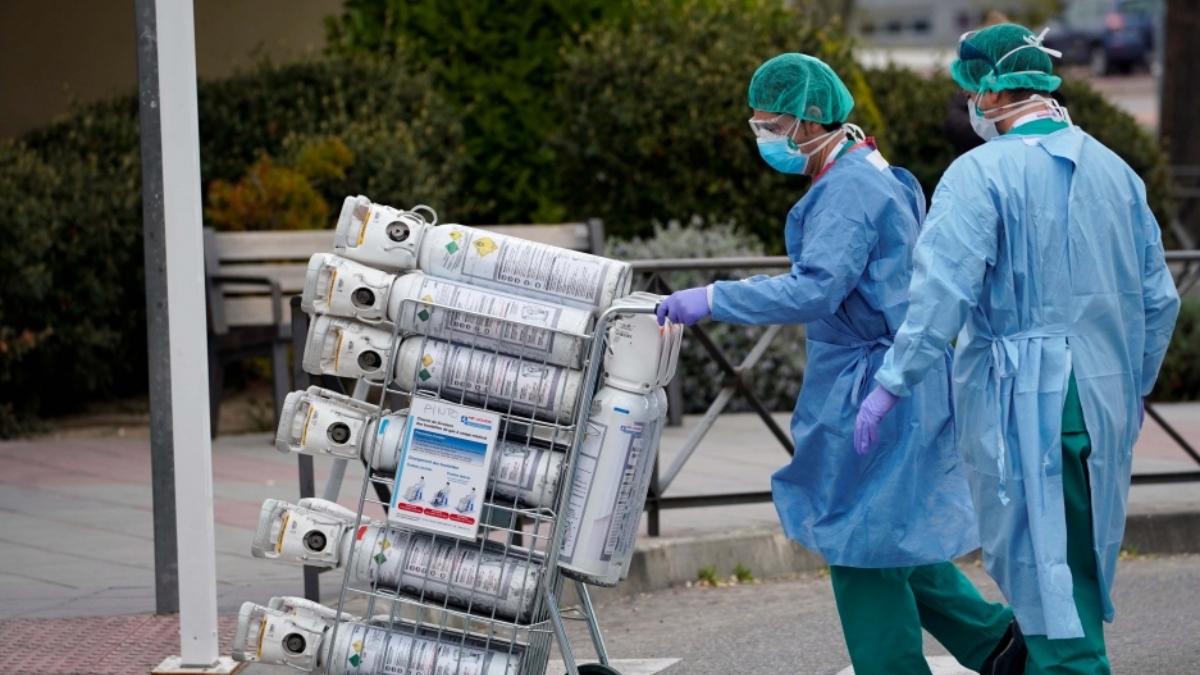 With the dramatic surge in covid infections, India begins its third phase of vaccination on May 1, with a mission to inoculate everyone in the age group 18-45 years. The Centre has issued guideline...
With the dramatic surge in covid infections, India begins its third phase of vaccination on May 1, with a mission to inoculate everyone in the age group 18-45 years. The Centre has issued guidelines for states and Union territories on the "effective implementation of the New Vaccination Strategy." The mandatory registration for the vaccination will begin today on the CoWIN portal. 
What is going to change?
May 1 will bring certain changes in the supply that will be divided into two portions. 50 percent will go to the Centre, and the remaining 50 to the open market. The open market channel will help the states and private hospitals procure vaccines directly from the manufacturers. Prices will be decided through bidding and other ways by the manufacturers for the state and private hospitals. States are getting the vaccines at the cost more than the Centre.
Now, Private hospitals will charge 250 for the vaccine as they are directly buying it from the manufacturers and hence will set the prices on their own. People under the age bracket of 18-45 will have to mandatorily register themselves with the CoWIN platform in order to get vaccinated. There won't be any on the spot vaccine, without prior registration, available, at least initially.
What is not changing?
People will continue to get two doses like before and the inoculation process will likely to remain same, i.e. an interval of 28 days between the doses. States take on the free vaccination: With an intent to give boost to the immunisation drive, at least 22 Indian states so far have made an announcement regarding free vaccination for all. Some states have made the vaccine entirely free for all, but, others have been hesitant in stating such a comment and clarified that they will provide free for people between the age of 18-45, only.
The list of states providing free Covid-19 vaccine is as below:
Bihar
Jharkhand
Uttar Pradesh
Punjab
Haryana
Madhya Pradesh
Chhattisgarh
Sikkim
West Bengal
Assam
Goa
Tamil Nadu
Telangana
Andhra Pradesh
Kerala
Odisha
Delhi
Jammu and Kashmir
Himachal Pradesh
Gujarat
Maharashtra
Rajasthan
Those who will only provide free vaccines to people of 18-45 years of age, include Jammu and Kashmir, Himachal Pradesh, Goa, Sikkim, Jharkhand and Andhra Pradesh.
What were the States advised to do?
1. States are asked to register additional private Covid Vaccination Centres (CVCs) in collaboration with private hospitals, hospitals of industrial establishments, industry associations, etc. They also have to coordinate with designated appropriate authorities to streamline various significant procedures like mechanism for applications, requests, processing, their monitoring of pendency of registration, etc.
2. States will be monitoring the number of hospitals which have procured vaccines, declared their stocks and prices on COWIN platform.
3. They will have to schedule vaccination for availability and prior visibility of vaccination slots on COWIN.
4. Centre asked the states to extensively publicise about the 'only online registration' facility for age groups 18-45 year.
5. States will have to train CVC staff on various grounds including vaccination, Adverse Events Following Immunisation (AEFI), management and reporting and the use of CoWIN.
6. States will coordinate effectively with the law-and-order authorities to avoid any potential chaos and to run the drive smoothly at CVCs.
Will all the States really able to begin the vaccination drive from May 1?
States like Punjab, Chhattisgarh, Jharkhand and Rajasthan have raised questions about the availability of the vaccine. Rajasthan said Serum Institute will not be able to provide us vaccines before May 15. Chhattisgarh said that they were told that supply will be made after one month. Punjab too raised similar concern saying that they don't have the vaccines to begin the drive. Jharkhand accused Centre of hijacking the vaccine saying that they are unable to get the supply on time. Accusations have come from Non BJP states.