Covid-19: 124 Travellers Test Positive on Airports Between Dec 24 – Jan 03
5 January, 2023 | Amish Mahajan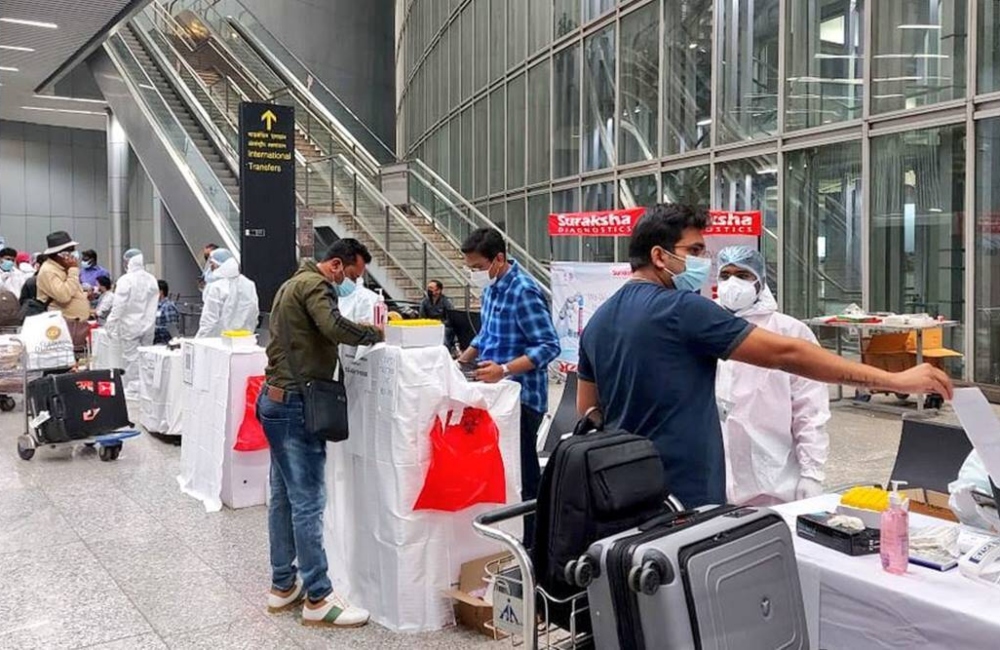 19,227 international passengers have been screened at all airports in the country from 24 December 2022 to 3 January. A total of 124 passengers are covid positive so far.
The Union Health Ministry had mandated that foreign travellers undergo RT-PCR tests upon arrival in the country. Since this arrangement, a total of 124 international passengers have been found Covid-19 positive so far. So far, 11 types of variants have been found in India.
A Health Ministry source said that from December 24, 2022, to January 3, a total of 19,227 international passengers had been screened at all airports in the country. Genome sequencing results were obtained for 40 of the 124 positive samples, with XBB variants, including XBB1, found in 14 samples. Other XBB variants are XBB2, XBB3, XBB4, and XBB5.
The source said that the BF 7.4.1 variant had been found in one sample. However, the source said that out of the 11 variants, not a single variant is causing many problems, and no impact has been seen so far. Other variants found in the country include BA5, BQ 1.1 and BQ 1.122, BQ 1.1.5, CH 1.1, CH 1.1.1, BF 7.4.1 and BB3A. However, the source said that these variants had had no impact on the country. But, the month of January is important from the point of view of covid, he said; the covid vaccine is effective on all these variants.