RaGa Violated Security Guideline on 113 Occasions: CRPF
29 December, 2022 | Pranay Lad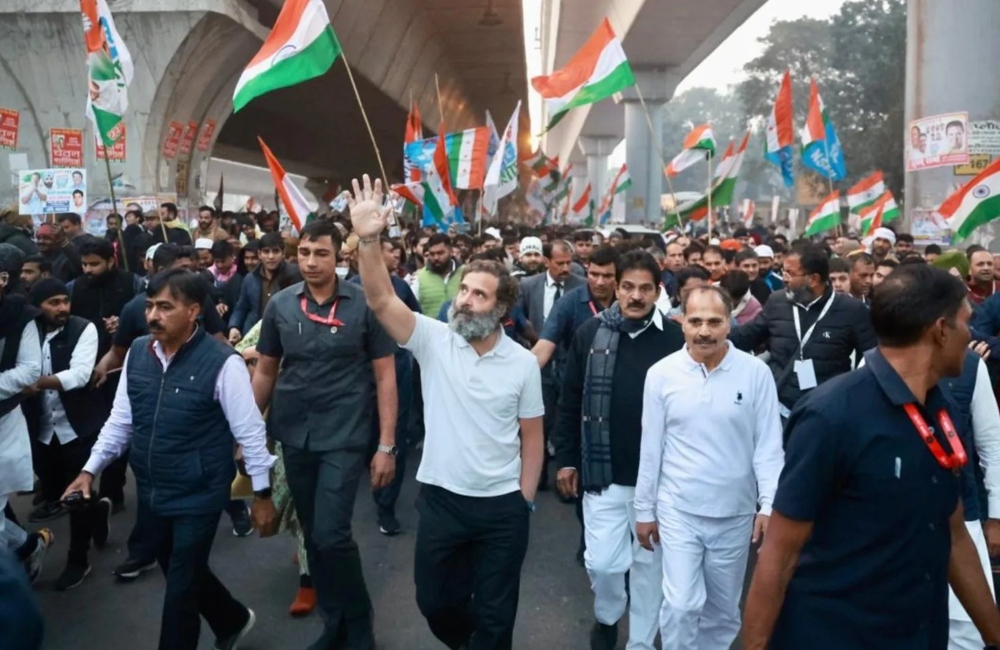 CRPF claimed that Rahul Gandhi has been responsible for breaking security guidelines on 113 occasions.
Rahul Gandhi allegedly broke security protocols 113 times since 2020, including during the Delhi leg of the current Bharat Jodo Yatra, according to the Central Reserve Police Force (CRPF), a day after Congress wrote to Home Minister Amit Shah claiming security violations of the Congress leader.
The police force has also said that it would address this issue independently. The response from the CRPF was delivered late on Wednesday night after the Congress sent a letter to Home Minister Amit Shah asserting that Rahul Gandhi's security was jeopardised during the Bharat Jodo Yatra in the capital and accusing it of "completely" failing to control the swelled crowd and maintain a perimeter around the Z+ category protectee.
According to reports, the CRPF responded to Congress National General Secretary KC Venugopal with the following: "It is pointed out that on several instances violations of laid down norms on the part of Shri Rahul Gandhi have been detected and this fact has been reported to him from time to time."
"For instance, 113 infractions have been noticed and properly reported since 2020. Additionally, the protectee broke security protocols during the Bharat Jodo Yatra's Delhi leg, and the CRPF would be handling this issue independently.
"The security measures have been adequately established for Mr. Rahul Gandhi in accordance with the instructions," the police claimed.
"It should be noted that the CRPF, in conjunction with state police and security agencies, makes the necessary security measures during visits of the protectee in accordance with the rules.
"The MHA has issued warnings based on danger assessments to all parties involved, including the state governments. Each visit also involves advance security liaison (ASL), "The CRPF added.
The CRPF stated that the ASL for the Delhi leg of the Bharat Jodo Padyatra, scheduled on December 23, 2022, was held on December 22, 2022, and that "all security rules have been fully observed" and that "Delhi Police has notified that sufficient deployment of security personnel was made."
The CRPF also said in its response that the security measures put in place for the protectee function well as long as the protectee follows the established security parameters.