Over 500 dead in Turkey earthquake, India to send relief
6 February, 2023 | Vaishali Sharma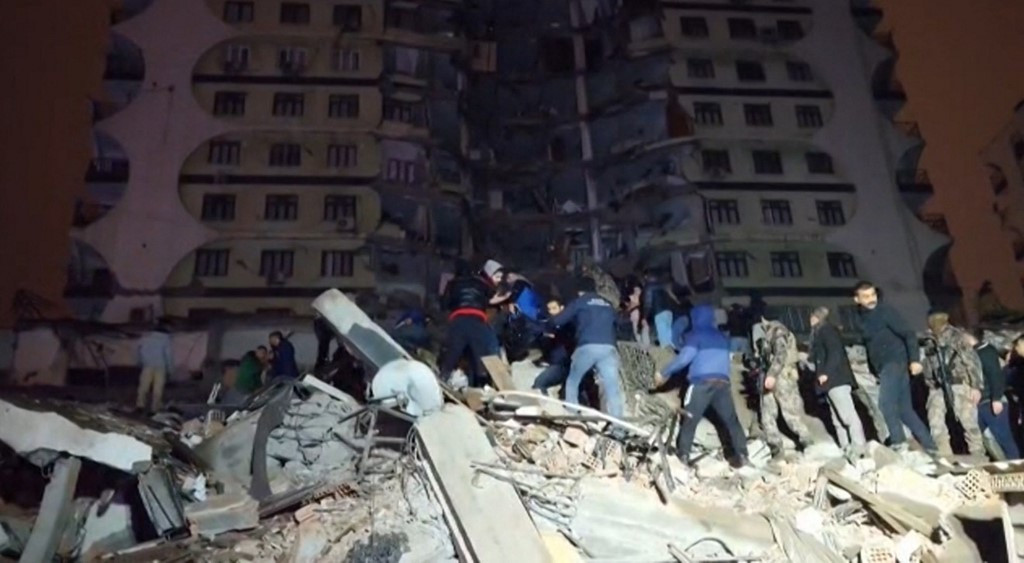 More than 500 people have died as a result of the fatal 7.8 magnitude earthquake that struck southern Turkey in the early hours of Monday
More than 500 people have died as a result of the fatal 7.8 magnitude earthquake that struck southern Turkey in the early hours of Monday, according to CNN. India said that it will despatch rescue and medical teams to Turkey.
The prime minister's office (PMO) said that a meeting was held and it was decided that the search and rescue teams of NDRF and medical teams along with relief materials would be dispatched immediately in coordination with the Government of the Republic of Turkiye. Two teams of the National Disaster Relief Force (NDRF), comprising 100 personnel with specially trained dog squads and necessary equipment, are ready to be flown to the earthquake-hit area for search and rescue operations, the PMO said in a statement.
"Medical teams are also being readied with trained doctors and paramedics with essential medicines. Relief material will be dispatched in coordination with the Turkish government and the Indian Embassy in Ankara and Consulate General office in Istanbul," the PMO said.
Turkey has experienced at least 284 fatalities and close to 2,300 injuries, according to a report by an American television citing Vice President Fuat Oktay. Additionally, he stated that ten Turkish cities had more than 1,700 buildings that had been damaged. According to a Health Ministry official quoted by the Syrian state-run news agency SANA, at least 237 people have died and 639 have been injured in Syria.
It was one of the biggest earthquakes to strike Turkey in more than a century, shaking the entire region, causing buildings to fall, and forcing people to run into the streets.
Following the devastating earthquake that struck Turkey and claimed many lives, condolences came in from all around the world. The powerful earthquake that shook Turkey and the adjacent countries lost more than 100 lives, and Prime Minister Narendra Modi expressed his condolences on Twitter.
Recep Tayyip Erdogan, the president of Turkey, announced on Twitter that "search and rescue teams were immediately dispatched" to the earthquake-affected districts.