Death Toll in Chhapra Hooch Tragedy Soars to 50
16 December, 2022 | Pranay Lad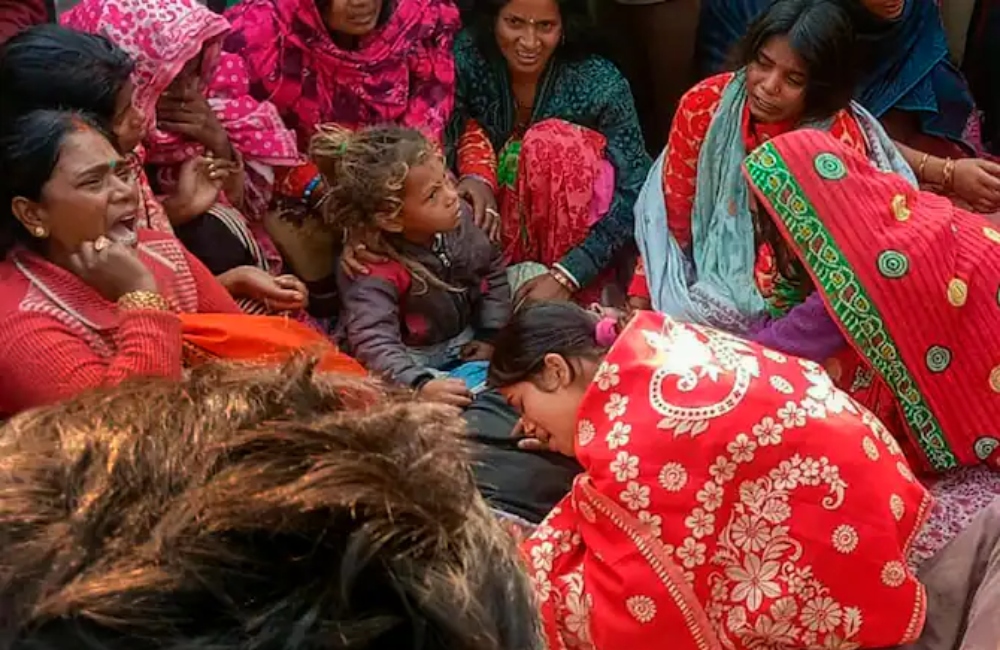 The death toll from the Chhapra Hooch tragedy in Bihar has risen to 50; 11 more perished in the Saran region after consuming spurious liquor.
With 11 more persons dying after drinking spurious liquor in the Saran district, the death toll in the Chhapra Hooch disaster in Bihar has now reached 50.
On the advice of Marhaura Sub-Divisional Police Officer, Yogendra Kumar, Masrakh Station House Officer (SHO) Ritesh Mishra and Constable Vikesh Tiwari were suspended immediately following the incident on Tuesday night.
Since April 2016, the Nitish Kumar administration in Bihar has prohibited the sale and consumption of alcohol, and the days Wednesday and Thursday have seen the majority of fatalities have sparked outrage on both a state and national level.
With BJP MPs from the state bringing up the matter in the Rajya Sabha on Thursday, Nitish Kumar's former ally has come down hard on him.
When asked about the Chhapra Hooch tragedy on Thursday, Chief Minister Nitish Kumar stated to the media that "if someone consumes alcohol, they would die," which did not sit well with the families of the victims and others.
"Many people have benefited from the alcohol ban. Many people have stopped drinking alcohol… That's great. Many people have cheerfully agreed to this. However, certain people cause difficulties. I've instructed the police to track down and arrest the real troublemakers "In Patna, Kumar spoke to the reporters.
Sunil Kumar, the excise minister for Bihar, also threatened to take harsh action against those responsible for the fatalities. "The FIR filing procedure is under progress. SP and I had spoken over the phone "On Wednesday, Sunil Kumar stated something.
The opposition assailed the Bihar Chief Minister in the state assembly on Wednesday hours after the first few deaths from Chhapra were announced, which caused Kumar to lose his composure and yell at the BJP leaders.
One of the problems brought up in the Rajya Sabha on Thursday was the Chhapra Hooch tragedy, which caused the House to be adjourned three times in a matter of 40 minutes as both the Treasury benches and the opposition brought up their concerns at the same time with the start of the Zero Hour.