Defence Minister Rajnath Singh to brief foreign envoys about Aero India on Jan 9
4 January, 2023 | Vaishali Sharma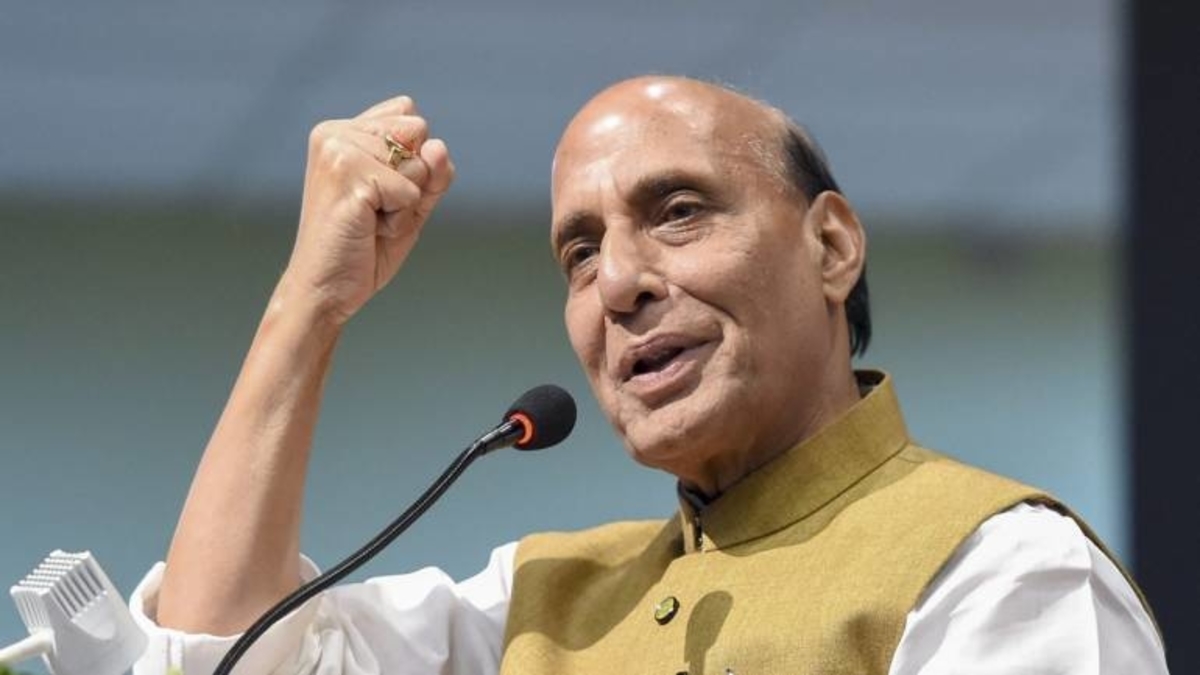 On January 9, Defence Minister Rajnath Singh will update foreign envoys on Aero India in Delhi.
On January 9, Defence Minister Rajnath Singh will update foreign envoys on Aero India in Delhi.
The 14th edition of 'Aero India 2023' will be conducted from 13 to 17 February 2023 at Air Force Station, Yelahanka, Bengaluru (Karnataka), according to a press release issued by the Ministry of Defence on December 23. The five-day event will include a significant aerospace and defence trade show as well as an aerial performance by the IAF. Aside from global leaders and major investors in the aerospace sector, think tanks from around the world will attend the expo.
Aero India will offer a one-of-a-kind platform for the sharing of information, ideas, and new advances in the aviation sector.
In addition to boosting the local aviation sector, it would help the Make in India movement.
Aero India 2021 attracted delegates from over 55 nations and over 540 exhibitors.
Earlier in the day, the Defence Minister spoke at the inauguration of the strategically significant Siyom bridge in the border state's Siang district.
Singh stated that while the country does not believe in war, it will fight if it is forced to.
"We do not believe in war, but if it is forced upon us, we will fight. We are ensuring that the nation is protected from all threats. Our Armed Forces are ready and it is heartening to see that the BRO (Border Roads Organisation) is walking shoulder-to-shoulder with them," Defence Minister Rajnath Singh had said in Siang.
Rajnath Singh emphasised that the aim is to build a strong and self-reliant 'New India' to effectively deal with future challenges which may arise due to the constantly-evolving global scenario.
"The world is witnessing a number of conflicts today. India has always been against war. It is our policy. Recently, Prime Minister Narendra Modi drew the world's attention to that resolve when he said 'this is not the era of war'," Singh stated.
The Defence Minister also emphasised the BRO's critical role in reinforcing the country's security via border infrastructure development.
The actual inauguration of the strategically vital Siyom Bridge took place during the ceremony on Along-Yinkiong Road, while the other projects were committed to the country online. The Siyom Bridge is a modern 100-meter-long Class 70 Steel Arch Superstructure Siyom Bridge that spans the Siyom River in Arunachal Pradesh.
The Defence Minister has also issued a Compendium on New Technologies on occasion.
It incorporates the latest technologies being adopted by the BRO in the construction of roads, bridges, airfields and tunnel infrastructure to negate the effects of remote and hostile terrain with the adverse weather condition, which unduly affects the quality of civil engineering works and meeting the completion timelines.