Defence Ministry Clears Rs 85,000 Cr for Military Artillery
23 December, 2022 | Pranay Lad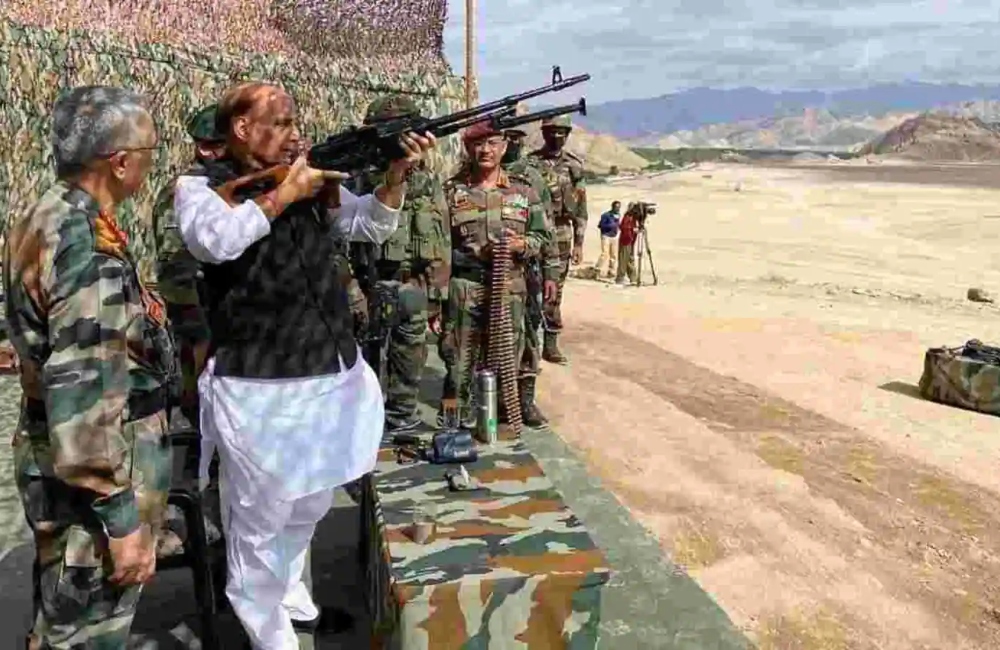 The defence ministry's Defence Acquisition Council (DAC) approved the Acceptance of Necessity (AoN) for 24 capital acquisition proposals.
Defence authorities report that the bids total Rs 84,328 crore and comprise six for the Indian Army, six for the Indian Air Force, ten for the Indian Navy, and two for the Indian Coast Guard. It is important to note that 21 proposals totaling Rs 82,127 crore (97.4%) have been accepted for purchase from domestic sources. In order to fulfil the goal of "Aatmanirbhar Bharat," this ground-breaking project of DAC would not only modernise the Armed Forces but also significantly strengthen the defence sector.
The AoNs granted will give the Indian Army platforms and tools including futuristic infantry combat vehicles, light tanks, and mounted gun systems, giving the Indian Army a huge boost in operational preparedness.
According to a formal announcement from the Defence Ministry, proposals that have been authorised also call for the purchase of ballistic helmets for our soldiers that offer higher levels of protection.
The Indian Navy's capabilities will be boosted by approvals for the purchase of Naval Anti-Ship Missiles, Multi-Purpose Vessels, and High Endurance Autonomous Vehicles.
The addition of a new variety of missile systems, Long Range Guided Bombs, Range Augmentation Kit for conventional bombs, and cutting-edge surveillance equipment will significantly reinforce the Indian Air Force and increase its lethal capabilities.
The Indian Coast Guard's ability to monitor the coastline will be greatly improved by the purchase of Next Generation Offshore Patrol Vessels.