Delhi court grants bail to Mohd Zubair in objectionable tweet case
15 July, 2022 | Pravina Srivastava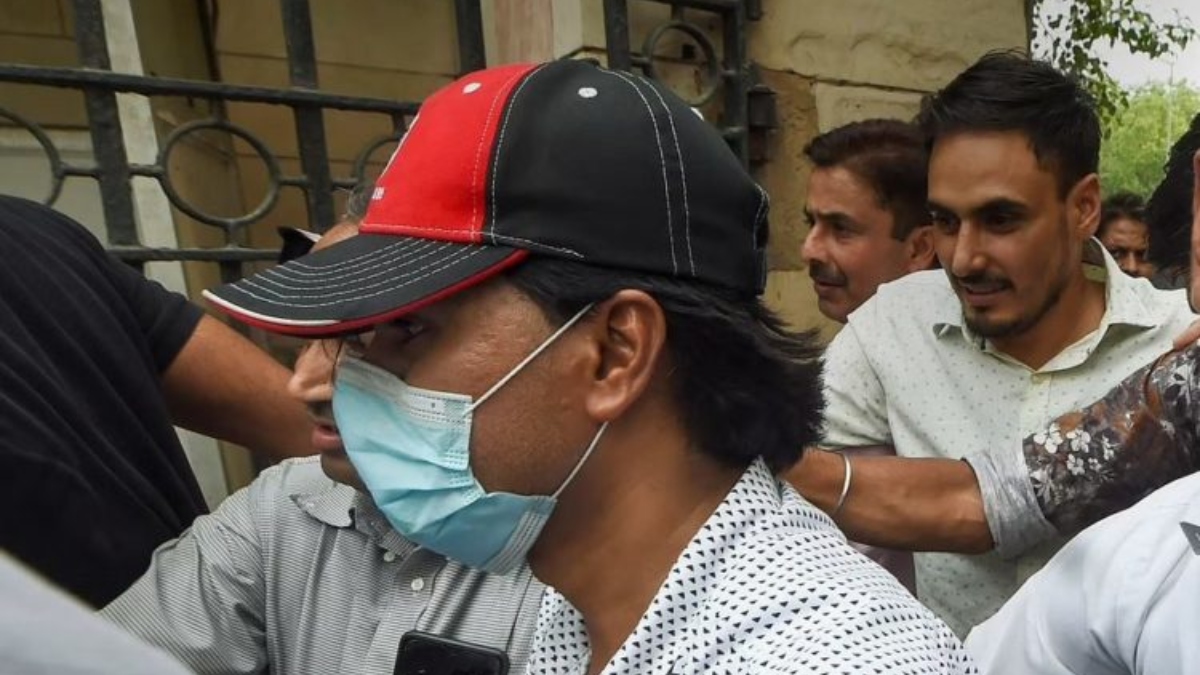 Mohammed Zubair was granted bail on Friday by Delhi's Patiala House Court in a case involving an allegedly inappropriate tweet, which led to his detention by Delhi Police earlier this month.
Mohammed Zubair, the co-founder of Alt News, was granted bail on Friday by Delhi's Patiala House Court in a case involving an allegedly inappropriate tweet, which led to his detention by Delhi Police earlier this month.
Zubair was granted bail on Friday by Additional Sessions Judge Devender Kumar Jangla, who also ordered him to post a personal bail bond and surety in the amount of Rs. 50,000. Without the court's previous approval, he is not permitted to leave the country, noted ASJ Devender Kumar Jangla. Following the end of the arguments from both parties on Thursday, the court had reserved the order.
In response to Mohd Zubair's request for release, special public prosecutor for the Delhi Police Atul Srivastava argued that bail should not be granted at this time due to a breach of the Foreign Contribution (Regulation) Act.
According to him, the investigation is proceeding impartially and at a decent clip.
The bank has already received a warning, and according to Delhi Police, "Rs 56 lakh were received by the organisation where he (Mohd Zubair) is a director breaching FCRA. We provided notice to the Razor pay. There is also a certain forgery in this case which may have been done, we are investigating it.
However, authorities stated that it was carried out in a deliberate and cunning manner. Delhi Police's attorney argued that it was not as straightforward as Zubair's attorney had suggested.
Zubair offended a community's feelings with his tweets, according to Atul Srivastava's testimony before the sessions court. He said that because Hanuman Ji is Brahmchari, he had equated Hanuman Ji to Honeymoon in his tweets.
Zubair's attorney, Vrinda Grover, refuted Delhi Police's claims of foreign funding.
She claimed "I have not received any foreign contributions, either in my personal account or the organization's account. We've sent an invitation for donations to our organisation, however it is clearly stated that we cannot take foreign funds because we are not FCRA-registered."
"As a result, we don't accept remittances from abroad. We are quite open about how we get financing and donations" she added.
Zubair's attorney displayed an image of the Alt News homepage, on which it is plainly printed, "Donate now," and which is in the public domain. Under Pravada Media, it is a Non-Profit Organization (NPO). Neither in the form of Indian cash nor in international currency, he has received any foreign contributions, the attorney claimed.
Advocate Vrinda Grover continued, "The image in question, which was utilised in the aforementioned tweet, is from the 1983 film Kissi Se Na Kehna. The certificate was issued by the Central Board of Film Certification (CBFC). I didn't modify the photo in any way."
The judge was shown the movie footage by Zubair's attorney Vrinda Grover, who also noted that individuals in the nation were allowed to laugh about and exercise other freedoms. She said that Hrishikesh Mukherjee, another actor from the film, had also followed suit.
According to the Delhi Police, Zubair was arrested and charged with violating sections 153A of the Indian Penal Code (IPC) (promotion of animosity between different groups on the basis of religion, race, place of birth, residence, or language) and 295A (deliberate and malicious acts intended to incite religious feelings of any class by insulting its religion or religious beliefs).
Zubair filed a bail petition in Sessions Court earlier on Monday, requesting relief in the Delhi FIR filed against him in a case involving an alleged offensive tweet.