Delhi fridge murder: Police to investigate case on lines of Shraddha murder case
15 February, 2023 | Pragati Singh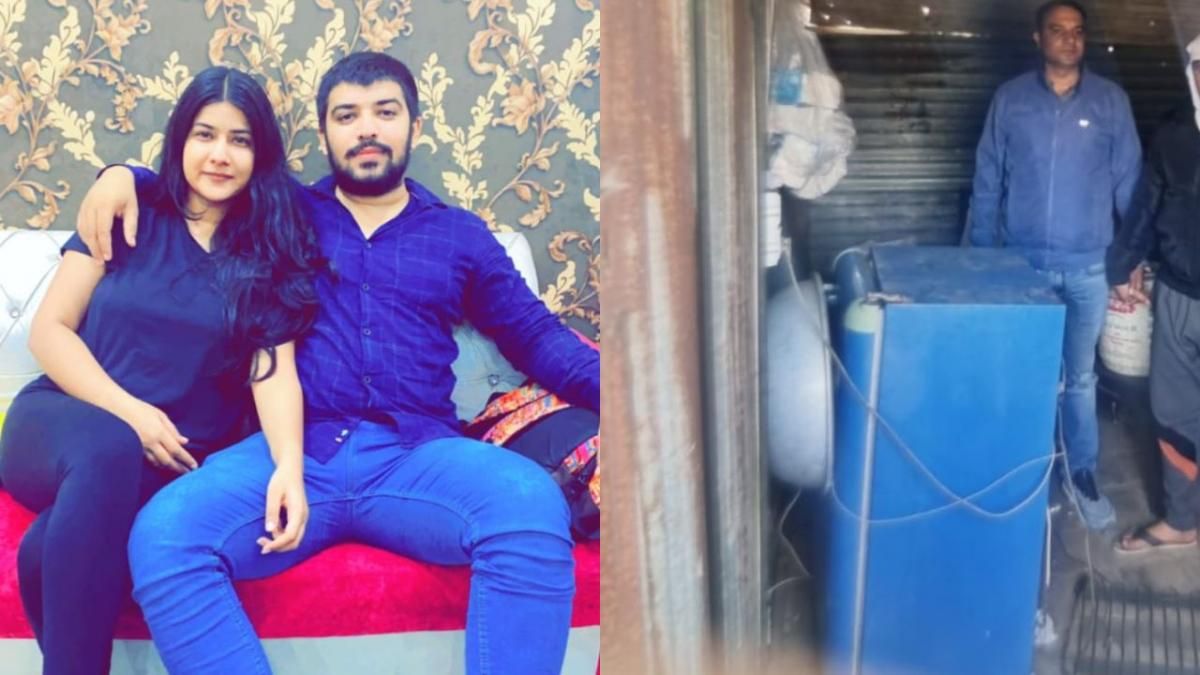 Delhi Police will investigate the death of 25-year-old Haryana woman Nikki Yadav.
According to sources, the Delhi Police will investigate the death of 25-year-old Haryana woman Nikki Yadav, who was allegedly strangled by her boyfriend with a charging cable, along the lines of the Shraddha Walkar murder case.
Nikki was discovered dead in a freezer in Delhi's Mitraon village on Tuesday and was transferred from Rao Tularam Memorial Hospital to Deen Dayal Upadhyay Hospital on Wednesday for a post-mortem. According to police sources, post-mortem reports revealed that she died as a result of suffocation. There were marks on her neck, but no other signs of injury were discovered on her body.
According to doctors, because there is no natural process in the fridge, it is difficult to determine the exact time of death while the body was in the fridge. The viscera report has been kept.
According to police sources, evidence is being gathered based on forensic investigation, just as it was in the Shraddha murder case. CCTV footage from the CCTV cameras installed in the house where Nikki Yadav lived on rent in Delhi's Uttam Nagar shows Nikki going to the terrace at around 1 pm and coming out the next day at around 9 pm.
Nikki had been living in this flat with one of her sisters for the past five months, and accused Sahil Gehlot would pay her regular visits. She had told his neighbours that she was studying and didn't talk to them much, but the people who were present here had seen Sahil come to her flat several times.
The victim's post-mortem has been completed, and her body will soon be handed over to relatives, who will then transport the body to their ancestral home in Jhajjar, Haryana. Nikki was allegedly strangled to death by her live-in partner after learning of his impending marriage to another woman, according to police.
Following his arrest on Tuesday, accused Sahil Gehlot was brought before a Delhi court and placed on five-day police remand. According to DCP Crime Branch Satish Kumar, the accused is being held in custody for five days while an investigation is underway to determine the route taken that night.
"The accused is on remand for five days. Inquiry is on. Our multiple teams are working to identify the route taken that night. We are also scanning CCTV footages," said the DCP crime.
Kumar went on to say that on February 9, there was an argument about his marriage, and Sahil got a mobile cable and strangled the victim.
The accused went to meet Nikki at her flat and left early in the morning; they visited several places in Delhi and had an argument about his marriage. During this, he became enraged and strangled the victim with a mobile cable, according to DCP Crime Branch.
"After that, he kept the victim's body in the refrigerator in a dhaba in Mitraon village and then the accused went to his marriage. We are investigating deeply about this case," he added.
Meanwhile, the Delhi Police Crime Branch announced that it had recovered the car in which Sahil allegedly murdered Nikki. He also drove her mortal remains to the dhaba (restaurant) in the same vehicle, according to police.
According to the police, Nikki called Sahil after learning that he was planning to marry someone else. Police said Tuesday that the woman's body was recovered from a freezer in New Delhi's Najafgarh neighbourhood. According to police, the victim was a resident of Uttam Nagar in Delhi.
According to police, the accused drove around Delhi for 30-40 kilometres before dumping Nikki's body at the dhaba.
"Initial probe suggests that the accused was about to get married to another woman, and, the victim, after coming to know of it, raised an objection and insisted he marries her," a police officer told ANI earlier.
According to the officer, the accused killed her in a fit of rage and hid her body in a freezer at his dhaba. The officer said, adding, "The incident occurred around two to three days ago."
Further details are awaited.