Delhi L-G Chides Kejriwal For Skipping Oct 2 Event
4 October, 2022 | Pranay Lad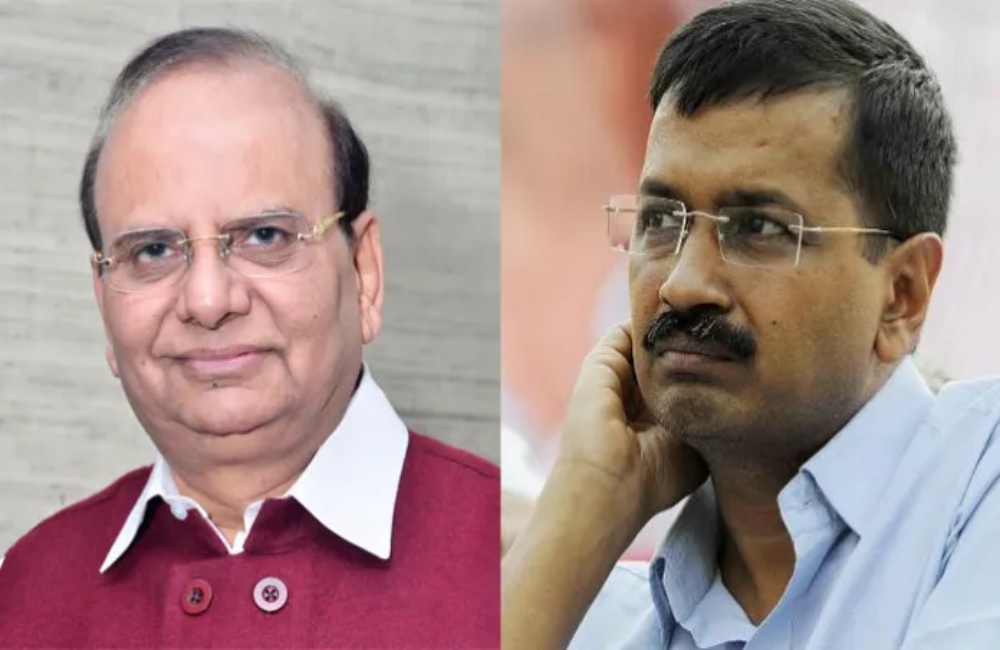 Lieutenant-Governor of Delhi VK Saxena has criticized Arvind Kejriwal and his ministers with "utter contempt" for the October 2 observance of the birth anniversaries of Lal Bahadur Shastri and Maha...
Lieutenant-Governor of Delhi VK Saxena wrote in a letter that Kejriwal and his ministers' Sunday absence from the Gandhi and Shastri memorials at Rajghat and Vijay Ghat was "unacceptable and appalling," and that commemorating such events required going "well beyond the issuing of symbolic advertisements in newspapers, which your government did very promptly."
"In contrast to Prime Minister Narendra Modi's event in Ahmedabad two days prior, when there were "empty chairs," Arvind Kejriwal spoke to a sizable crowd in a tribal part of Gujarat. The PM is incensed. According to the PM's directions, the L-G wrote the letter, it stated.
The L-G said that despite President Droupadi Murmu, Vice President Jagdeep Dhankhar, the Prime Minister, as well as other dignitaries, being there to pay respects at the two monuments, neither Kejriwal nor his ministers were.
Manish Sisodia, Kejriwal's deputy, was "perfunctorily present" there for a short period of time, according to the L-G, but "did not feel the occasion appropriate enough to stay the course."
The letter stated, "I would like to bring your attention to the complete disdain shown by you and the administration headed by you towards the remembrance of Gandhi Jayanti and the Jayanti of Bharat Ratna, Lal Bahadur Shastriji yesterday.
The letter stated that when the Chief Minister accepted the invitation from the Delhi Government, the President's Secretariat had made it clear to him through his Additional Secretary that he was expected to attend the event and welcome the President at Vijay Ghat.
According to Saxena, the municipal government was in charge of planning the tribute ceremony at Vijay Ghat, and the Chief Minister's name was used on the invitations for the event on Sunday. However, the Deputy Chief Minister who arrived at the function at Vijay Ghat departed the location without waiting for the President.
The letter said, "This is not only exceedingly inappropriate but also appears to be a purposeful breach of procedure suggestive of disdain and insult to the President.
Read more: Indian envoy to France Jawed Ashraf attends Paris InfraWeek