As saddening and horrifying as it can get, In a letter to the cops, Shraddha Walkar tried to get help back in November 2020, where she elucidated that her live-in partner Aaftab Amin Poonawalla, not only threatened to kill her but also threatened to cut her up in pieces.
She went on to write, "He has been striking me for six months, but I haven't had the bravery to call the police since he keeps threatening to kill me. He attempted to murder me, and his parents know about it." Tuesday, Aaftab Poonawala had a number of preparatory tests that must be completed before a polygraph test. On Wednesday, they will test him with a lie detector since he was deemed fit to do so.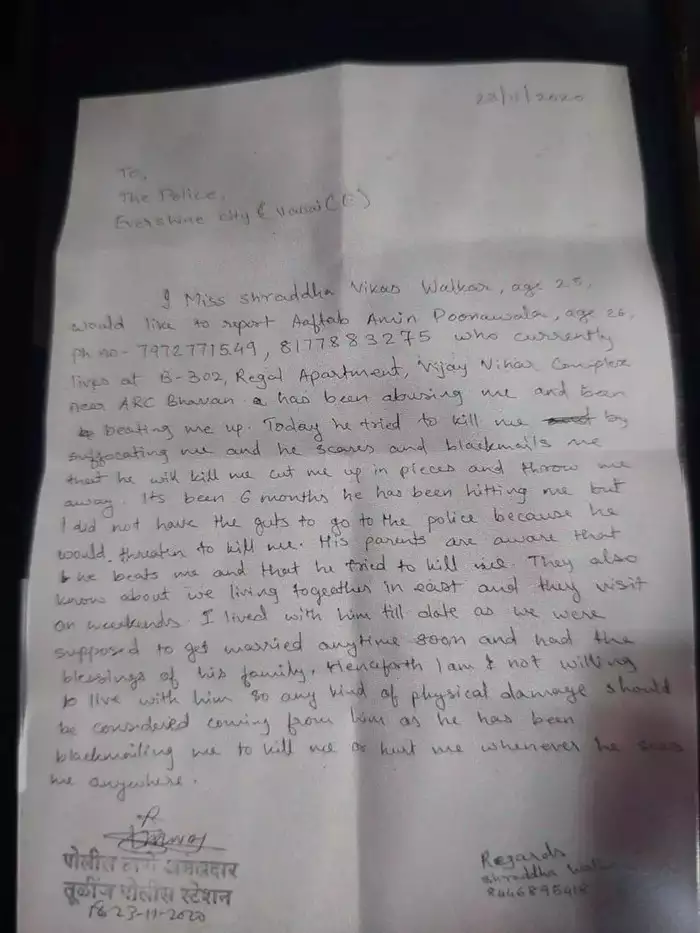 His (Aaftab) parents are aware that he beats me and that he tried to kill me. They also know about us living together in east and they visit on weekends. I lived with him till date as we were supposed to get married anytime soon and had the blessings of his family. Henceforth, I am not willing to live with him, so any kind of physical damage should be considered coming from him as he has been blackmailing me to kill or hurt me whenever he sees me anywhere.