Dense fog engulfs Delhi: Trains, flights delayed due to low visibility
10 January, 2023 | Pravina Srivastava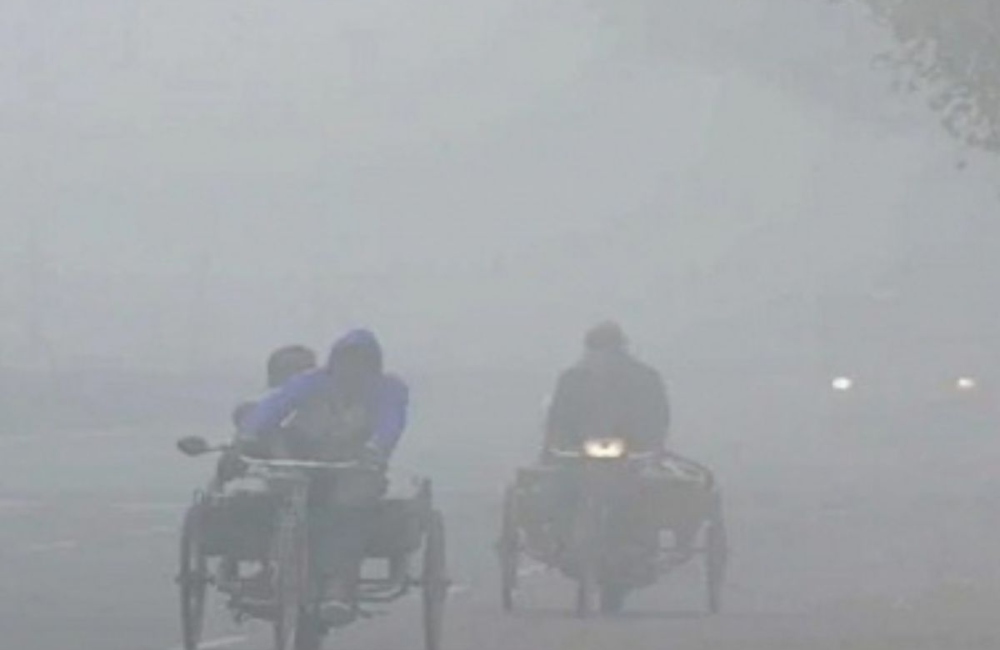 Already suffering from a cold wave since the start of the new year, the national capital had a cold wave and a heavy layer of fog on Tuesday
Already suffering from a cold wave since the start of the new year, the national capital had a cold wave and a heavy layer of fog on Tuesday, with Safdarjung registering a minimum temperature of 7.8 degrees Celsius at approximately 5:30 a.m.
According to the Metrological Department, visibility in Palam was 0 metres at 4.30 AM and is currently 50 metres, while visibility in Safdarjung is at 200 metres. Dense to extremely dense fog was seen across sections of Punjab, Northwest Rajasthan, Jammu division, Haryana, Chandigarh, and Delhi, as predicted, as well as Uttar Pradesh, Bihar, and Tripura.
"A dense/very dense fog layer (in white patch) spans from Punjab to Bihar over Haryana, Delhi, and Uttar Pradesh around 0530 hours IST on 10.01.2023," said India Meteorological Department in a tweet.
"Bhatinda and Agra had visibility (in metres) of 0 at 0530 hours IST on 10.01.2023. Jammu division, Ganganagar, Chandigarh, Ambala, Patiala, Bareilly, Lucknow, Sultanpur, Gorakhpur, and Bhagalpur each received 25. Hissar, Delhi-Palam, Baharaich, Gaya, Purnea, and Kailashahar are 50 kilometres apart "IMD tweeted.
Due to fog and cold in the national capital, several flights (Delhi-Kathmandu, Delhi-Jaipur, Delhi-Shimla, Delhi-Dehradun, Delhi-Chandigarh-Kullu) are delayed.