Despite HC's Order T'gana CM KCR Skips R-Day Celebrations Led By Guv Tamilisai
26 January, 2023 | Asawari Jindal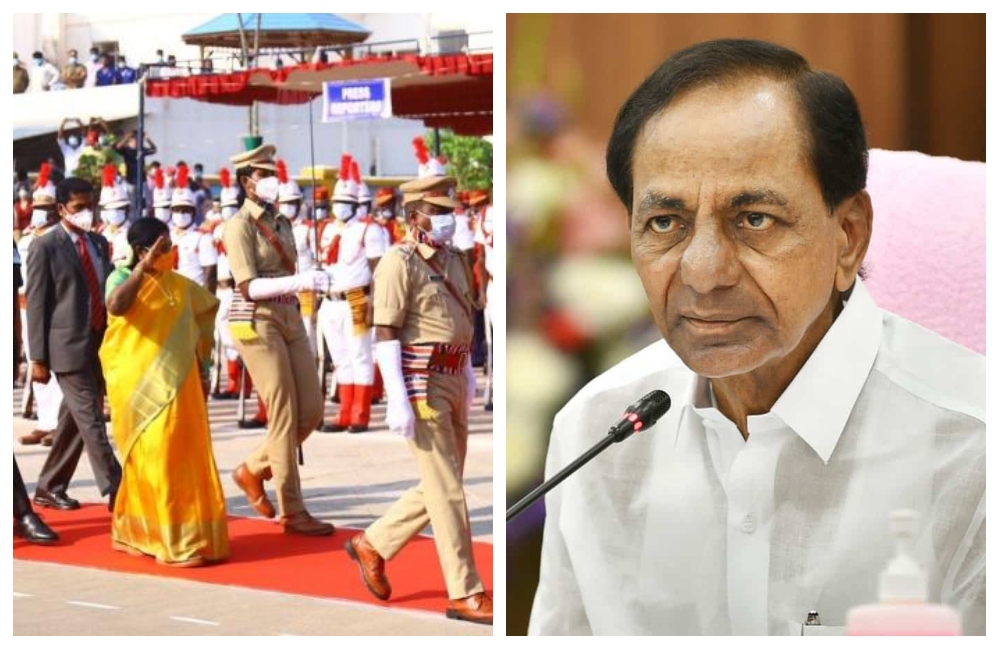 Despite T'gana HC's order, CM Chandrasekhar Rao skipped the Republic Day celebrations at Raj Bhavan.
While Telagana Governor Tamilisai Soundararajan hoisted the National flag at Raj Bhavan in Hyderabad on the occasion of the 74th Republic Day, on Thursday, CM K Chandrasekhar Rao's absence was observed throughout the celebrations. This comes after Telangana High Court's order to celebrate Republic Day as per the guidelines given by the Centre. Meanwhile, the Telangana CM, popularly recognized as KCR unfurled the National Flag at his official residence Pragati Bhavan.
The Governor hoisted the flag in front of the Durbar Hall at Raj Bhavan after paying floral tributes at the War Veterans Memorial in Hyderabad. The flag hoisting was followed by National Anthem.
On this special occasion, the Telangana Governor Soundararajan stated, 'My attachment with Telangana is not three years old. It came from birth. My role would definitely be there in the progress of Telangana people. My biggest strength is hard work, honesty and love. Some may not like me. But, I like Telangana people. That's why I work however hard it is', thereby showcasing her devotion to the people and her responsibilities.
The Telangana Governor was also seen felicitating the Golden Globes award-winning and Oscar nomination 'Naatu Naatu' songs' composer MM Keeravani and lyricist Chandrabose at the Republic Day function in Hyderabad.