Did not know who Prithvi Shaw was: Accused Sapna Gill
18 February, 2023 | Vaishali Sharma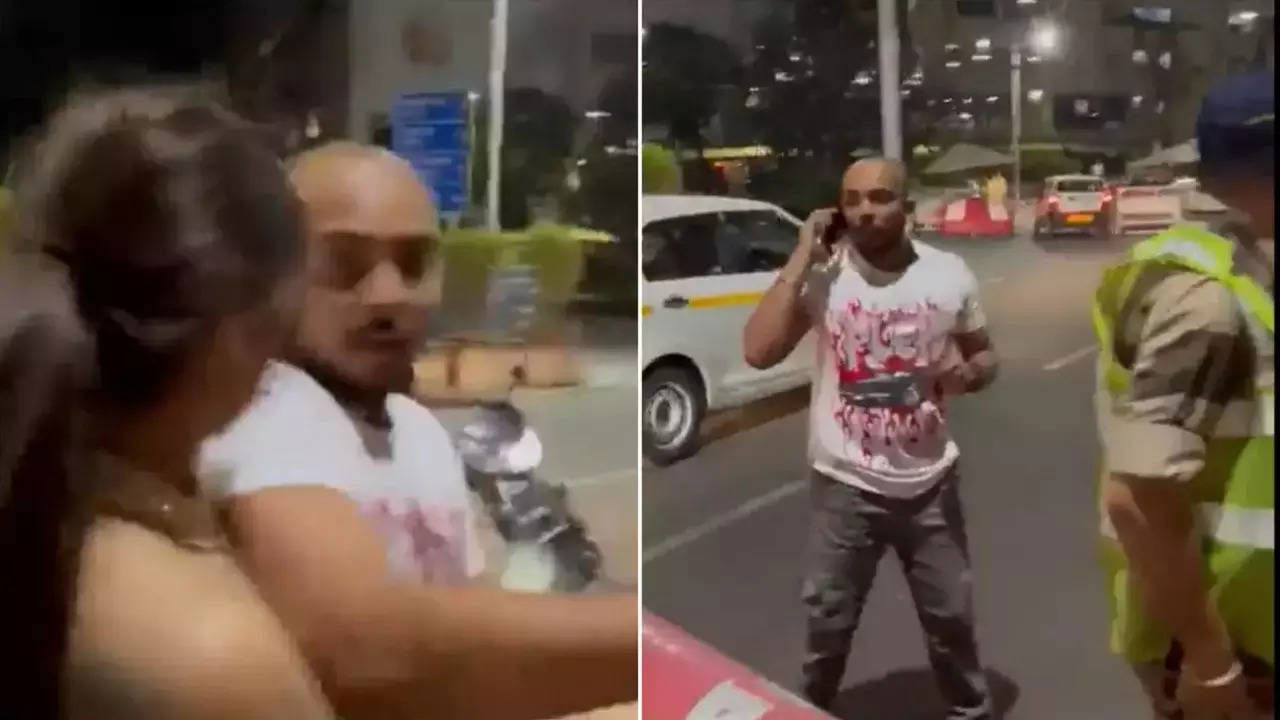 Sapna Gill, who was arrested in connection with an alleged attack on batsman Prithvi Shaw's car, appeared in court on Friday and was ordered held in police custody until February 20.
Sapna Gill, who was arrested in connection with an alleged attack on batsman Prithvi Shaw's car, appeared in court on Friday and was ordered held in police custody until February 20.
According to media sources, Prithvi Shaw has an alcohol problem, which is why he has been banned by the BCCI, it was asserted on Sapna's behalf.
"Sapna didn't say anything like give ₹50,000 and end the case. There is no proof of this. Sapna is an influencer, after 15 hours Prithvi Shaw gets the complaint done through his friend in the police.. why it was not done on the same day?" the lawyer argued.
Accused Sapna Gill said in court that she did not know who Prithvi Shaw was.
"My friend had asked him for the selfie. I didn't know he is a cricketer. We were only two and Prithvi shaw was with his eight friends. It's all wrong that they had food in the hotel, we were partying in the club, and he was drunk. The police asked us to end the matter," she said.
While talking to the media, Sapna Gill's lawyer said that the allegations levelled by Shaw are false.
"Today we put our stand in the court that the allegations levelled by Prithvi Shaw are all wrong. In the next hearing, we will demand judicial custody of Sapna and as soon as the court grants it, we will appeal for bail, police have added Section 387," he said.
Who is Sapna Gill?
Sapna Gill, one of the accused in the case, was detained by police till February 20. Oshiwara Police brought her before Andheri Court.
Sapna Gill is a social media influencer with over 220,000 Instagram followers. Gill has appeared in a number of films, including Kashi Amarnath, Nirhua Chalal London, Mera Watan, Ravi Kishan, and Dinesh Lal Yadav. Gill was born in Chandigarh and now lives in Mumbai.
During an argument with the woman social media influencer and her companion Shobit Thakur, Shaw was allegedly manhandled and his car was smashed with a baseball bat outside a hotel in Mumbai's Santacruz neighbourhood.
The incident occurred in the early morning hours of Wednesday. Shaw's friend Ashish Yadav, who has been his flatmate for three years and operates a cafe, filed a complaint about the incident.
The selfie row
According to the lawsuit, Thakur and Gill approached Shaw at the hotel for a selfie. At first, the cricketer permitted them to do so. But they insisted on taking additional selfies with him, which Shaw refused.
Gill and Thakur then began arguing and misbehaving with the cricketer. According to the complaint, both of them (Gill and Thakur) were drunk. When the hotel manager noticed this, he intervened and requested the two, who were requesting selfies with Shaw, to leave the premises.
Following this encounter, Shaw and Yadav dined at the hotel. But, when they were leaving the establishment with their friend, they noticed Thakur clutching a baseball bat.
After they sat in their car, the accused used a baseball bat to smash the windscreen. Gill was also rough on Shaw.
The player was transferred to another automobile as Yadav and others drove his vehicle to Oshiwara.
Yadav noticed three motorcyclists and a white car chasing their vehicle. Around 4 a.m., people following him attacked his car as it made a U-turn near a gas station on Link Road.
Thakur, one of them, used the baseball bat to smash the rear windscreen of the car. Six others on motorbikes, along with Gill and Thakur in the car, abused Yadav and those with him. Yadav then drove the automobile to the Oshiwara police station.
The eight accused accompanied them there as well. Gill began arguing and threatened Yadav with a 50,000 settlement or she would file a bogus police case against them, according to the police official. Yadav then filed a complaint against the accused.
Shaw, according to Gill's counsel, was drunk at the time of the incident and assaulted the influencer with a wooden bat in a "misuse of power and position," but police said Gill and Thakur were both inebriated at the time of the incident.