PM Modi to lay foundation stone of country's first Digital Science Park in Kerala
23 April, 2023 | Vaishali Sharma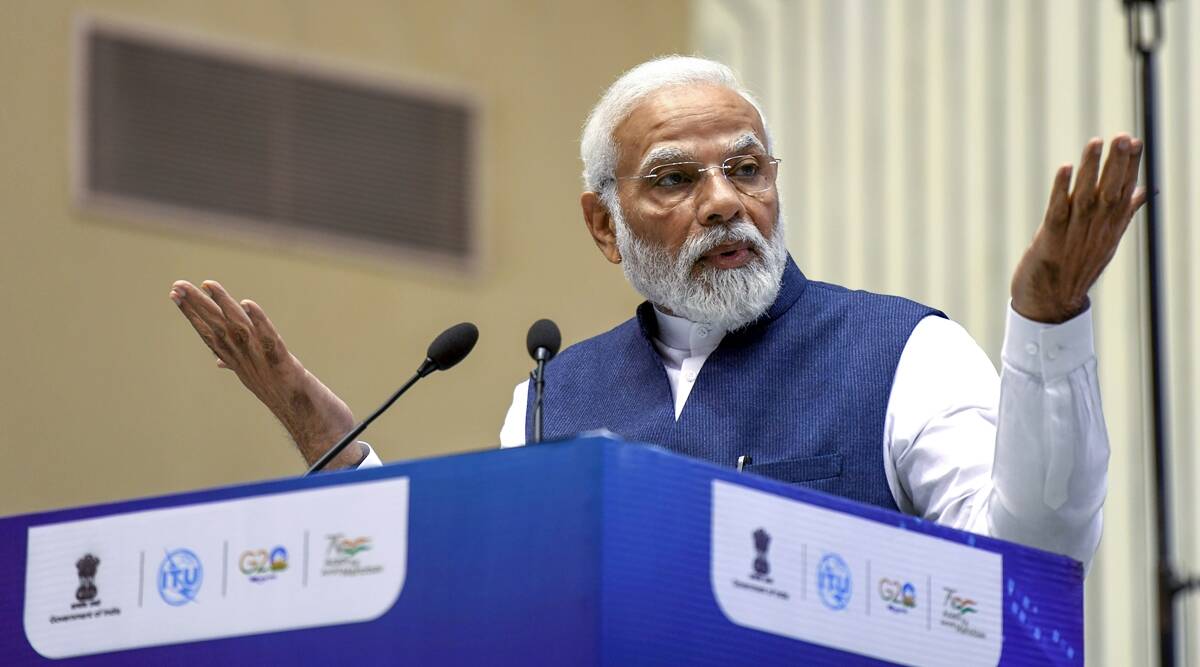 The third-generation Science Park will be located near the Digital University of Kerala at Technopark Phase IV - Technocity in the state capital.
According to an official release issued on Sunday, Prime Minister Narendra Modi will lay the foundation stone for India's first Digital Science Park in Kerala's Thiruvananthapuram district on April 25, marking a watershed moment in Kerala's transformation into a knowledge economy.
The third-generation Science Park will be located near the Digital University of Kerala at Technopark Phase IV – Technocity in the state capital, according to a government release.
"Located adjacent to the Kerala University of Digital Sciences Innovation and Technology, (Digital University of Kerala- DUK) in around 14 acres of land, the Rs 1,500+ crore Digital Science Park project has been conceived as a multidisciplinary cluster-based interactive – innovation zone focused on digital technologies. The project is to be completed in two years," reads the statement.
The Park will open its first centre for electronics system design, focusing on analogue and mixed-signal systems, VLSI, AI processors, and related areas.
The UK-based semiconductor and software design company ARM, according to the statement, has signed an agreement with Digital University Kerala on academic, research, and startup-related activities as part of this centre.
Kerala Governor Arif Mohammed Khan, Chief Minister Pinarayi Vijayan, Union Minister for Railways, Communications, Electronics and Information Technology Ashwini Vaishnaw, Union Minister of State for External Affairs & Parliamentary Affairs V Muraleedharan, Minister for Transport, Government of Kerala Adv Antony Raju, Minister for Railways, Government of Kerala V Abdurahiman, and Member of Parliament Dr Shashi Tharoor will attend the function, which begins at 11 am.
The state government announced the establishment of a Digital Science Park adjacent to DUK in two blocks in the 2022-23 budget. The government of Kerala has already allocated Rs 200 crore towards the total project cost, with the remainder coming from other sources, including industry partners, according to the statement.
"The University of Manchester, The University of Oxford and The University of Edinburgh have also signed MoUs with DUK to engage in the development of the Digital Science Park", reads the statement.
According to the statement, the park will initially have two buildings with a total area of 2,00,000 sq. ft. The first one spread across 1,50,000 sq. ft., will have five floors, housing Centre of Excellence (CoEs) including research labs and a digital incubator, while the second building will house administrative as well as Digital Experience centre.
The Digital Science Park will start its operations from the 10,000 sq. ft space in Kabani located at Technopark Phase IV within the next couple of months, as per the release.
The release further added that the Park will develop and leverage on network overlay of communications built over a triple helix involving Universities, industry and the government. Initially, Digital Science Park will facilitate industry and business units as well as technology startups from the domains of Artificial Intelligence (AI), robotics, electronics, smart hardware, and sustainable and smart materials.
One of the four thematic pillars of the Digital Science Park is Digital Industry, focusing on industry 4.0, covering Electronics, Semiconductors and very-large-scale integration (VLSI) and 5G communications, Smart materials and Medical materials, the statement added.
"While Digital Applications with a focus on e-mobility and digital health will be the second pillar, Digital Deeptech with a focus on AI, Blockchain and security, Geo-and sustainable informatics is the third dimension and Digital Entrepreneurship with a focus on creating new products, capacity and jobs is its fourth thematic pillar", the statement said.
The statement further added, "These thematic pillars will translate into high-end research labs and facilities which will include cleanrooms, material characterisation facilities, integrated sensor labs, energy labs, motor and drives labs, RF and wireless testing labs, unconventional computing centres, high-end data centres, robotics labs, electronic design centre, software development labs, informatics and computing labs, and Blockchain and cybersecurity labs."
Similarly, the Centre for AI will focus on both the hardware and software aspects of responsible AI, where the leading multinational technology company NVIDIA is expected to join as a partner, it added.