Former President Donald Trump Indicted, Faces Multiple Criminal Charges in Georgia; What's Next?
3 August, 2023 | Anamika Singh Parihar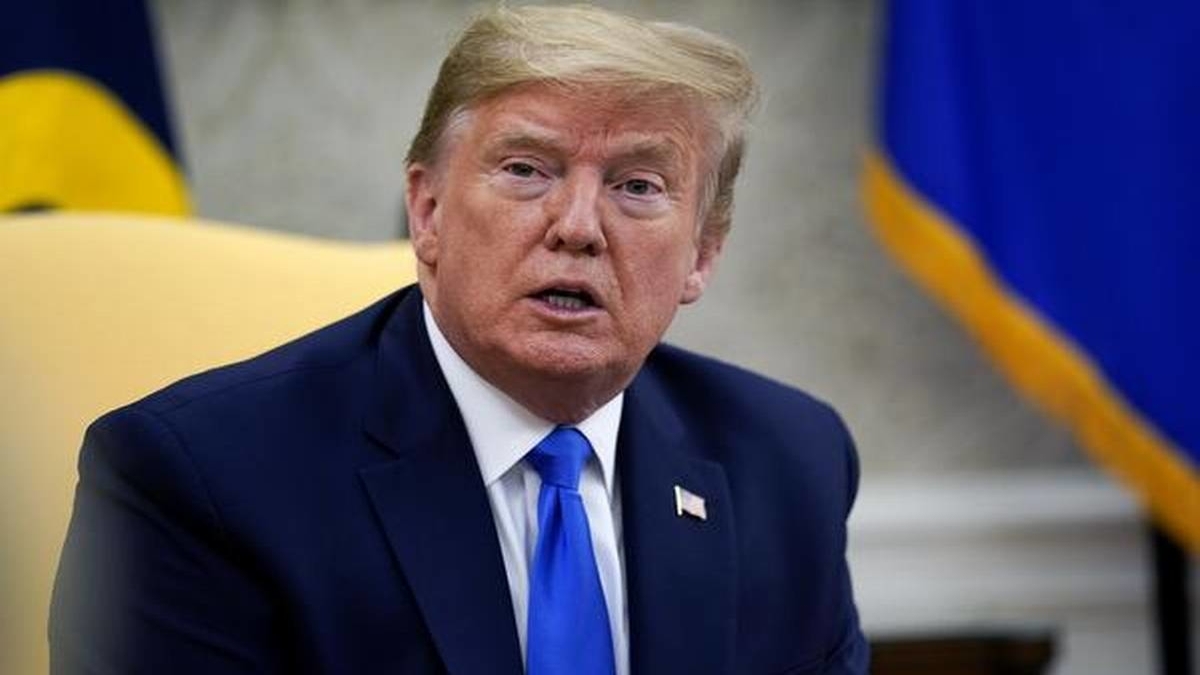 Former US President Donald Trump can be charged with voter and election fraud, conspiracy-related offenses, and possibly even obstruction of justice.
Former President Donald Trump was indicted on August 1. He was indicted by the grand jury summoned by the special council Jack Smith to investigate Trump and his allies attempt to rig the 2020 presidential election. Donald Trump is expected to face criminal charges in connection with his supporters' assault on Capitol Hill on January 6, 2021.
Four counts have been brought against the former president: conspiracy to impede the congressional proceeding on January 6, conspiracy against the right to vote and have that vote counted, conspiracy to defraud the United States "by using dishonesty, fraud, and deceit to obstruct the nation's process of collecting, counting and certifying the presidential election results," and obstruction of the certification of the electoral vote.
He was charged with 37 charges in early June in connection with his failure to give over highly classified documents that were sent to Florida after he departed the White House. In a different lawsuit that the special counsel has launched, Trump is charged with multiple cases. Since, departing from the White House he has been charged with improperly managing the confidential information and top secrets of the country.
Alvin Bragg, the district attorney for Manhattan, prosecuted Trump earlier this year in relation to his payments of hush money to adult film star Stormy Daniels prior to the 2016 election.
Meanwhile, in each case, Donald Trump has strongly denied any misconduct. He labelled the investigation as politically motivated and a "witch-hunt".
Donald Trump Could Face Charges in Georgia
The former president may face a plethora of legal charges in the Peach State, according to legal experts.
Depending on how Donald Trump handled the law enforcement probe into his actions, he may be charged with voter and election fraud, conspiracy-related offenses, and possibly even obstruction of justice, according to former federal prosecutor Neama Rahmani. Patrick Cotter, a former federal prosecutor stated
"That will be the centrepiece, and that's a significant, significant piece, not enough alone to convict anybody of anything, but if it's filled out and augmented by other pieces of evidence, it could be very powerful."
According to Mr. Rahmani, prosecutors will seek to demonstrate that former President Trump "crossed the line to fraud" and that his intention during the call was to void the results of Georgia's election.
Following the tallying of ballots in the November 2020 presidential contest, it became evident that Trump had lost both Georgia and the US presidency. The Federal prosecutors under the direction of special counsel Jack Smith claim that Donald Trump and his aides attempted to sabotage the vote in six other polling states.
According to the court complaint, Trump made every effort to overturn the results there, despite warnings from campaign employees, allies, and state officials that his allegations of widespread election fraud had no merit. The Atlanta office of Ms Willis is investigating four major incidents that are mentioned in the criminal indictment against Donald Trump.
Also Read: Digital Data Protection bill to be presented in Parliament Today