"Don't pretend to be a pressman… kyun hawa nikal gayi ": Rahul Gandhi
26 March, 2023 | Pragati Singh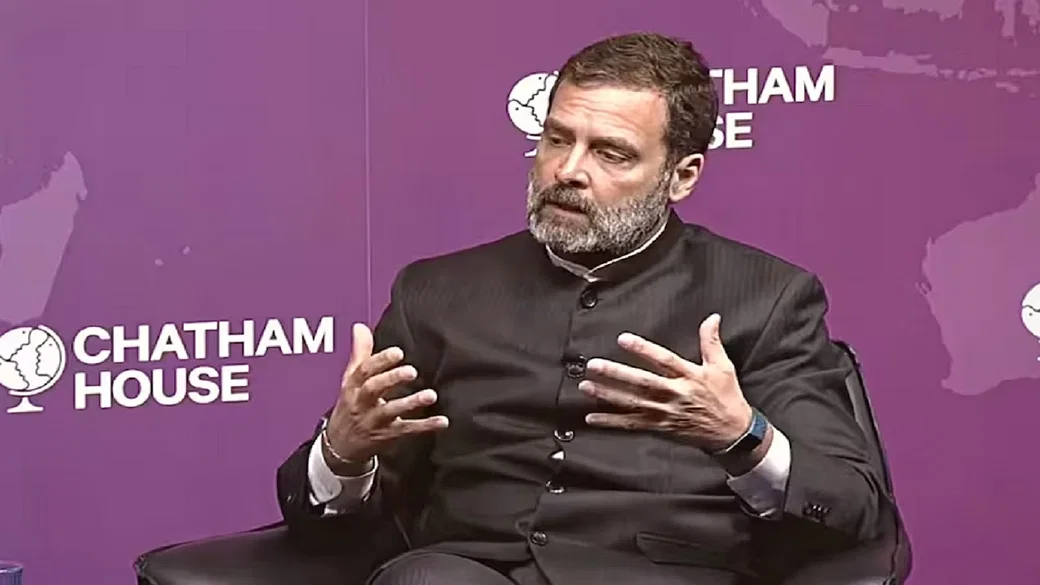 Rahul claimed that the Modi government was afraid of his questions about the Adani mine.
On Saturday, Congress leader Rahul Gandhi became agitated over a journalist's question about the BJP's 'OBC insult' allegations against him, saying the question had been posed to him previously and that "if you want to work for BJP, put it on your chest."
"Gandhi was addressing a press conference a day after his disqualification from Lok Sabha following conviction by a Gujarat court in a criminal defamation case over his 'Modi surname' remarks. Following his conviction, BJP leaders have targeted Gandhi and repeatedly alleged that his remarks showed "how deep-rooted his hatred for OBCs is."
A journalist questioned Gandhi about the BJP's allegations and plans for national pressers. During his press conference, Gandhi stated that these "attempts" had been made previously.
"Why are you working so directly for BJP, do it with some discretion, ask it roundabout…see there is a smile..if you want to work for the BJP, then bring a BJP flag, and symbol and put it on your chest, then I'll answer you the same way I answer them. Don't pretend to be a pressman," he said.
"Hawa nikal gayi," he said briefly before moving on to other topics. Earlier, in response to a similar question about BJP allegations, Gandhi stated that in his speeches during the Bharat Jodo Yatra, he stressed the importance of unity and spoke out against efforts to spread hatred.
He claimed it was not about OBCs but "relations between Narendra Modiji and Adaniji" accusing the BJP of attempting to divert attention from the issue. He claimed that the Modi government was afraid of his questions about the Adani mine.
Rahul Gandhi stated that he will not "back down" from asking questions about the Adani stocks, despite threats, disqualification, and prison sentences.
"This is the whole drama that is been orchestrated to defend the Prime Minister from the simple question- Who's Rs 20,000 crore went to Adani's shell companies? I am not scared of these threats, disqualifications, or prison sentences," he said.
"I am not interested in anything but the truth. I only speak the truth, it is my work and I will keep doing it even if I get disqualified or get arrested. This country has given me everything and that is why I do this. I will keep asking questions about Adani's issue, they cannot scare me by disqualification or putting me in jail. I won't back down," he said.