EAM Jaishankar meets Russian Deputy Prime Minister Denis Manturov
18 April, 2023 | Pragati Singh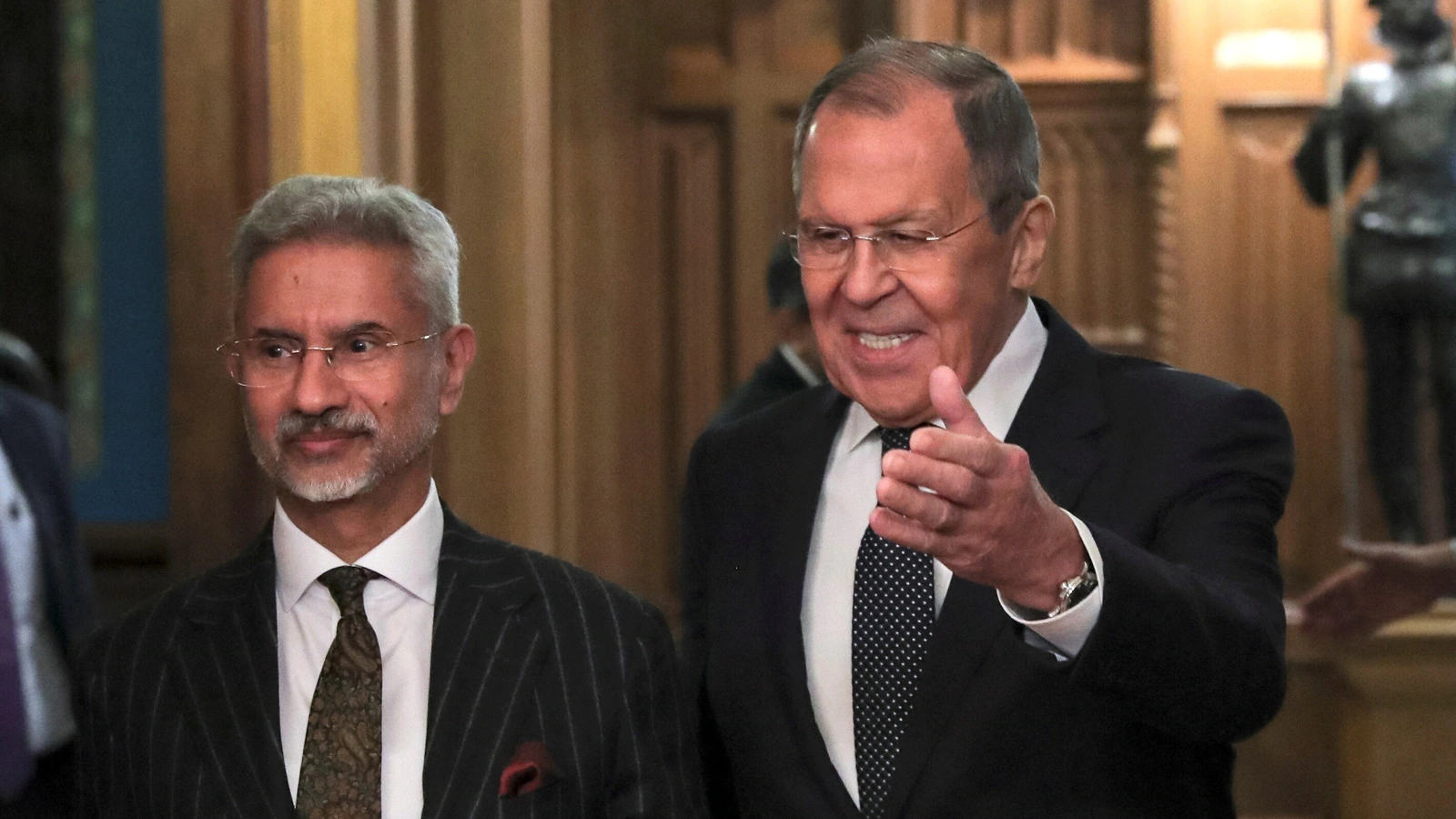 Russian minister stated that Moscow is interested in increasing trade quality.
On the second day of the latter's visit, External Affairs Minister S Jaishankar met with Russian Deputy Prime Minister Denis Manturov on Tuesday. Manturov, the country's Minister of Industry and Trade, arrived in the capital on Monday. This is EAM Jaishankar's second meeting with the Russian Deputy Prime Minister during his visit to India.
At the India-Russia Business Dialogue in New Delhi on Monday, Jaishankar and Manturov met with representatives of Russian and Indian businesses. Addressing the Russia-India Business Dialogue, Manturov said, "Together with Eurasian Economic Commission, we are looking forward to intensifying negotiations on Free Trade Agreement with India."
The visiting Russian minister also stated that Moscow is interested in increasing trade quality. "Additionally, we are working on signing of Russia-India Bilateral Agreement for the Promotion and Protection of Investments," Manturaov said at the event, which was organised jointly by the Federation of Indian Chambers of Commerce and Industry and Russia-India Business Council.
Russia has implemented a number of effective measures, including import preferences, to protect the principles of free trade with its partners. Mechanisms that ensure investment protection will be in high demand among Russian and Indian businessmen, according to Maturaov.
INSTC was signed in 2000 and ratified in 2002 by India, Iran, and Russia, with trial runs taking place in 2016.
"Also, we believe that it is important to expand direct air connectivity – this is a necessary condition for regular exchange of business delegations, an increase of mutual tourist flow," he said.
In describing Russia's challenges, Manturov stated that Covid-19 caused logistical disruptions. He stated that "one-sided illegitimate sanctions by Western states against Russia provoked systemic problems on the global markets".
"It led to the acceleration of inflation in many countries. Also, it created difficulties for international transport flows, cargo insurance, and the conduction of financial transactions," he said.
He also stated that, despite the dire predictions, Russia's GDP fell by only 2% last year. Inflation has not risen above 12% in the last year, and it now stands at 3.2% year on year. Unemployment is also at a historic low of 3.7 percent.
The Russian minister said "the margin of safety in his country's economy, and prompt measures" taken by his government provided for "quick adjustment to new realities".
The visiting minister stated that Russia does not intend to "fence" itself off from the rest of the world, claiming that such a move is unrealistic and economically unfeasible to substitute everything in all sectors of industry.
"We do not have such a goal to achieve complete self-sufficiency — it is a dead-end, leading eventually to the loss of competitiveness," he said.
EAM Jaishankar also addressed the India-Russia Business Dialogue in Delhi, saying, "We have crossed the bilateral trade target of USD 30 billion before the year 2025 which was the target year given to us by our leaderships. And in fact for the period April 2022 – February 2023, I understand that the trade is actually about USD 45 billion and the expectation is that this will continue to grow."
Jaishankar added that India and Russia need to motivate businesses on both sides. He said they are determined to make India a "global manufacturing hub."
Last month, EAM S Jaishankar and Manturov co-chaired the IRIGC-TEC virtual meeting.