ED concludes raids against Atiq Ahmed, associates; papers and jewellery seized
14 April, 2023 | Pragati Singh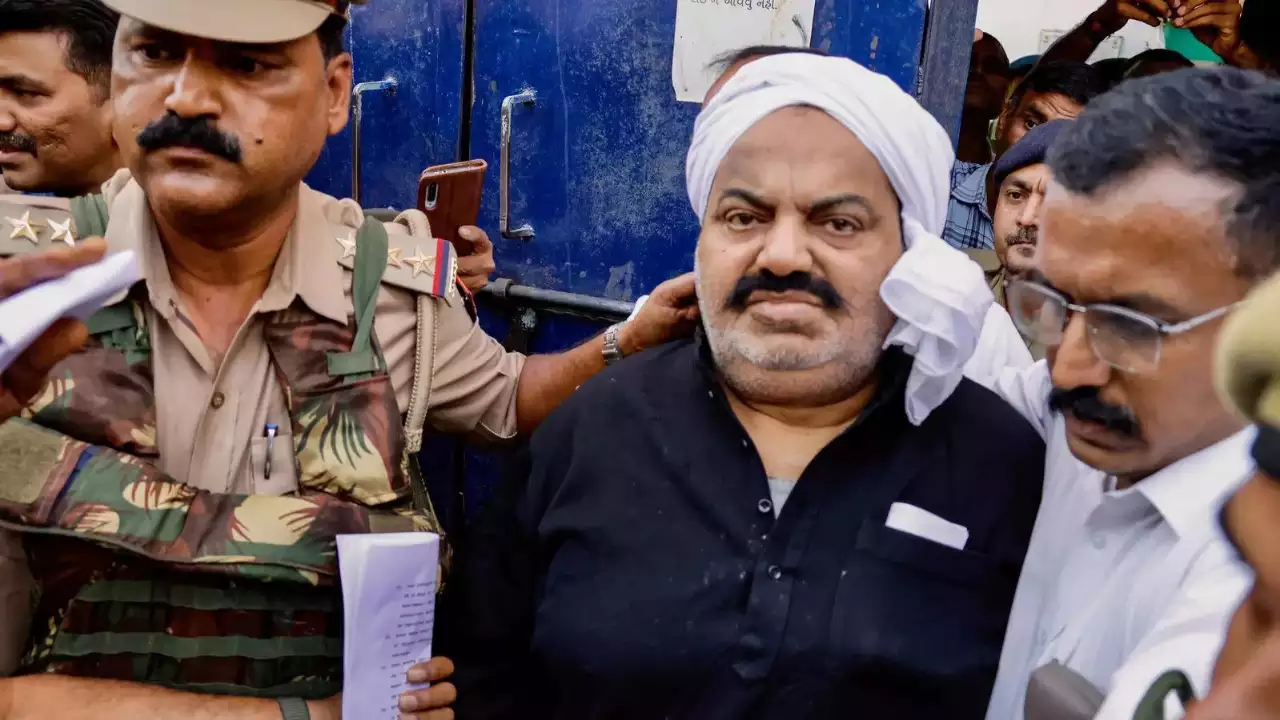 Atiq Ahmed and his brother Ashraf were brought to the CJM Court in Prayagraj.
The Enforcement Directorate (ED) completed new raids on Gangster Atiq Ahmed and his associates on Thursday, recovering a large number of documents related to bank accounts, asset papers, and gold jewellery worth Rs 2.5 crore. According to sources, the ED launched searches in Uttar Pradesh on Wednesday as part of an ongoing money laundering investigation against gangster turned politician Atiq Ahmed and his associates.
Meanwhile, the bodies of Atiq Ahmed's son Asad and his aide Ghulam will be transported from Jhansi to Prayagraj today. Asad's body will be received by his maternal kin and taken to a family graveyard in Prayagraj called Kasari Masari for burial.
Asad and Ghulam were wanted in connection with the murder of Umesh Pal and were killed in an encounter with the Uttar Pradesh Special Task Force (STF) in Jhansi on Thursday. Each of them was carrying a Rs 5 lakh reward. According to the police, foreign-made weapons were recovered. Meanwhile, police were stationed outside the Maharani Laxmibai Medical Hospital in Jhansi, where the bodies of Asad and Ghulam were kept for post-mortem examination.
Atiq's lawyer is expected to present an application to the court today seeking parole for him to attend his son's funeral in Prayagraj. Until Thursday, no application had been filed with the Magistrate.
On Thursday, Uttar Pradesh Police took Mafia-turned-politician Atiq Ahmed and his brother Ashraf to Dhoomanganj Police Station in Prayagraj after a Prayagraj Chief Judicial Magistrate court ordered them to be detained for four days. The duo was detained by police from 5 p.m. on April 13 until 5 p.m. on April 17.
On Thursday morning, Atiq Ahmed and his brother Ashraf were brought to the CJM Court in Prayagraj. A recorded statement of Atiq Ahmed was mentioned in the chargesheet filed by the Uttar Pradesh Police before the court.
"…I have no dearth of weapons because I have direct connections with Pakistan's ISI and terror organisation Lashkar-e-Taiba. Weapons from Pakistan are dropped on the Punjab border with the help of drones and local connection collects them. Terrorists in Jammu and Kashmir get weapons from this consignment. If you take me with you, I can help you recover that money and arms and ammunition used in the incident," the chargesheet said citing Atiq.
Ghulam's wife and Asad's maternal grandfather have arrived in Jhansi. Ghulam's mother and brother have already stated that they will not accept Ghulam's dead body. Law and order will be maintained during the funeral thanks to strict security arrangements.
Following the killings of Asad and Ghulam in an encounter, Uttar Pradesh Chief Minister Yogi Adityanath convened a high-level meeting on 'law and order' on Thursday. CM Yogi also praised the 12-member STF team that participated in the shootout. On March 28, an MP-MLA court convicted and sentenced Atiq Ahmed to rigorous life imprisonment in the abduction of now-deceased Umesh Pal.
In the Umesh Pal murder case, Atiq Ahmed and his family were investigated. Atiq Ahmed, who has been charged in over 100 cases over the last 43 years, was convicted in the same case. Umesh Pal, a key witness in the murder of Bahujan Samaj Party leader Raju Pal and one of his two armed security escorts, was shot and killed on February 24 in Prayagraj's Sulem Saray area. According to officials, several rounds were fired and bombs were thrown at Umesh and his gunners.