Eknath Shinde, Devendra Fadnavis discusses new Maha Govt with Amit Shah
9 July, 2022 | Pravina Srivastava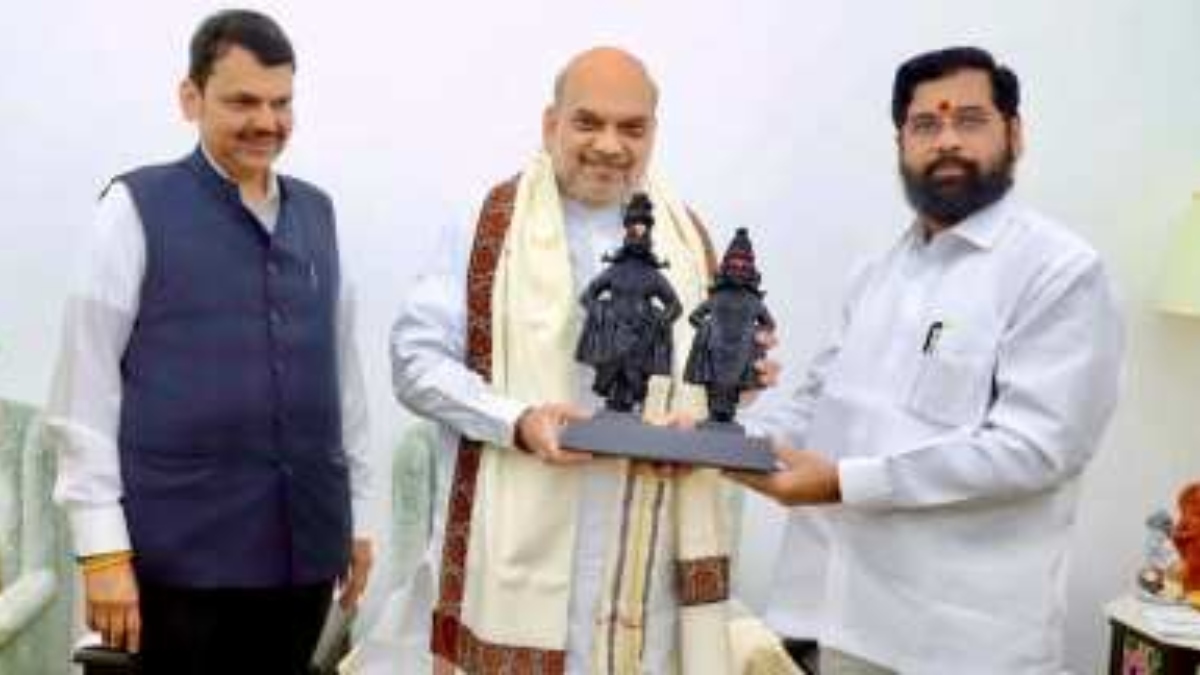 Eknath Shinde, the recently appointed chief minister of Maharashtra, and Devendra Fadnavis, his deputy, met with Union home minister Amit Shah on Friday
Eknath Shinde, the recently appointed chief minister of Maharashtra, and Devendra Fadnavis, his deputy, met with Union home minister Amit Shah on Friday.
The three politicians spoke on a variety of topics, including the upcoming formation of the Maharashtra government. "Eknath Shinde, the newly elected chief minister of Maharashtra, and Devendra Fadnavis, his deputy, met with him and offered their best wishes. I am confident that both of you would lead Maharashtra to new heights of development while working under the direction of Narendra Modi ji "Tweets from Shah.
The new Maharashtra government's Chief Minister and Deputy Chief Minister have already taken the oath of office; the remaining ministries will follow.
More than a dozen members of the Shinde camp, according to sources, might become ministers. Along with Shinde, the current eight ministers of the Uddhav cabinet had joined his uprising. They might all be reinstated as ministers in such a case.
Eknath Sinde will be in Delhi tomorrow to meet with JP Nadda, the president of the BJP, President Ram Nath Kovind, and Prime Minister Narendra Modi. While his meeting with the President will take place in the morning, he will meet with PM Modi in the evening.
Shinde led a group of Sena MLAs in opposition to the MVA administration earlier in June of this year, which caused it to lose its majority in the Maharashtra assembly. Thackeray, the leader of the Shiv Sena, resigned as CM as a result before the floor test.
With a 164-99 victory on Monday, the newly elected Eknath Shinde-led administration in Maharashtra proved its majority and solidified his status as the state's chief minister and Shiv Sena leader. Shinde received 164 votes in support while the newly formed BJP-Shinde camp combo received 99 votes against it.
A day after Rahul Narwekar of the BJP was chosen as the Assembly Speaker, the trust vote took place. On Sunday, Narwekar accepted Gogawale's election as the Shiv Sena's top whip and reinstalled Shinde as the party's parliamentary leader.
Shiv Sena's Eknath Shinde faction submitted a petition to Assembly Speaker Rahul Narwekar on Monday calling for the suspension of 16 party MLAs from Uddhav Thackeray's camp for whip violations after the Maharashtra government won the trust vote in the state Assembly.
According to the Speaker's office, 16 MLAs will receive notification that they will be suspended. Gogawale had also instructed the party's MLAs to show up in person for the floor test in the Vidhan Sabha.