Musk releases 'Twitter Files' detailing Twitter's censorship
3 December, 2022 | Pravina Srivastava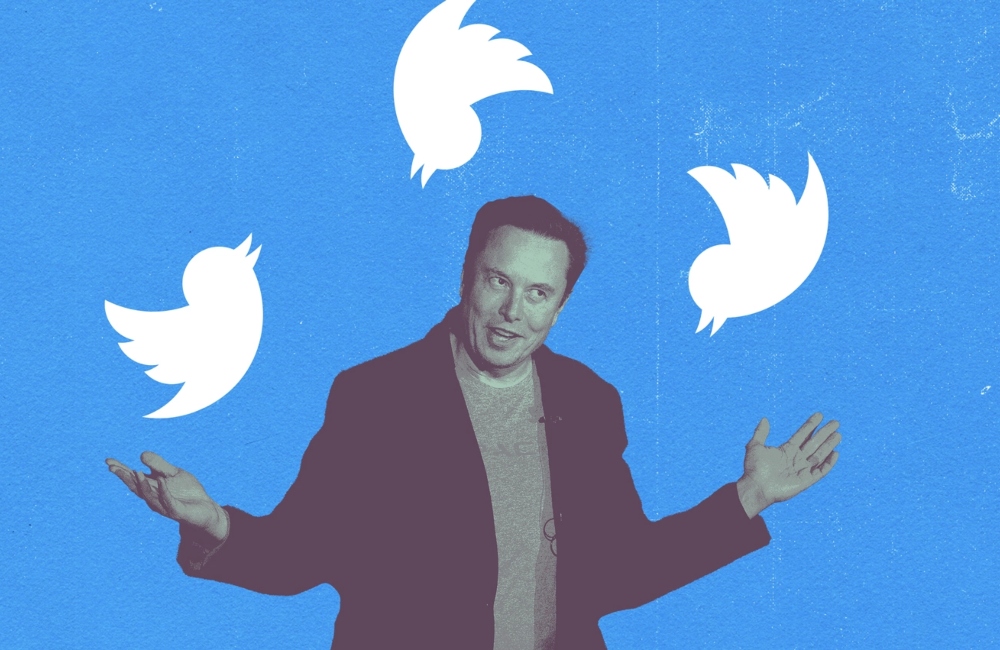 Twitter CEO Elon Musk on Friday disclosed the internal 'Twitter Files,' which revealed that the firm replied to a request "from the Biden camp" during the 2020 race
Twitter CEO Elon Musk on Friday disclosed the internal 'Twitter Files,' which revealed that the firm replied to a request "from the Biden camp" during the 2020 race, only days after the company cracked down on Hunter Biden, son of US President Joe Biden, over his laptop tale.
Musk posted a link to the account of independent journalist and novelist Matt Taibbi, who launched a series of tweets disclosing the inside reason of the decision to conceal Hunter Biden's laptop tale. Taibbi tweeted, "The Twitter Files, Part One: How and Why Twitter Blocked the Hunter Biden Laptop Story."
"On October 14, 2020, the New York Post released BIDEN SECRET EMAILS, an exposé based on Hunter Biden's abandoned laptop," he said.
According to Taibbi, Facebook "made unusual measures to conceal" the New York Post's Hunter Biden laptop story, blocking links and issuing warnings that it might be 'unsafe'. "They even prevented its delivery through direct message, a feature formerly reserved for grave instances, such as child pornography," he tweeted.
It went on to say, "Although numerous individuals reported hearing of a 'general' warning from federal law enforcement that summer about probable foreign hacking, there is no evidence of government participation in the laptop narrative that I've seen. That may have been an issue."
He added "The decision was taken at the top levels of the firm, but without the knowledge of CEO Jack Dorsey with former head of legal, policy, and trust Vijaya Gadde playing a crucial part."
One Twitter employee referred to the decision to delete the item as "cruel." "They simply freelanced it," Taibbi added, citing one employee who claimed hacking was the reason, but after a few hours, almost everyone knew that wasn't going to work. However, no one had the courage to reverse it.
Taibbi captions the photo on Twitter, "You can see the uncertainty in the following lengthy conversation, which ends up incorporating Gadde and former Trust and safety chief Yoel Roth." Trenton Kennedy, a communications official, says, "I'm failing to comprehend the policy rationale for labelling this as dangerous."
Taibbi also tweeted an image labelling the NYPost's Hunter Biden Laptop Article as "PRIVILEGED AND CONFIDENTIAL," with the caption, "our teams continue to examine the sources of the material included in the article."
Trenton Kennedy, a Twitter user, said, "I'm struggling to understand the policy basis for marking this as unsafe, and I think the best external explainability argument for this would be that we're waiting to understand if this story is the result of hacked materials. We'll face tough questions about this if we don't have a solid reason for labelling the link unsafe."
"Kennedy, Trenton @[email protected] has been copied. @[email protected] @[email protected] @[email protected] ", according to the author's image.
The New York Post revealed earlier in 2020 that Hunter Biden introduced his father, then-Vice President, to a top executive at a Ukrainian energy firm less than a year before the elder Biden put pressure on Ukrainian government officials to fire a prosecutor who was investigating the company.
The never-before-revealed encounter is noted in a statement of gratitude purportedly given to Hunter Biden by Vadym Pozharskyi, an adviser to the board of Burisma, on April 17, 2015, almost a year after Hunter joined the Burisma board at a claimed salary of up to USD 50,000 per month.