Elon Musk Announces Content Moderation Council For Twitter
29 October, 2022 | Pranay Lad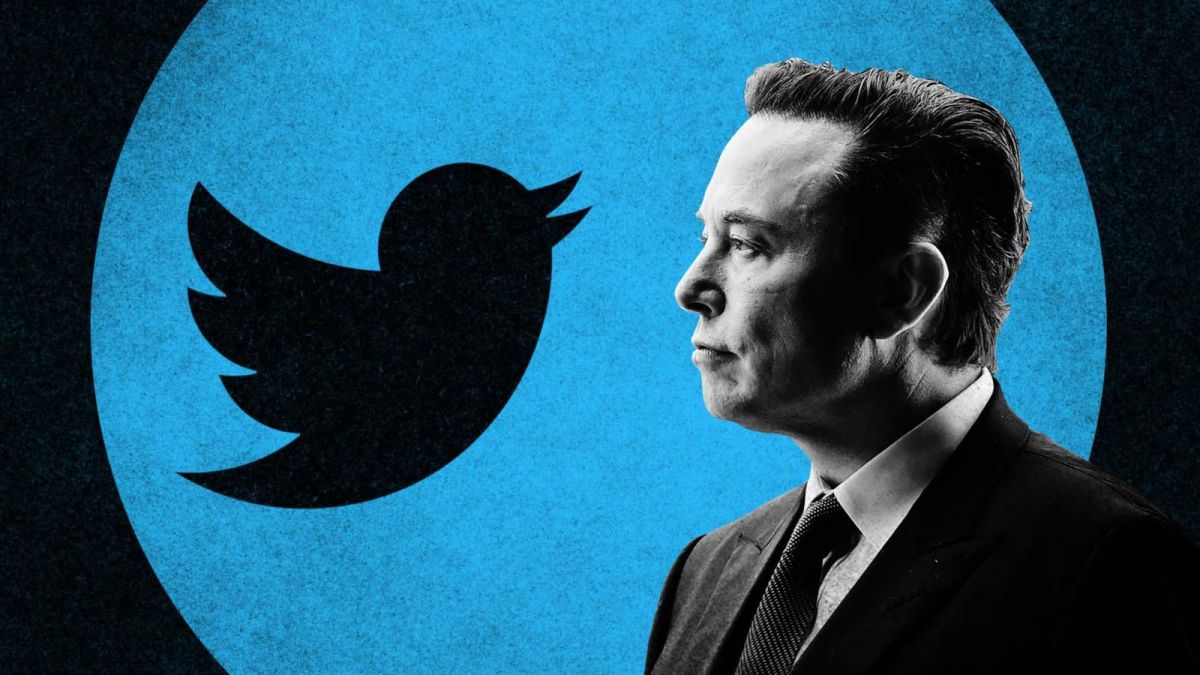 Elon Musk said in a tweet that Twitter will create a content moderation committee with a wide range of perspectives.
Elon Musk officially acquired Twitter on Friday, leading the social media behemoth down a rocky road under the direction of one of its loudest detractors.
A focus on the network's operations under a self-described free speech absolutist who some users worry would convert Twitter into a worldwide platform for hate speech and misinformation swiftly emerged.
Musk's first policy move was to tweet that he will create a "content moderation committee" that will embrace "widely different opinions" in response to these worries.
Before that council meets, "no significant content choices or account reinstatements will happen," he said.
The $44 billion agreement, which had been on and off for months, was finally sealed by Musk after insults, lawsuits, and threats.
The wealthy creator of Tesla and space pioneer tweeted, referring to the company's emblem, "The bird is free." "Let the good times roll."
On a site that had barred him, former US president Donald Trump applauded the shift in leadership as activists warned of an increase in harassment and false information.
Politicians in Europe were eager to inform Musk that social media businesses were subject to rules in their region.
The EU's internal market commissioner, Thierry Breton, tweeted, "The bird will fly by our laws in Europe."
Trump was anticipated to be let back into the site after Musk promised to scale up content monitoring.
Because of worries that he may incite further violence to overturn his electoral defeat, like the deadly attack on the US Capitol in 2021, the then-president was prohibited.
Trump claimed he was "extremely delighted that Twitter is back in rational hands" on his own Truth Social site, but he made no guarantee to return if permitted.
The announcement of Musk's ownership was quickly welcomed by far-right users, who posted remarks like "masks don't work" and other jibes in the hope that moderation policies would now be reduced.
HUGE RESPONSIBILITY
Jason Stanley, a philosophy professor at Yale University who has interpreted Trump's ascent as a harbinger of growing fascism in the United States, declared he would change the way he posts.
"I'm still using Twitter for the time being. However, now that Elon Musk is in control, I'm going to attempt to be much more selective about what I say. A week may be ruined by hate words in cascades "he stated.
While liberal actor Mark Hamill claimed to have lost over 6,000 followers over the past three days, right-wing political pundit Ben Shapiro claimed to have acquired 40,000 followers on Twitter on Friday.
Musk reportedly let go of Twitter CEO Parag Agrawal and other top executives, while the firm declined to comment and Agrawal continued to represent himself as CEO on his Twitter page.
But Ned Segal, who has served as Twitter's CFO since 2017, made an exit announcement.
At its finest, Segal added, Twitter "democratises knowledge and communication, assuring accountability and equal dissemination of information."
"Each person who contributes to the job has a great deal of responsibility. I wish them fortitude, sagacity, and strength."
Musk has acknowledged he is overpaying for a firm that has consistently produced eye-watering losses. He is financing the transaction with a combination of his own cash, money from rich investors, and bank loans.
PROCESS OF MONETISATION
Despite having 238 million daily users, Twitter claims that it has not been able to commercialise in the same way as its competitors, dwarfed by Facebook's almost two billion users.
However, because it is the preferred forum for many businesses, politicians, journalists, and other prominent personalities, it has a disproportionately large impact on public discourse.
Despite his assurances that Twitter won't devolve into a "free-for-all hellscape," Musk is apparently planning significant employee reductions that will decimate teams in charge of content.
General Motors, a major US automaker, announced Friday that it had "temporarily suspended" paid advertisements on the site, despite Musk writing an open letter to advertisers in which he expressed his desire for Twitter to be a medium for "healthy" dialogue between opposing ideas.
A GM official added, "We are talking to Twitter to understand the trajectory of the platform under their new ownership.
Media watchdog Media Matters for America raised concerns about the future of a Musk-led Twitter, especially the potential effects on the upcoming US midterm elections.
Angelo Carusone, the leader of the group, claimed that the platform "is now on a glide route to become a supercharged engine of radicalization" and a "fever swamp of deadly conspiracy theories, partisan chicanery, and operationalized harassment."