Why EU puts ban on Russian seaborne oil?
4 December, 2022 | Pravina Srivastava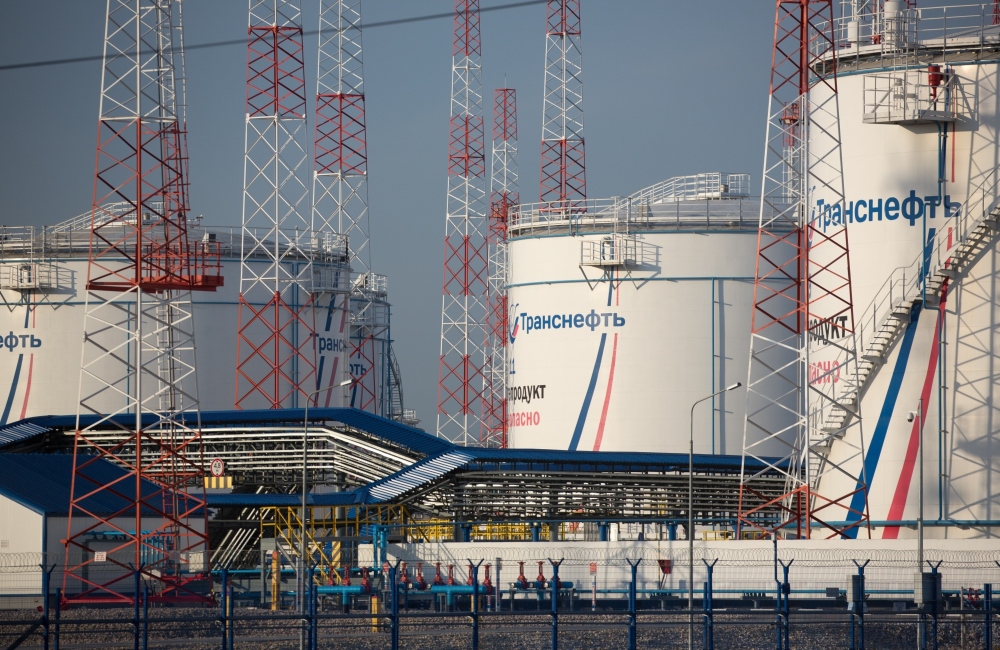 To reduce Russia's revenues, the European Union has agreed to a price cap of USD 60 per barrel on seaborne Russian oil.
According to Kremlin Spokesman Dmitry Peskov, Russia refused to accept the price restriction on Russian oil that the European Union, G7, and other parties had agreed to at USD 60 per barrel.
Kremlin spokesman Dmitry Peskov, said "We are evaluating the circumstances. Several preparations were done for such a hat. Once the assessment is complete, we won't accept the price cap and we'll let you know how the job will be structured."
European Union nations decided on Friday to set a price cap of USD 60 per barrel for Russian seaborne oil.
Meanwhile, Ursula von der Leyen, the head of the European Commission, tweeted "Russia's earnings will be severely decreased by the EU's ceiling on oil prices, which was coordinated with the G7 and other parties. It will assist in stabilising global energy costs, which will aid developing nations and their economy."
Leyen posted a video on Twitter saying: "As you are aware, starting on December 5 the EU and other significant G7 partners will completely ban the purchase of Russian seaborne oil. The EU, the G7, and other international partners have decided to impose a global price limitation on seaborne oil from Russia because we need to make sure that rising and developing nations continue to have access to certain Russian crude oil at reasonable costs."
According to the president of European Union, the action will first increase the impact of our sanctions, second, it will reduce Russia's revenue, and third, it will simultaneously stabilise the world's energy markets by allowing some Russian seaborne oil to be traded, mediated, and transported by EU operators to third countries, so long as it is solid below the cap.
Furthermore, she added "Therefore, this price cap will directly assist underdeveloped and emerging nations, and it will be flexible over time so that we can respond to changes in the market. We are unified and steadfast in opposition to Russia's horrific conflict with our allies."
Why major economies decided to completely ban the purchase of Russian seaborne oil?
Russia's claim over Ukraine has seem to have backfired now! It is being argued that the major economies of the West decided earlier this year to impose a price ceiling and promised to work out the specifics by early December. But choosing a number had been challenging.
The Kremlin wouldn't have suffered much if the price of Russian oil had been limited to between USD 65 and USD 70 per barrel, a range that had previously been discussed. Russian benchmark Urals crude has already been trading in or near that area. Poland and Estonia, two EU nations, have advocated for a lower cap.
Meanwhile, it can also be said that the Group of Seven (G7) countries' long-promised "price ceiling" on Russian oil in reaction to Russia's conflict in Ukraine is now materialising. The Office of Foreign Assets Control (OFAC) of the US Treasury Department said last week that it will pursue the cap and provided specific instructions for market participants. After extensive negotiations, European Union (EU) ambassadors apparently agreed on a set starting ceiling of $60 per barrel on Friday. In the upcoming days, more participants in the price ceiling will also need to approve.
In an effort to reduce Russia's revenues, the European Union has agreed to a price cap of USD 60 per barrel on seaborne Russian oil.
What is Price Cap?
The rates that a utility supplier may charge are restricted by a price-cap regulation, a type of economic control. The cap is determined by a number of economic variables, including an index of price caps, projected cost reductions, and inflation.
The cap forbids businesses in participating nations from offering transportation, insurance, and other services, such as trading and brokering, to shipments of Russian crude oil that are sold for more than a predetermined per-barrel price, in this case, sixty dollars. However, in reality, it will be up to these providers to request documentation from their customers proving that they paid a price that complies with the cap.
How will this impact on the Russian economy?
Given that the cap is not much below the cost of Russian petroleum, it is unclear how Moscow will react. In fact, Vladimir Putin, the president of Russia, just authorised an increase in output. The impact on pricing will be minimal if the majority of Russia's supply remains on the market.
Although, if prices rise and remain high, it becomes more difficult to enforce the restriction. With a maximum of $60 and a Brent price of $86, it could not be worthwhile to risk a fine when Russian revenues will be lower than they were in 2022. However, the market price will increase the temptation.