Exit of top Lingayat leaders will hamper BJP's prospects in elections: Jagadish Shettar questions
16 April, 2023 | Pragati Singh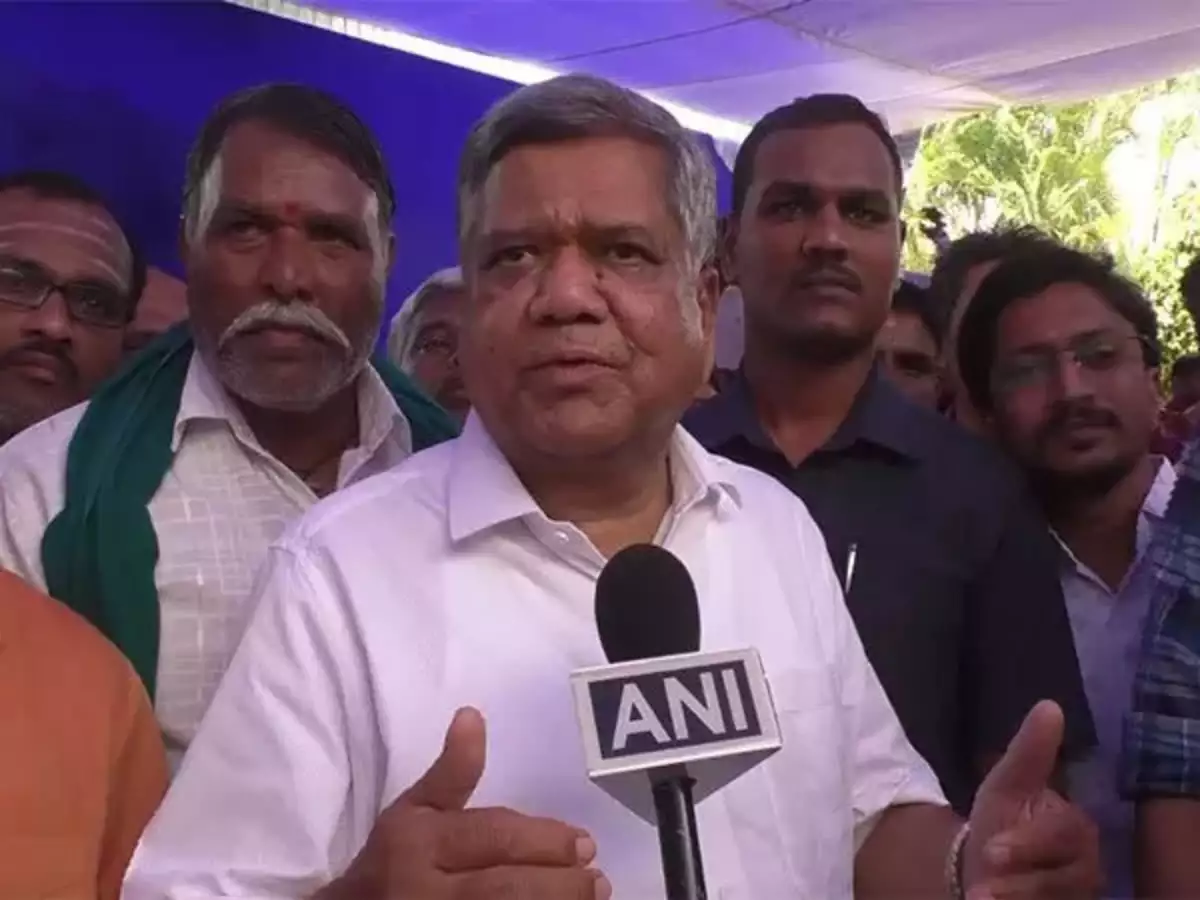 The party leaders had made efforts to address his grievances, including a meeting with him on Saturday evening.
Six-time MLA and former Karnataka Chief Minister Jagadish Shettar resigned from the Bharatiya Janata Party on Sunday, questioning the party's double standards in giving opportunities to the younger generation in electoral politics while also allotting tickets to other senior leaders over the age of 70.
Shettar, a senior Lingayat leader, resigned from the party today after being denied a ticket from the Hubli-Dharwad Central constituency. The party leaders had made efforts to address his grievances, including a meeting with him on Saturday evening with Union Ministers Dharmendra Pradhan and Pralhad Joshi, as well as Chief Minister Bommai.
However, the discussions did not pay off and he announced his resignation from the party late Saturday evening. Speaking to ANI after his resignation, Shettar said, "Why was ticket given to people over 70 years of age? Tripa Reddy is 76, Dipesh Swami is 76, and Karjor and so many others are 72. But I am 67 years old only. Why was I replaced and not them?"
"I only wanted MLA ticket under the leadership of Yediyurappa and Anant Kumar," he added.
Shettar's statement comes after Bommai stated that some candidates are being denied tickets because opportunities are being given to the younger generation. When asked about his next steps, Shettar stated that he will consult with his supporters before making a decision.
He did, however, add that he has not decided whether or not to join the Congress party ahead of the elections. Shettar said that the departure of another BJP leader from the Lingayat community, Laxman Savadi, who later joined the Congress after being denied a ticket, would hurt the BJP in the upcoming Karnataka Assembly elections.
Shettar is expected to join Congress today, according to sources. After resigning from Sirsi, he will travel to Hubballi, from which he will take a special flight to Bengaluru. According to sources, he will join the party in the presence of top Congress leadership.
According to a BJP source, after Pradhan and CM Bommai met with Shettar, the BJP's top brass called him and offered him the positions of Governor and Central Minister, but Shettar declined all of the offers.
"He said that he only wants to work as MLA for his constituency. He has no desire for any big post. Now finally he has decided to resign from the party and he will not retreat from his decision," Shettar's close aide told ANI. Karnataka will go to Assembly polls on May 10 and the counting of votes will be done on May 13.