Explosion near Afghanistan's Foreign Ministry in Kabul kills 2, injures 12
27 March, 2023 | Pragati Singh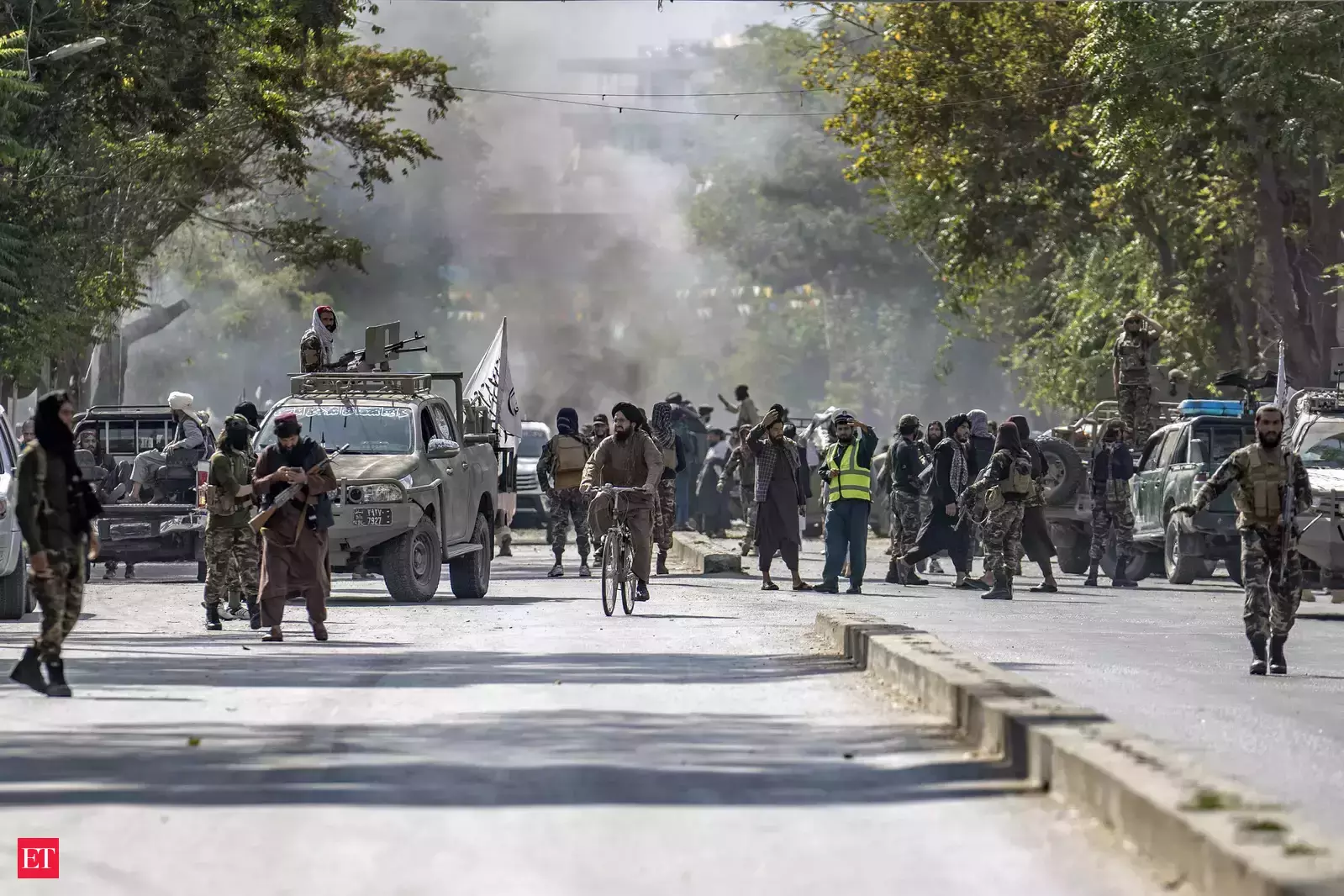 A blast happened on Foreign Ministry's road near the Daudzai Trade Center in downtown Kabul this afternoon.
According to a hospital run by an Italian NGO, at least two people were killed and 12 others were injured in a heavy blast near Afghanistan's Foreign Ministry in downtown Kabul on Monday. "We received some patients," said Stefano Sozza of Italian NGO Emergency. According to Al Jazeera, the NGO operates a surgical centre in downtown Kabul that specialises in treating victims of the long-running conflict. According to a tweet from the NGO, at least one child was injured in the incident near the foreign ministry.
Afghanistan-based Tolo News also tweeted, "A blast happened on Foreign Ministry's road near the Daudzai Trade Center in downtown Kabul this afternoon, eyewitnesses said, describing it as a heavy explosion."
However, Taliban officials have not yet commented on the incident, and no member of the group has claimed responsibility for it. The incident occurred on Monday around lunchtime, when the city is especially crowded because government employees leave early for the day during the Islamic month of Ramzan.
More information is awaited.
Earlier in January 2023, a blast occurred in front of Kabul's Ministry of Foreign Affairs, killing 5 civilians and injuring several others. It should be noted that the Islamic State's regional affiliate, (IS-K), has increased its attacks since the Taliban's takeover of Afghanistan in 2021. Armed groups affiliated with the Islamic State's Afghan branch have carried out bombings targeting ethnic Hazaras, Afghan Shias, Sufis, and others, killing and injuring hundreds.
Since the beginning of 2023, a number of explosions have been reported in Afghanistan. Several explosions have been reported in Kabul this month, including one near the military airport. In addition, a Chinese-owned hotel in Kabul's heart was targeted. Meanwhile, the Taliban has been pressuring the international community to recognise its government, the Islamic Emirate of Afghanistan.
According to Tolo News, some political analysts believe that the international community will not engage with the current Afghan government until the Islamic Emirate lifts its restrictions on women and reconsiders its position on the international community's demands. Girls and women have recently been denied admission to universities. According to Tolo News, they have been pleading with the interim government to reopen universities for them.
The ban on female education was condemned both within Afghanistan and by the international community. Since the Taliban took control of Afghanistan, all schools above the sixth grade have been closed. Girls and women were barred from attending universities and working with non-governmental organisations later that December.
The Taliban has imposed severe restrictions on women's and girls' rights to free expression, association, assembly, and movement. Furthermore, the Taliban regime, which took over Kabul in August of last year, has restricted women's rights and freedoms, with women largely excluded from the labour force as a result of the economic crisis and restrictions.