Congress constitutes fact-finding team to ascertain the cause of Manipur violence
17 May, 2023 | Anupam Shrivastav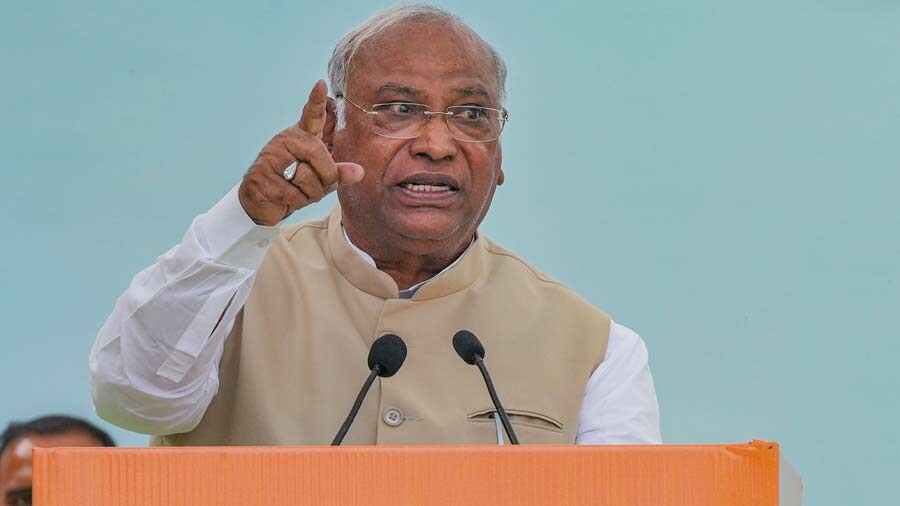 The Fact-Finding team has been tasked to deliver the report to the Congress president Mallikarjun Kharge of the ground realities in Manipur.
A three-person fact-finding committee has been assembled by Congress President Mallikarjun Kharge to identify the origins of the widespread violence in Manipur and assess its scope, the party announced on Wednesday.
"Hon'ble Congress President has constituted the following Fact-Finding team to visit Manipur, to ascertain the causes of widespread violence in the state and evaluate, in coordination with the AICC Incharge of Manipur, PCC President and CLP leader with immediate effect," KC Venugopal, the Congress general secretary said in a statement.
The fact-finding committee includes party MLA Sudip Roy Barman, former MP Ajoy Kumar, and AICC General Secretary MP Mukul Wasnik. The team has been tasked to deliver the report to the president of Congress as soon as possible.
Okram Ibobi Singh, a senior in the Manipur Congress and a former chief minister of the state, visited Mallikarjun Kharge, the party's national president, in Delhi and briefed him on the circumstances in the northeastern state.
Fact-finding committee to ascertain the ground realities: Mallikarjun Kharge
"A delegation of @INCManipur leaders apprised me of the tremendous difficulties which the people of Manipur had to go through during these troubling times. A team of observers are being sent shortly to ascertain the ground realities," Mallikarjun Kharge updated on Twitter.
On Wednesday, the State and Federal governments informed the Supreme Court that a status report had been submitted and that things had changed for the better in the State. There were some problems at the state boundary, so it's crucial to keep things calm and peaceful.
The supreme court was informed by Solicitor General Tushar Mehta that the goal was to bring peace back to the State. According to him, there are currently 315 relief camps run by district police and the Central Armed Police Forces (CAPF). A 3 crore rupee emergency fund has been approved by the state government for relief efforts. According to Mehta, almost 46,000 people have gotten assistance thus far.