"If I resign that means I have accepted their allegations," WFI chief Brij Bhushan Sharan Singh
29 April, 2023 | Anupam Shrivastav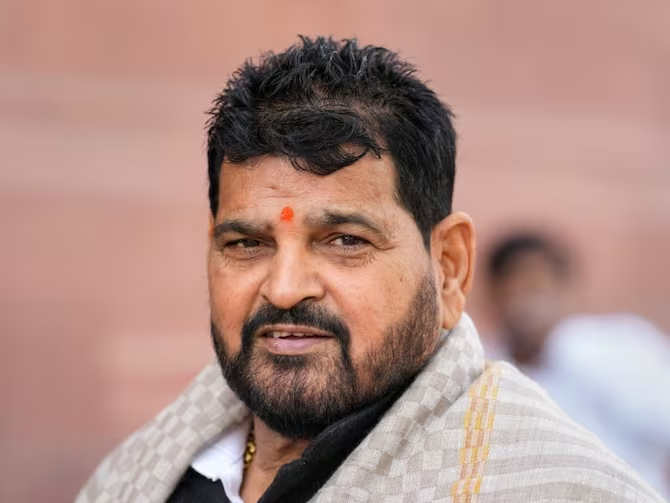 WFI chief Brij Bhushan Sharan Singh on Saturday responded to the two FIRs that have been levelled against him by top wrestlers.
Brij Bhushan Sharan Singh, President of the World Wrestling Federation, has stated that resignation would imply that he has accepted the accusations levelled by the wrestlers.
The Delhi Police filed two FIRs on Friday against  WFI chief (Wrestling Federation of India) Brij Bhushan Sharan Singh, alleging sexual harassment and exploitation of female wrestlers. He further stated that 90% of Haryana wrestlers backed him, while only a single wrestling family continues to protest at Jantar Mantar in New Delhi. The WFI chief stated during his press conference that the wrestlers are coming up with fresh demands everyday.
"If I resign that means I have accepted their allegations, my tenure is about to end. Till a new party is formed and the government has formed IOA committee under that committee elections will be held and then my tenure will end," Brij Bhushan Singh added.
"Every day they (wrestlers) are coming with their new demands. They demanded FIR, FIR was registered and now they are saying that I should be sent to jail and resign from all posts. I am MP because of the people of my constituency and not because of Vinesh Phogat." he said.
"Only one family and Akhara (are protesting) Why not people from any other place complaining? Why players from other states Himachal, Maharashtra, Madhya Pradesh, Karnataka and other states are not coming forward? 90% of players of Haryana are with me" he went on to say.
Two FIRs registered against WFI chief Brij Bhushan Singh: Delhi Police
"Two FIRs have been registered in Connaught Place Police Station over the complaints by female wrestlers against WFI chief Brij Brijbhushan Sharan Singh," DCP stated.
The very first FIR was filed in response to accusations made by a young victim and was filed under the POCSO Act as well as relevant IPC sections of outraging modesty. The second FIR has been filed in order to conduct complete investigations into complaints filed by additional adult complainants under relevant laws pertaining to outraging modesty, according to the DCP.
This follows as the Delhi Police notified the Supreme Court on Friday that it would be registering an FIR against the WFI president by Friday evening based on charges filed by wrestlers.
Top Indian wrestlers including Vinesh Phogat, Sakshi Malik, Bajrang Punia, and many others have joined the protest against the WFI chairman. The wrestlers have been sleeping and training at the protest location near Jantar Mantar in the national capital for the past six days.