Dense Fog Grips North India, Yellow Alert Issued In Delhi
20 December, 2022 | Pranay Lad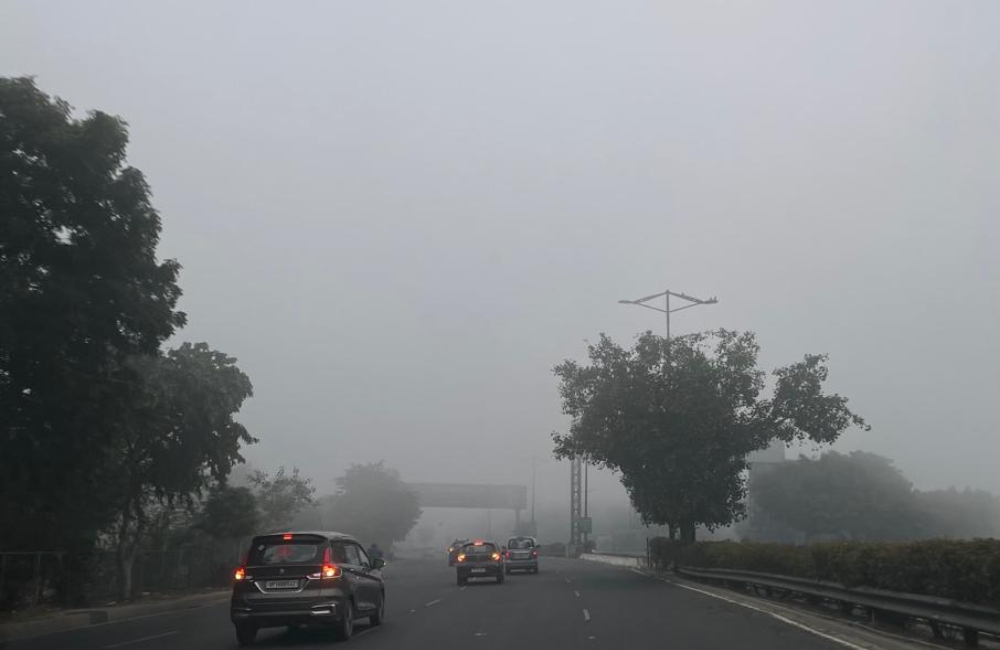 A warning from authorities warns of potentially hazardous highway driving conditions, some crashes, and power line trips.
For the second morning in a row, dense to very dense fog covered the Indo-Gangetic plains, including Delhi. Visibility in the capital city fell to 25 metres, which had an impact on traffic. At the Safdarjung Observatory, Delhi's morning low temperature was 6.3 degrees Celsius.
As a result of a forecast for moderate to intense fog, the India Meteorological Department (IMD) has issued a "yellow" notice for Delhi from December 20–23, telling people to "be aware."
The IMD classifies fog as "very dense" between 0 and 50 metres of visibility, "dense" between 51 and 200 metres, "moderate" between 201 and 500 metres, and "shallow" between 501 and 1,000 metres.
This morning, an IMD officer claimed that visibility had decreased to 25 metres at the Palam airport and 50 metres at the Safdarjung airport. At 5.30 am, Bhatinda in Punjab reported nil visibility, while Amritsar, Ganganagar, Patiala, and Lucknow reported 25 metres of visibility.
Low Visibility Procedures have been in place at the Delhi Airport since midnight, according to a message from the airport's official Twitter account. It declared that "all flight operations are currently normal."
For the next three days, pockets of Punjab, Haryana, Delhi, north Rajasthan, Uttar Pradesh, Himachal Pradesh, Bihar, and Sub-Himalayan West Bengal will see dense fog, according to a meteorological alert.
The department also released an advisory warning of potentially dangerous highway driving conditions, some crashes, and power line trips.
Train cancellations, diversions, delays, Flight cancellations, and delays are anticipated to have an impact on airport operations, it warned.
According to the IMD, long-term exposures could cause eye irritation or infection and cause persons with asthma and bronchitis to experience wheezing, coughing, and shortness of breath.
In the meantime, fog early on Tuesday morning was blamed for an accident in the Dankaur region of Uttar Pradesh, according to the news agency. A bus carrying 60 passengers collided with a container vehicle, causing at least 10 injuries and one fatality.