It is anti-democratic to delegitimize parties over freebies: Supreme Court
12 August, 2022 | Riya Girdhar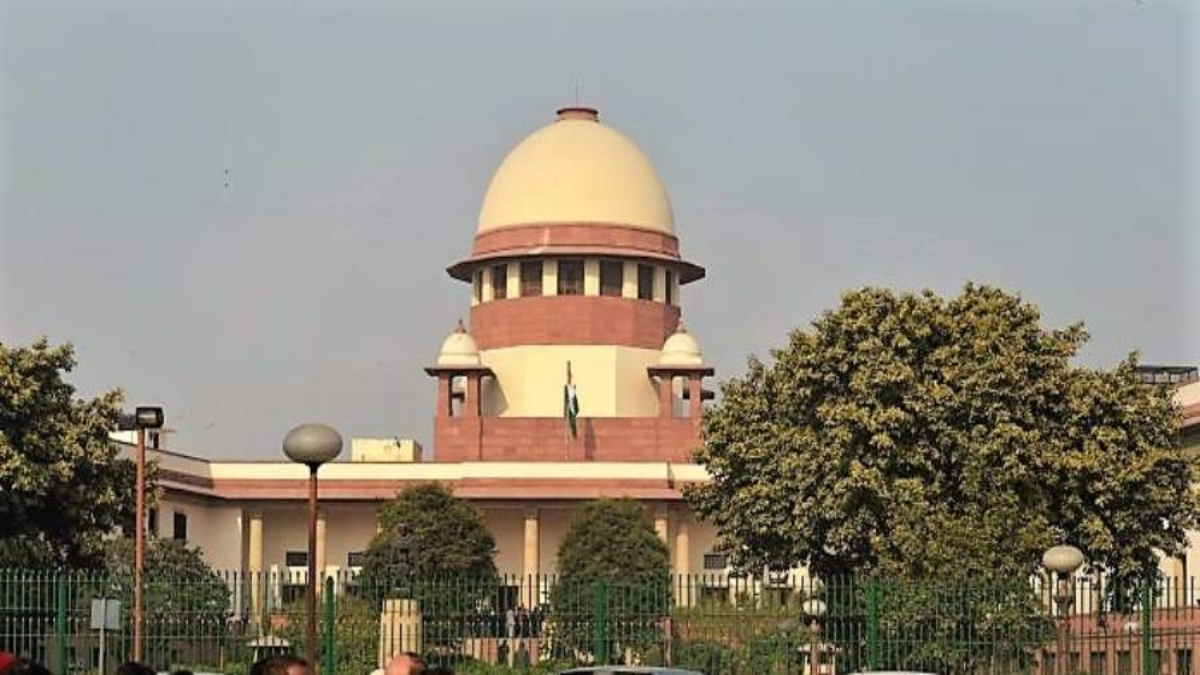 "Derecognition and all that is an anti-democratic thing that I dislike... "It's a democratic country," the CJI said, presiding over a two-judge bench hearing the case.
Supreme Court : The Chief Justice of India, N V Ramana, acknowledged on Thursday that the impact of freebies promised by political parties on the country's fiscal health was "a serious issue," but said he was not in favour of decertifying any party over it because it would be "anti-democratic."
"Derecognition and all that is an anti-democratic thing that I dislike…
"It's a democratic country," the CJI said, presiding over a two-judge bench hearing the case.
"No one is claiming that this isn't a problem. This is a serious problem. People receiving benefits may argue that this is a welfare state and that we are entitled to it. Opponents may argue that we pay taxes… "It must be spent on developmental activities, not distributed in whatever way parties want," the CJI stated.
"No one can say that this cannot be discussed or debated….
"The proposed committee can look into these issues," he said, referring to the court's suggestion last week to form a panel to make recommendations as anti-democratic.
The court also expressed reservations about how far it could go into the matter. "I can't ignore the amount of debate or exchange of ideas that is permeating social media, newspapers, and so on." The question is, to what extent can we intervene?… The reason for this is that the Constitution provides for an independent Election Commission, as well as political parties… "I want to think about the wisdom of all those people," he said.
"We firmly believe it is a cause for concern." There must be some financial discipline. It is actually happening in other countries… There is undoubtedly a problem. However, in a country like India, there are issues such as poverty, etc. We cannot ignore those issues as well. "The Government of India introduces certain schemes, and state governments introduce certain schemes, such as feeding people in drought areas, sometimes in Covid situations," the CJI explained.
"I am very hesitant to intervene in issues that must be decided by the Legislature." You could say I'm a strict orthodox man. "I don't want to encroach on areas reserved for the Legislature or the Executive…," he said.
On Thursday, the Centre proposed that the proposed committee include a member of a national taxpayers' association or a retired Comptroller and Auditor General (CAG), the Union Finance Secretary, finance secretaries from all states, a representative from each recognised national political party, the chairman of the 15th Finance Commission, an RBI representative, the NITI Aayog CEO, a representative nominated by the Chief Election Commissioner, FICCI or CII representatives, and a representative from each recognised national political party.
Tushar Mehta, the Government's Solicitor General, stated that "distributing things free can never be the only way of welfare." "There are always scientific ways to improve people's lives." Elected governments must adhere to scientific principles… In terms of welfare programmes, every government implements and should implement them. "This freebie culture, or the distribution of something for free, has now been elevated to the level of an art, and sometimes elections are fought solely on that basis," Mehta said.
He stated that "if any political section of our country believes that distributing freebies is the only way to provide for the welfare of the people, that creates a dangerous situation." We are bringing the country to its knees."
Mehta urged the court to issue interim orders until the issue is resolved. "The issue is not only the exercise of Your Lordship's power, but also Your Lordship's constitutional desire to ensure how the Constitution's mandate should be implemented." "Do something until the Legislature intervenes, or the Election Commission, or whichever body Your Lordships decide examines it and refers it to the court," the SG suggested.
"(If) the government has understood the welfare of the people to be the distribution of free things to a certain section… there may be justification in a given set of circumstances." But if it becomes the norm, Your Lordships may step in and establish guidelines… Every responsible government must understand the welfare scheme, but distributing everything for free and elevating it to the level of an art form is not welfare," Mehta said.
Senior Advocate Vikas Singh, appearing for petitioner Advocate Ashwini Upadhyay, referred to the court's July 2013 decision in the case "S. Subramaniam Balaji Vs State of Tamil Nadu and Others." "Your previous decision states that there is a legislative vacuum, that a model code of conduct can be framed, which the ECI has not done for all these years," he said.
He said parties should specify in their manifesto where the money for the promises will come from, pointing out that states currently have a cumulative debt of Rs 15 lakh crore. He stated that the goal cannot be to gain power regardless of fiscal discipline.
Also Read: Nitish Kumar-Led Government's Floor Test In Bihar Assembly On August 24
Follow us on Instagram