Fresh batch of Amarnath Yatra pilgrims leave from Jammu base camp for Baltal, Pahalgam camps
9 July, 2022 | Pravina Srivastava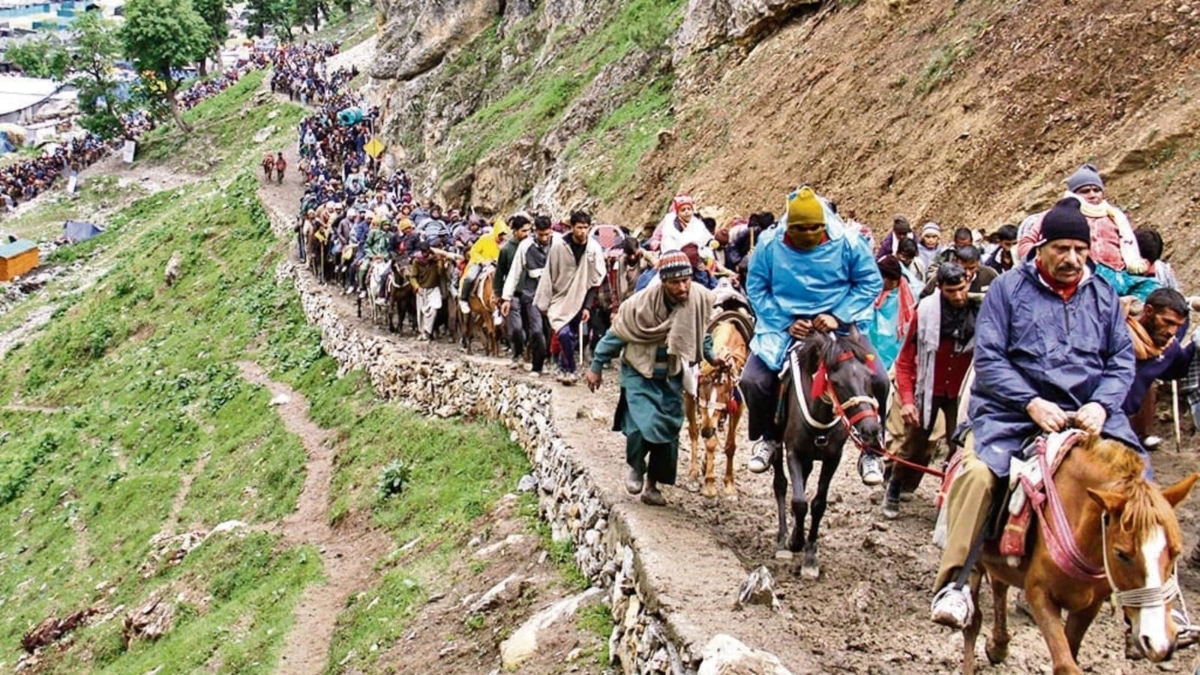 A brand-new group of Amarnath Yatra pilgrims departed from the Jammu base camp
A brand-new group of Amarnath Yatra pilgrims departed from the Jammu base camp for the base camps in Baltal and Pahalgam, Kashmir.
"In the hopes that the yatra will continue, we are making our way to the Pahalgam camp. We ask Baba Bholenath to keep all pilgrims safe "a pilgrim stated.
The trip was put on hold earlier on Friday until things are back to normal, according to officials.
Early on Saturday, according to the Indo-Tibetan Border Police (ITBP), forces carried out a rescue operation.
Dr. A. Shah, Chief Medical Officer Ganderbal, Jammu and Kashmir, reported that a cloudburst earlier on Friday caused 13 fatalities and more than 48 injuries in the vicinity of the revered Amarnath shrine.
As of now, the medical personnel assigned to these stations are caring for all the injured patients at the three base hospitals: Upper Holy Cave, Lower Holy Cave, Panjtarni, and other close-by facilities en approach to the holy cave.
On Friday, a cloudburst incident at Amarnath's holy cave location caused a significant water discharge in the "Nallah," which lies next to the holy cave.
The cloud burst at the lower holy cave (Amarnath), according to officials of the Indo-Tibetan Border Police (ITBP), happened at around 5.30 PM, and rescue teams flocked to the area.