From Indira Gandhi to Rahul Gandhi, Congress supported leaders facing adverse court orders
24 March, 2023 | Pragati Singh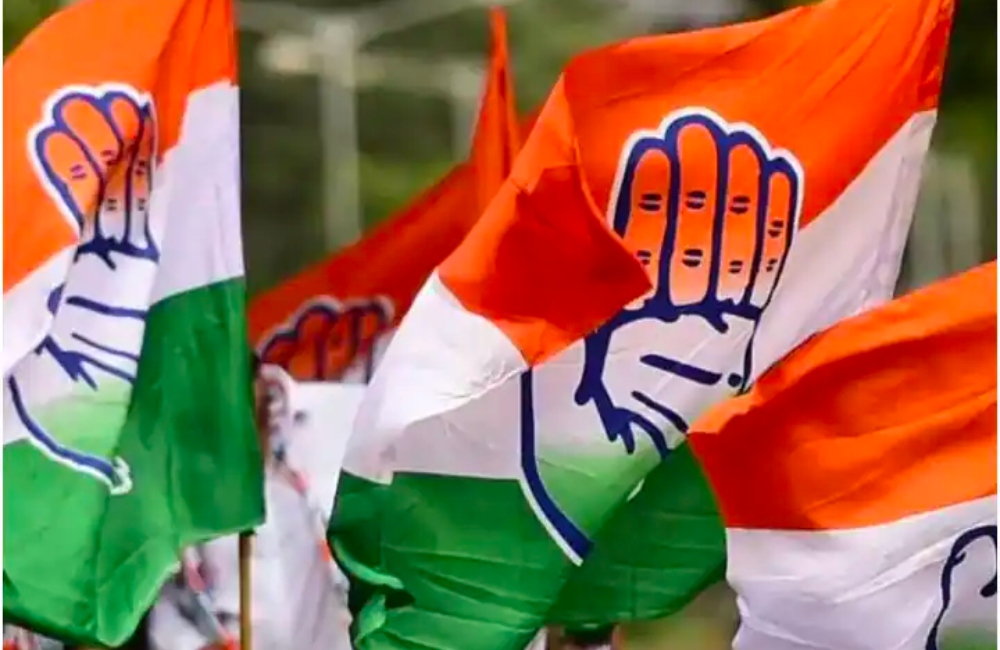 The Enforcement Directorate questioned Rahul Gandhi in June last year about suspected wrongdoing in the National Herald case.
A Surat court sentenced Congress politician Rahul Gandhi to two years in prison on Thursday in a defamation case filed against him over his statement about the 'Modi surname,' with Congress colleagues rallying in his support. Rahul Gandhi made the statement "how come all the robbers have Modi as a common surname" during a Lok Sabha election rally in Kolar, Karnataka, in April 2019. The judge granted Rahul Gandhi release on a surety bond and suspended his sentence for 30 days to allow him to appeal to higher courts.
While BJP officials criticised Rahul Gandhi following the ruling, claiming that anything he says harms the Congress party and the country, Congress leaders said that the BJP administration was attempting to silence Rahul Gandhi's voice and that he would appeal the verdict to higher courts. Congress leaders also claimed that the judiciary is under attack.
Several Congress officials, including party chairman Mallikarjun Kharge, have suggested that the judge in the case be replaced. Union Parliamentary Affairs Minister Pralhad Joshi criticised the Congress leaders, saying their words show that they do not respect the country's institutions.
"The reactions of leaders of Congress make it clear that they don't respect the institutions of the country. This is quite evident that they have scant respect for the institutions and they are repeatedly showing it," he said.
According to the minister, the court repeatedly questioned Rahul Gandhi whether he wanted to apologise and accused him of being a frequent criminal.
"During the course of inquiry, Court asked him again and again if he will apologise. He refused. When the Court has pronounced the verdict, he is not apologetic. If you look at the precedent of Rahul Gandhi, he is a habitual offender," he said.
Vineet Jindal, a Supreme Court lawyer and activist, filed a complaint with the Lok Sabha Speaker hours after the judgement, requesting Rahul Gandhi's removal from the House following his two-year prison sentence. Purnesh Modi, a BJP Legislator from Surat West, filed the criminal defamation action against Rahul Gandhi.
The Enforcement Directorate questioned Rahul Gandhi in June last year about suspected wrongdoing in the National Herald case. Former party head Sonia Gandhi has also been called in to testify in the case. In December 2015, a Delhi court granted the two leaders bail in the matter.
Indira Gandhi, Rahul Gandhi's grandmother, had similarly suffered a negative court judgement and had been forbidden from holding any political office for six years following her conviction by the Allahabad High Court in June 1975. The judgement is largely thought to have resulted in the declaration of an emergency.
In convicted Indira Gandhi of election malpractices, Judge Jagmohanlal Sinha disqualified her from Parliament and barred her from holding any political position for six years. After Indira Gandhi's appeal, a Supreme Court holiday judge issued a provisional stay on Justice Sinha's ruling, allowing her to continue as Prime Minister.
She was, however, forbidden from participating in parliamentary proceedings and earning a salary as an MP. During the Emergency, the Supreme Court reversed her conviction in November 1975. Following the Allahbad court ruling, Congress leaders gathered in favour of Indira Gandhi.
In the four-year-old criminal defamation case in Surat, the court of Chief Judicial Magistrate HH Varma ended hearing closing arguments from both parties and set March 23 to render its ruling.
Rahul Gandhi, MP from Wayanad, and other Congress officials were present in the courtroom. Purnesh Modi, a former Gujarat minister, applauded the court's decision. "I welcome the court's decision," he stated.
Purnesh Modi's lawyer, Ketan Reshamwala, claimed Rahul Gandhi was convicted under Sections 499 and 500 of the Indian Penal Code.
"The sentence awarded is for two years and against that sentence, he has plead that he may be released on bail till appeal period and as per law, the Court has granted him bail for 30 days and until appeal, the sentence has been suspended by the Court," Reshamwala said.
The conviction of Rahul Gandhi sparked a war of words between the BJP and the Congress. Union Law Minister Kiren Rijiju stated that Rahul Gandhi's words harm his own party.
"I'll see the details of the order before I say anything. Whatever Rahul Gandhi speaks it always affects Congress party and the entire nation in a negative way. Some Congress MPs told me that because of his attitude, Congress is suffering," Rijiju said.
According to Defence Minister Rajnath Singh, there is penalty in the judicial system for useless claims.
"Rahul Gandhi should accept this truth. Words are deadlier than weapons. There are provisions of punishment for those who level irrelevant accusations in the legal system. Congress MP Rahul Gandhi should take a lesson from this," Rajnath Singh said.
Rahul Gandhi claims to believe in truth and nonviolence, but BJP leader Ravi Shankar Prasad questions whether the Congress leader has the right to mistreat people.
"Rahul Gandhi said that he believes in truth and non-violence. Is insulting people and abusing them truth and non-violence? If Rahul Gandhi has the right to abuse people, then those who are hurt by his abuses also have the right to file a defamation case. The law of India is that if an individual or an organisation has been defamed by defamatory comments, abuses, then he has got the right to seek redress but Congress has an objection to it. They want complete freedom for Rahul Gandhi to utter abuses. There will be a rule of law in the country," he said.
Congress leaders have come out in support of Rahul Gandhi, have criticised the administration, and have stated that they would not buckle under pressure.
"He (Rahul Gandhi) has been granted bail. We knew from the beginning because they kept changing judges. We believe in law, judiciary and we will fight against this as per law," Kharge said.
Chhattisgarh Chief Minister Bhupesh Baghel said there is an attempt to suppress the media, "There is an attempt to influence the judiciary. They (the BJP-led government) is taking action against the people of different political parties," he said.
Rajasthan Chief Minister Ashok Gehlot stated that the party believes democracy is in jeopardy due to pressure on the courts, the Election Commission, and the Enforcement Directorate.
"We keep saying our democracy is in danger as there is pressure on judiciary, ECI, ED & they're all misused. All decisions are made under influence. Such comments are common… Rahul Gandhi is a courageous man and only he can compete with NDA government," he said.
Rahul Gandhi did not respond to the ruling, instead tweeting in Hindi and invoking Mahatma Gandhi.
"My religion is based on truth and non-violence. Truth is my God, non-violence the means to get it- Mahatma Gandhi," he said.
Priyanka Gandhi Vadra stated that Rahul Gandhi is not frightened to speak the truth.
"The entire scared machinery of power is trying to suppress the voice of Rahul Gandhi through 'saam, daam, dand, bhed'. My brother has never been afraid, nor will he ever be. He has lived speaking the truth, and will continue to speak the truth," she said.
Congress also held a news conference, claiming that the Surat court's decision was incorrect.
According to Section 8 (3) of the Representation of the People Act, 1951, an MP/MLA who is guilty of any offence and sentenced to jail for not less than two years is disqualified from the date of conviction, according to the complaint.
Section 8(3) of the Act states that any member MP/MLA guilty of any offence and sentenced to two or more years in prison shall be disqualified from the date of conviction, according to the definition in the preceding section of the Act.
Vineet Jindal, in a letter to Speaker Om Biral, asked him to declare Rahul Gandhi ineligible to serve in the Lok Sabha with immediate effect.
Responding to a query about speculations around Congress Rahul Gandhi's Lok Sabha membership after his conviction by Surat Court, Prahlad Joshi said "concerned people will examine it (Court order) legally and then we will give a reaction".