Future road tunnels on borders to have ammunition & missiles
24 December, 2022 | Riya Girdhar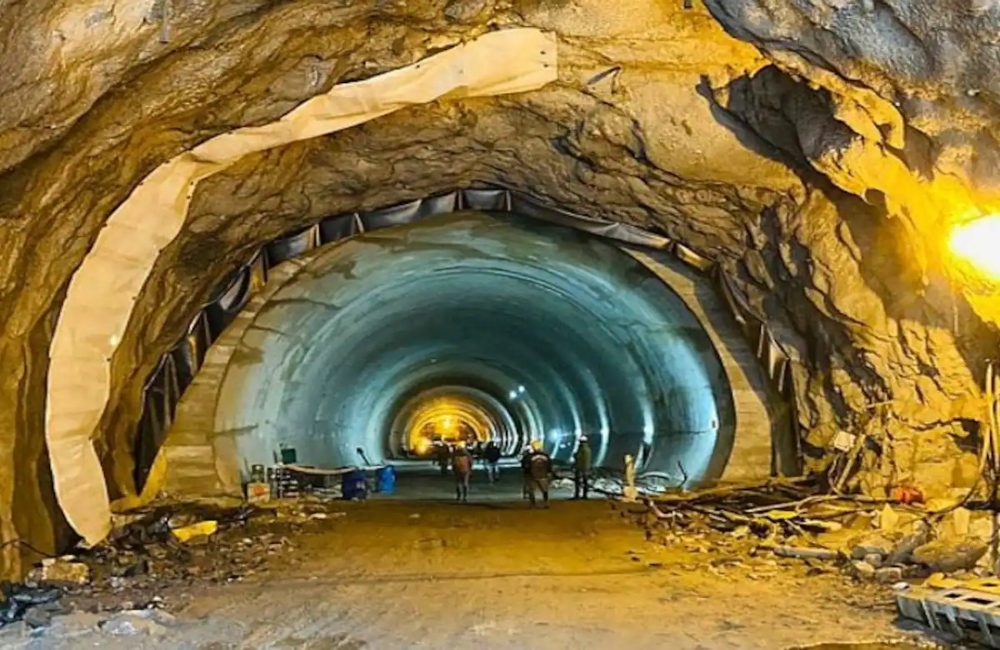 In order to protect the LAC after May 2020, the Indian Army used RCC pipes in the tunnels with enormous diameters in East Ladakh.
National security planners are thinking about building multi-purpose road tunnels in border states in the future with side tunnels to house critical ammunition and land-based short range tactical missiles, even though the Sela and Nechiphu tunnels on the Balipara-Charduar-Tawang axis are expected to be opened to the public by June 2023.
This military action is in response to China upgrading PLA military infrastructure by constructing hardened bomb-proof underground shelters to house fighters and missiles at Gonggar air base in Lhasa, as well as revetments at Gar-Gunsa base across Demchok in East Ladakh and at Nyingchi airport across Arunachal Pradesh.
The Chinese military posture across Arunachal Pradesh appears to be reducing troop numbers as deep winter sets in along the 3488 km Line of Actual Control (LAC), with two out of three additional combined armed brigades (CABs) inducted a month before the 20th National Party Congress in October appearing to be in a withdrawal mode.
As President Xi Jinping was elected to a third term at the Communist Party congress, it has been learned that one CAB stationed across Tawang in Cona county and another one stationed across Dibang in Mainling look to be in the retreat phase.
However, the PLA's bolstered military posture along the LAC still includes an extra CAB (about 4500 troops with support weaponry) posted across the Siliguri Corridor in the Phari Dzong region and another south of Nyingchi.
With permanent troop and equipment barracks, optical fibre networks, and electricity, the PLA is rapidly modernising its military infrastructure in Western Theatre Command. To counter this, Indian military planners are developing a rapid deployment strategy with battalion commanders given the authority to make quick tactical decisions through standard operating procedures.
The national security planners also contemplated building side tunnels at both the Sela and Nechiphu locations due to the PLA's increased military posture during the May 2020 East Ladakh incursions, but the road layout and area relief precluded the possibility. It is vital that the country's war-making apparatus is not exposed to enemy missile or rocket strikes since future conflicts are predicted to be fought by stand-off weaponry rather than massive infantry and armour movements. In order to protect the LAC after May 2020, the Indian Army used RCC pipes with enormous diameters in East Ladakh.
In worst-case scenarios, the RCC pipes at advanced locations near LAC allowed troops to move and munitions to be transported within the linked tubes without being exposed to enemy eyes. Indian Army cannot afford to take any chances with the PLA fully positioned across East Ladakh LAC in occupied Aksai Chin and in an alert position all along the LAC.