Congress leader G Parameshwara tells 'no controversy' after pitching for Karnataka CM
17 May, 2023 | Anupam Shrivastav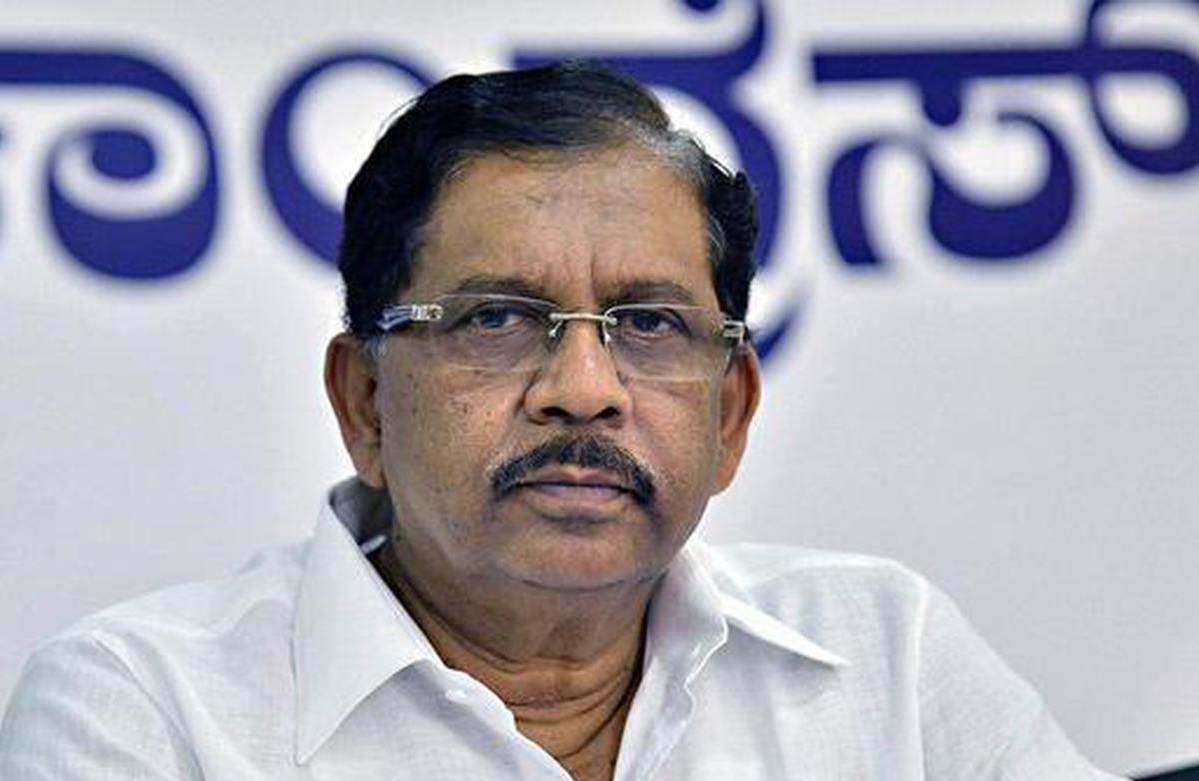 After putting his name on the table for the chair of CM, G Parameshwara issued a clarification over his statement.
G Parameshwara, the Congress leader from Karnataka on Wednesday clarified that there's no controversy surrounding the selection of the Karnataka chief minister as deliberations continue in the national capital following the party's landslide victory in state assembly polls.
"Let me clarify that there is no controversy in the selection of the Karnataka CM. A procedure is being followed. The party high command is meeting the CM candidates and it will be finalized today or by tomorrow," G Parameshwara told the media.
In an unexpected move earlier on Tuesday, the Congress leader declared his readiness to assume the position of Chief Minister should the party's high command request it. Previously former Deputy CM of Karnataka also said that a Dalit leader should become the chief minister.
Natural for Dalits to ask representation in Southern State: G Parameshwara
It is only natural for Dalits to request representation in the southern State, according to G Parameshwara. "It's natural for Dalits, voting for Congress, to ask for representation. Everyone in the party high command knows me. If there's a situation where Dr G Parameshwara has to be made (CM), then they'll make it. I won't lobby," he stated.
Despite receiving a large majority in the assembly elections, uncertainty regarding the chief minister persisted. Siddaramaiah and Shivakumar, the two front-runners for the position, are in the capital to speak with the party's central leadership about the formation of the government in Karnataka and the choice of the subsequent Chief Minister.
Siddaramaiah traveled to the nation's capital earlier today to meet with Sonia Gandhi, a party MP and UPA chairman, at her home at 10 Janpath.
In addition, Eshwar Khandare, the working president of the Karnataka Congress, and other MLAs traveled to the nation's capital to meet with Mallikarjun Kharge about selecting the future chief minister of the State.
Mallikarjun Kharge, the president of the Congress, will decide after speaking with Sonia and Rahul Gandhi, as per the reports.
Following its victory in the May 10 assembly election, the Congress had become Karnataka's single-largest political entity. In the 224-member Karnataka assembly, it won 135 seats.