G20: PM Modi to brief world leaders on India's evolving priorities
14 November, 2022 | Pranay Lad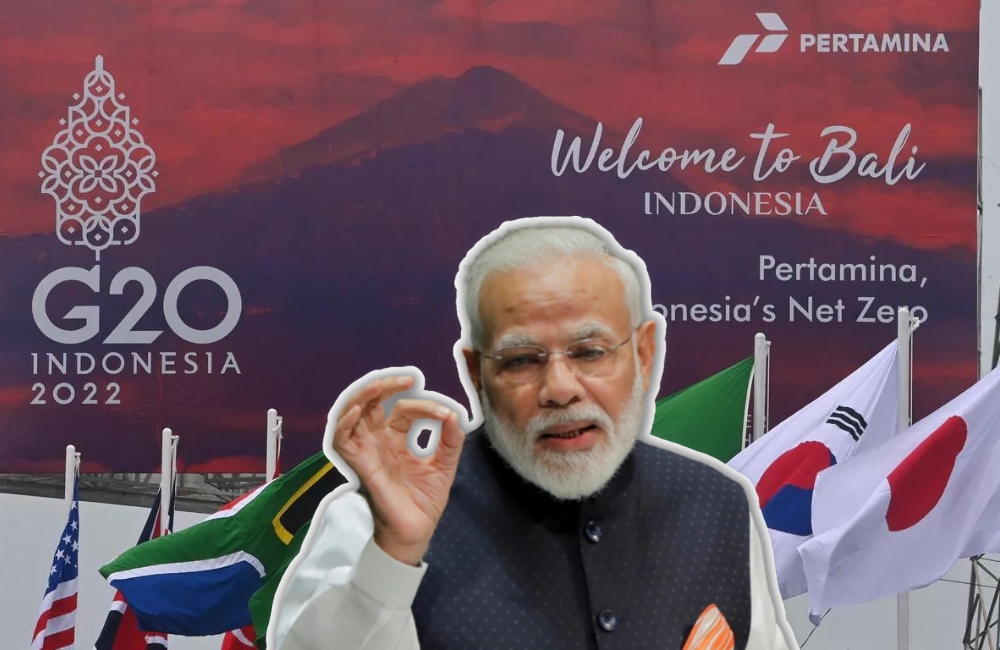 The G20 Summit, which will bring together the leaders of 20 nations, will be held in Bali.
In advance of his journey to Bali, Foreign Secretary Vinay Kwatra said on Sunday that Prime Minister Narendra Modi will meet with several international leaders in private and inform them of India's shifting G20 goals.
On the sidelines of the Bali summit, PM Modi will examine important aspects of bilateral interaction with these international leaders, according to Foreign Secretary Kwatra, who was speaking to a special media conference on Sunday. "Prime Minister Modi will have multiple bilateral encounters with the G20 leaders on the sidelines of the Bali summit," he added. "He would inform them of course on India's evolving G20 goals as well as to review critical components of bilateral engagement with these world leaders."
The Foreign Secretary stated that India's G20 Presidency wants to provide G20 debates on a variety of topics, including green development, lifestyle for the environment, digital transformation, inclusive and resilient growth, and women-led development, fresh vigour, direction, and perspective.
More significantly, he stated that India intended to represent the global south more strongly in discussions on international economic cooperation and the need for updated 21st-century institutions.
The visit of the prime minister to Bali will begin today.
He will be present in the 17th G20 Summit, which will be held in Bali, Indonesia, on November 15–16. The leaders of G20 member nations, invited nations, and international organisations are expected to attend the summit as is custom.
The G20 members account for nearly two-thirds of the world's population, over 75% of global commerce, and about 85% of the world's GDP.
This G20 Summit is noteworthy because India will preside over the summit beginning on December 1, 2022, for a year. The transition of the presidency will occur during the Bali summit.
Prime Minister Modi and other G20 leaders will spend most of the summit deliberating on important contemporary topics, such as the status of the world economy, concerns pertaining to energy, the environment, agriculture, health, and digital transformation, among others.
The Bali Summit will include three working sessions for leaders, where PM will take part, according to the current schedule. These include the sessions on health, digital change, and the security of food and energy.
At the Indian community reception on November 15, Prime Minister Modi will also speak to and engage with members of the Indian community and friends of India and Bali.
In Indonesia, there is a considerable presence of the Indian population and diaspora. At the completion of the Bali summit on November 16, the prime minister will go to India.