Gangster-terrorist nexus: NIA conducts raids in new crackdown
30 November, 2022 | Riya Girdhar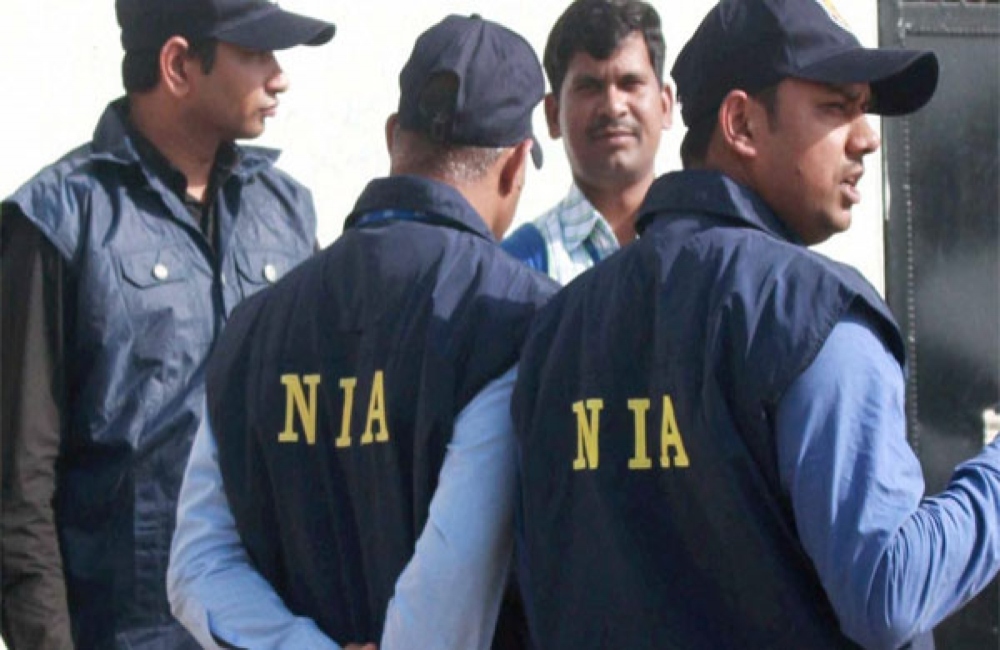 NIA claimed that the raids at around 13 locations in six districts throughout the five states were conducted to discover the criminal connections, money trail, and activities of these gangsters, in...
In connection with its investigation into "organised terror gangs" engaged in widespread criminal activities like targeted killings, extortion, kidnappings, smuggling of weapons, narco-terrorism, and turf wars in north India, the NIA conducted raids at numerous locations on Tuesday in Delhi, Haryana, Punjab, Uttar Pradesh, and Rajasthan, according to officials familiar with the development.
To "dismantle and disrupt the emerging nexus between terrorists, gangsters, and drug smugglers/traffickers based in India and abroad," the NIA said in a statement that it conducted raids at 13 different locations in the districts of Fazilka, Taran Tarn, Ludhiana, Sangrur, Mohali in Punjab, Yamuna Nagar (Haryana), Sikar (Rajasthan), and outer north district of Delhi
Gangster Kaushal Chaudhary, who operates in Gurugram, Rajasthan, Vishal Maan, of Prahladpur, Delhi, Binny Gurjar, of Sangroor, and Ravi Rajgarh, of Ludhiana, along with their colleagues, were among the offenders raided.
"Recent dramatic crimes and extortion calls from gangs and criminal organisations to merchants, professions, including physicians, etc., had greatly alarmed the populace. In order to spread fear among the general people, these gangs were exploiting cyberspace to publicise their crimes, according to the NIA.
Investigations have also shown that these crimes weren't isolated local instances, but rather the result of a broad conspiracy including terrorists, criminals, and drug trafficking networks that operated from both inside and outside the nation. Numerous gang leaders and members left India and now work out of nations like Pakistan, Canada, Malaysia, Australia, etc. The majority of these conspiracies were created inside of prisons in various states, and they were carried out by a network of organised foreign operators, according to the NIA.
Last week, the federal agency detained three gangsters, Tillu Tajpuria, Naveen Dabas, and Bishnoi, who are suspected of being responsible for the murder of Punjabi singer Sidhu Moosewala on May 29. They were questioned about their alleged connections to foreign countries, associates, hiding places, and funding sources.
Investigations showed that a terrorist, criminal, and drug trafficking organisation headed by Lawrence Bishnoi was responsible for several targeted assassinations and acts of extortion against businesspeople, professionals, including physicians, etc., which greatly alarmed and terrified the general populace. After taking Bishnoi into custody last week, an NIA spokesperson released a statement saying that all of these criminal acts were not isolated local incidents but rather were a result of a broad conspiracy involving terrorists, gangsters, drug trafficking cartels, and networks that operated from both inside and outside the nation.
"It was discovered that Lawrence Bishnoi plotted the majority of the plots from within the jail, and an organised network of agents with bases in both India and other countries carried them out.
Relevantly, the accused thug has been linked to several instances and is wanted, including a plot to commit dramatic and targeted killings across Punjab, Haryana, Chandigarh, Himachal Pradesh, Rajasthan, and Delhi for more than ten years, the spokesman continued.
The agency, according to its statement, discovered that Bishnoi, his brothers Sachin and Anmol Bishnoi, and collaborators Goldy Brar, Kala Jathedi, Kala Rana, Bikram Brar, and Sampat Nehra were extorting people widely in order to raise money for terror and criminal operations. Currently residing in Canada, Goldy Brar is the subject of an Interpol red alert.