Garry Kasparov praises Indian Talent Praggnanandhaa for FIDE WC final
22 August, 2023 | Shubhi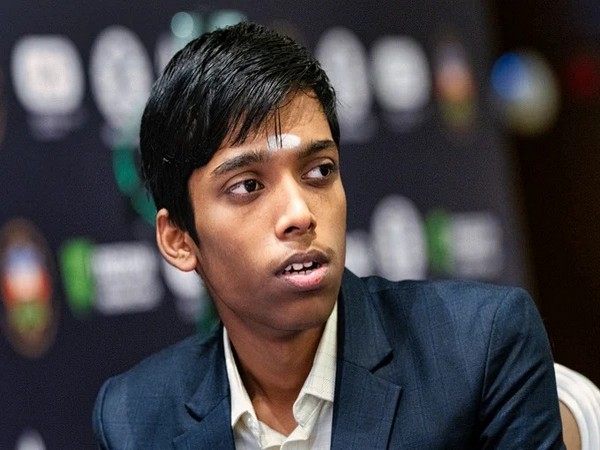 Russian chess grandmaster Garry Kasparov congratulates Indian grandmaster Rameshbabu Praggnanandhaa for reaching the FIDE World Cup final.
Russian chess grandmaster Garry Kasparov has extended his congratulations to Indian grandmaster Rameshbabu Praggnanandhaa, who impressively advanced to the FIDE World Cup final in Baku, Azerbaijan. Praggnanandhaa secured his spot in the final by defeating the 3rd-ranked player in the world, Fabiano Caruana. Notably, Praggnanandhaa's mother was in attendance to witness her son's victorious moment.
Kasparov referred to his mother's backing as "unique support" and sent his best regards to the Indian Grand Master for his remarkable display.
"Congrats to @rpragchess —and to his mother. As someone whose proud mama accompanied me to every event, it's a special kind of support! The Chennai Indians defeated two New York Cowboys! He has been very tenacious in difficult positions," Kasparov tweeted.
The young Indian chess talent won against the American competitor 3.5-2.5 in tiebreaks. He's set to compete against the reigning World No. 1, Magnus Carlsen, in the championship match.
Earlier, Praggnanandhaa secured a spot in the semifinals by narrowly defeating fellow Indian player Arjun Erigaisi 5-4 in a sudden-death tie-break on Thursday. The 17-year-old prodigy, Praggnanandhaa, has already earned his place in next year's Candidates event.
Praggnanandhaa's advancement to the final of the FIDE World Cup made history. His coach, RB Ramesh, expressed immense pride in Praggnanandhaa's exceptional performance on the global stage. He also conveyed optimism regarding Praggnanandhaa's prospects, given the strategic opening strategies that were discussed.
"I am extremely proud that he has been doing phenomenally well in this World Cup and he qualified for the World Cup final. And what I hear is he is the youngest to do so. And also he is the only Indian to qualify for the final," coach Ramesh told ANI.
The ultimate rounds of the FIDE World Cup are scheduled to commence on 22 August.
Also Read: 'Will Postpone Landing To Aug 27, If Situation Unfavourable', Says ISRO
Catch all the Latest Business News, Breaking News Events, and Latest News Updates on NewsX)