Gauhati HC seeks case diary on harassment charge against IYC chief by expelled Cong leader
27 April, 2023 | Pragati Singh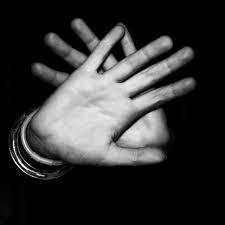 Allegation of harassment against Indian Youth Congress (IYC) president Srinivas B
On May 2, the Gauhati High Court ordered Assam Police to submit a case diary in connection with an allegation of harassment against Indian Youth Congress (IYC) president Srinivas BV. The development comes after Srinivas asked the High Court to dismiss the case filed against him by expelled Assam Congress Youth president Angkita Dutta.
Dutta was barred from primary membership in the Congress for six years for alleged "anti-party activities" related to her harassment claim against Srinivas. Earlier on Monday, Dutta told ANI that she hoped to get justice soon.
"The truth will come out. My complaint was not against the party but against an individual named BV Srinivas, who misused his powers. Even if someone did good work during the Covid pandemic, it doesn't mean that he could be absolved of his crime," Dutta told ANI.
Reacting on BV Srinivas campaigning in Karnataka, she said, "He is an expert on Twitter but hardly anyone knows him on the ground in Karnataka. So, his campaigning or not campaigning doesn't affect the prospects of the Congress in Karnataka."
The Assam Pradesh Congress Committee (APCC) expelled Assam's youth president from the party for six years on Saturday, citing "anti-party activities." An order to that effect was issued after Dutta accused Srinivas and his IYC secretary in-charge Vardhan Yadav of "harassing" and "discriminating" against her over the last six months.
Read Also : Congress alleges Amit Shah of promoting "hatred" & "maligning" opposition, files police complaint in Bengaluru
Follow US: Twitter