Gaza Strip 'Flag March' leads to clash between Israeli police and Palestinian protestors
19 May, 2023 | Anupam Shrivastav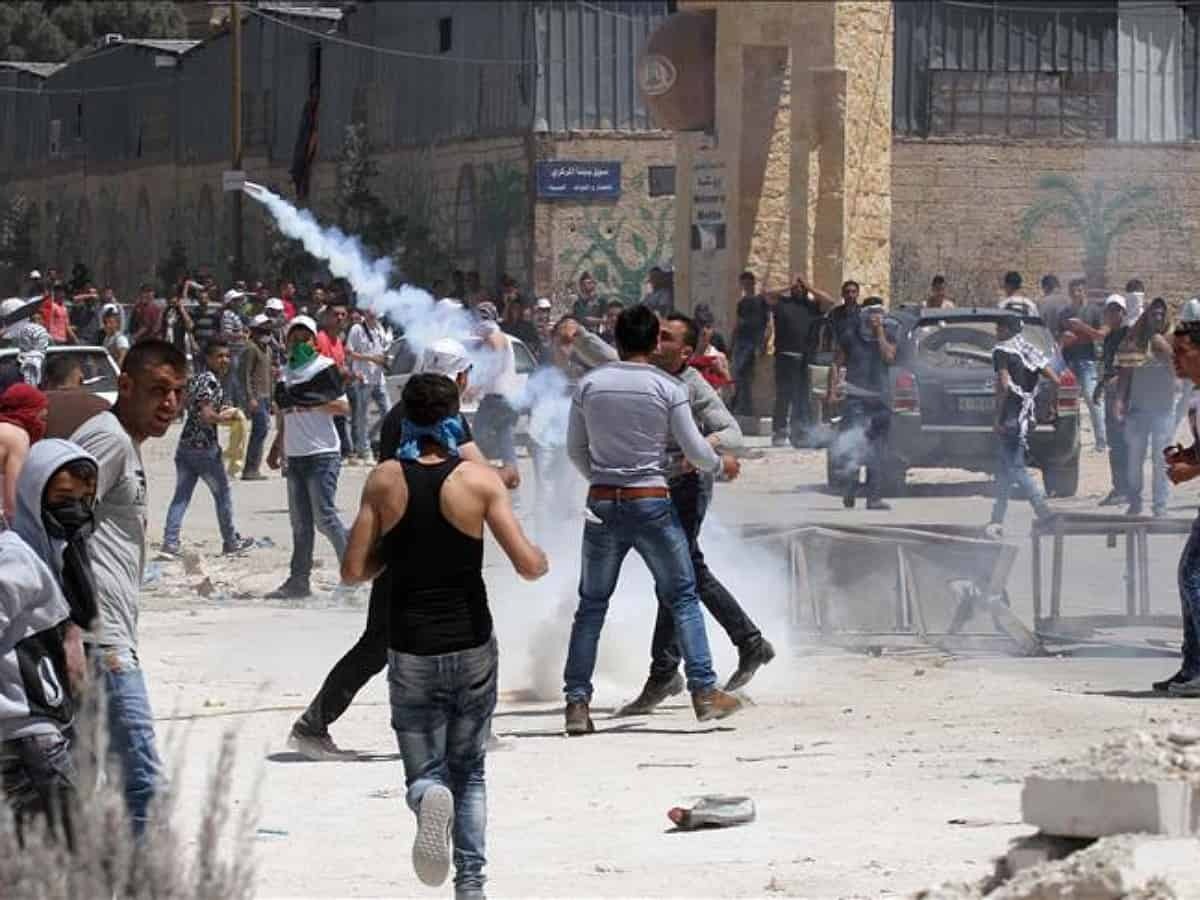 The Israeli police came face to face with protestors after missile attacks by Gaza based group led to retaliatory strikes by Israeli Air Force.
Clashes erupted between Palestinian protestors and Israeli police while participating in a 'Flag March' protest on the eastern border with Israel of the Gaza Strip as per the media reports.
The clashes took place following the protests dubbed as "flag march" by far-right Israelis in the Old City of occupied East Jerusalem on Thursday. The protest was organized by Palestinian groups in reaction to the Israeli march drew hundreds of Palestinians on Thursday. The protests in Gaza strip condemned the "flag march" in Jerusalem and called for an end to Israeli attacks on the Al-Aqsa Mosque compound.
As per Israeli officials, its police opened fire after Palestinians threw explosives toward the border dividing Israel and Gaza, reported Al Jazeera. The event, which is observed each year to recall the claim of occupation and annexation of East Jerusalem, has resulted in violence in recent years.
The march was diverted in 2021 because to turmoil that followed Israeli forces' invasion of the Al-Aqsa Mosque compound, the third holiest site in Islam, and the expulsion of Palestinians from the Sheikh Jarrah neighborhood, both in East Jerusalem.
Islamic Jihad had launched rocket attacks into Isreal from Gaza strip last week
Last week, in response to missile alarms raised in southern and central Israel, the Israeli Defence Forces (IDF) launched retaliatory attacks in the Gaza Strip that they said was targeted at two underground Islamic Jihad rocket launchers.
Israel and the Palestinian Islamic Jihad managed to reach a truce after five days of fierce combat, according to Egypt, who mediated the agreement, The Times of Israel reported. 33 Palestinians were killed during the battle, including at least 13 civilians. In Israel, rocket fire claimed the lives of two persons.
Although the more than 2 million residents of Gaza strip and the hundreds of thousands of Israelis who had spent recent days confined to bomb shelters felt relieved by the calm, the agreement did nothing to address the underlying problems that have led to numerous rounds of fighting between Israel and Palestinian militant groups in the Gaza Strip.
Read Also : India in touch with US authorities for 'speedy extradition' of Tahawwur Rana: Foreign Secretary
Follow us : Twitter